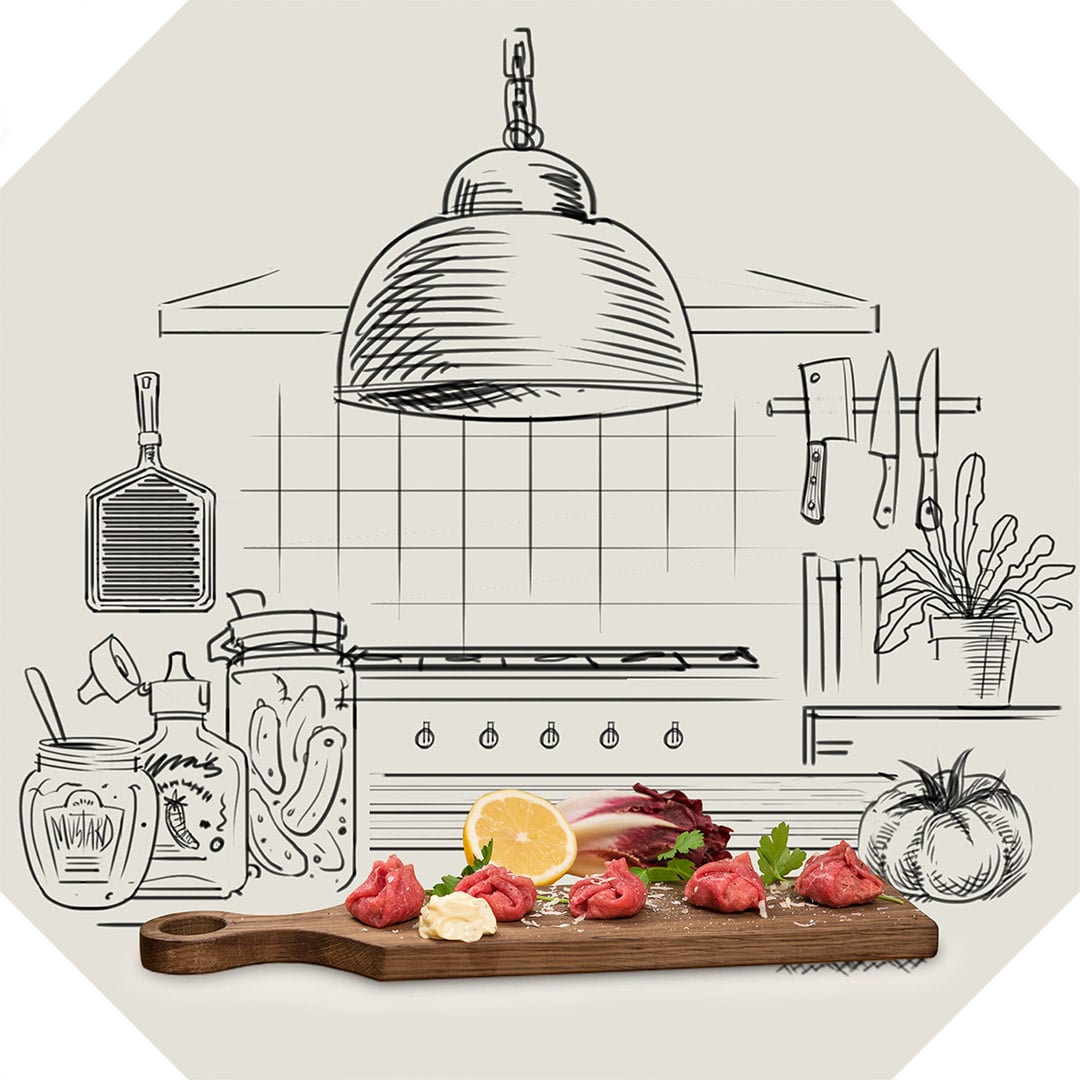 We love crossing borders and combining the best of two worlds. Italy is known for amazing gorgonzola, parmesan cheese and top-notch olive oil. Uruguay knows how to raise tasty beef. So we threw all these ingredients together and came up with a juicy spin on a trusty Italian favorite: carpaccio.
Do you want to impress your guests with a perfect carpaccio? Or do you simply want to treat yourself? This beauty melts in your mouth and will leave you craving for more. Prego!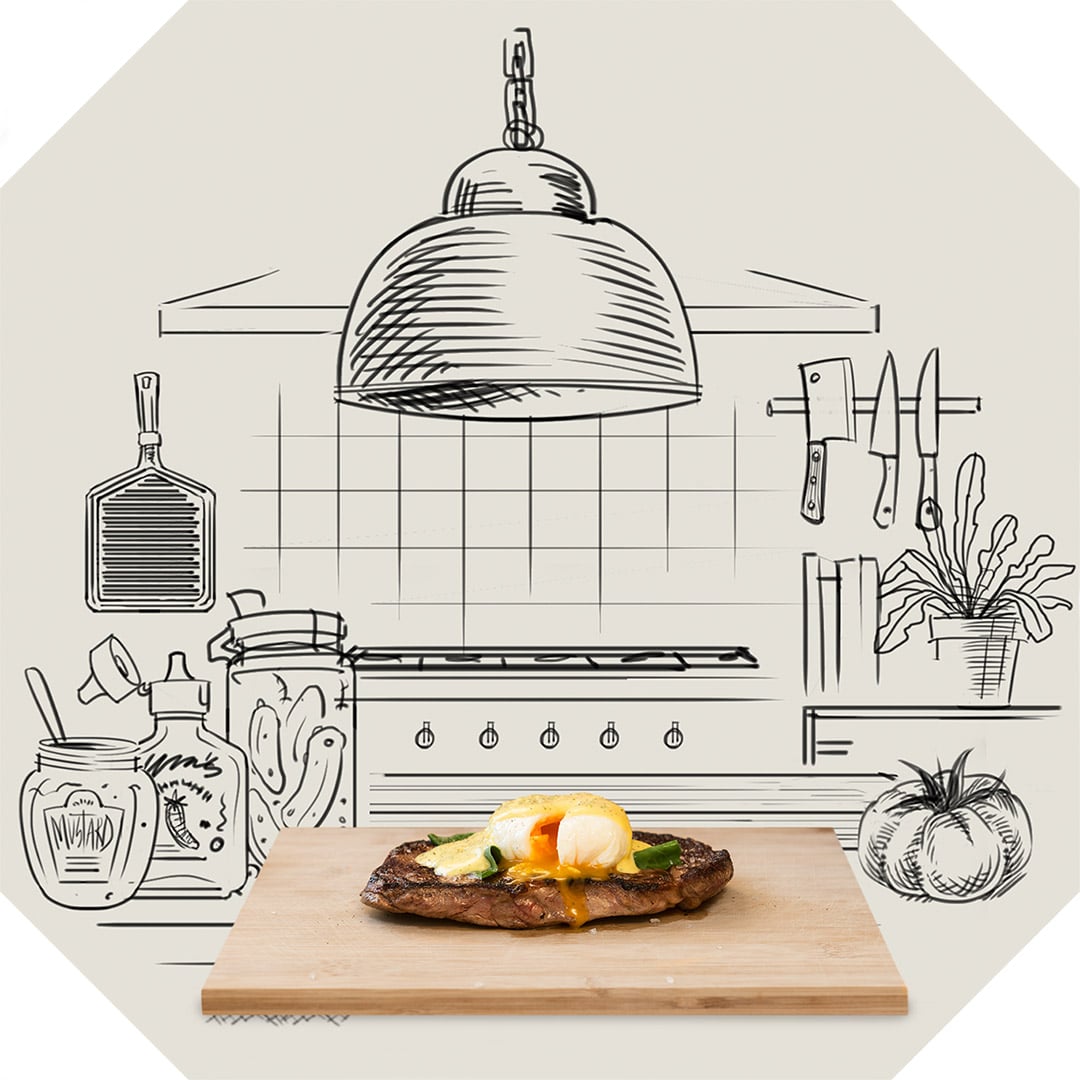 DELUXE RIB-EYE STEAK
HOLLANDAISE
Our juicy rib-eye steak is a treat by itself – its rich taste never seizes to amaze us. So you can imagine what it tastes like if you combine it with a rich basil hollandaise sauce. Yep, almost too good to be true. Easy. Classic. Tasty.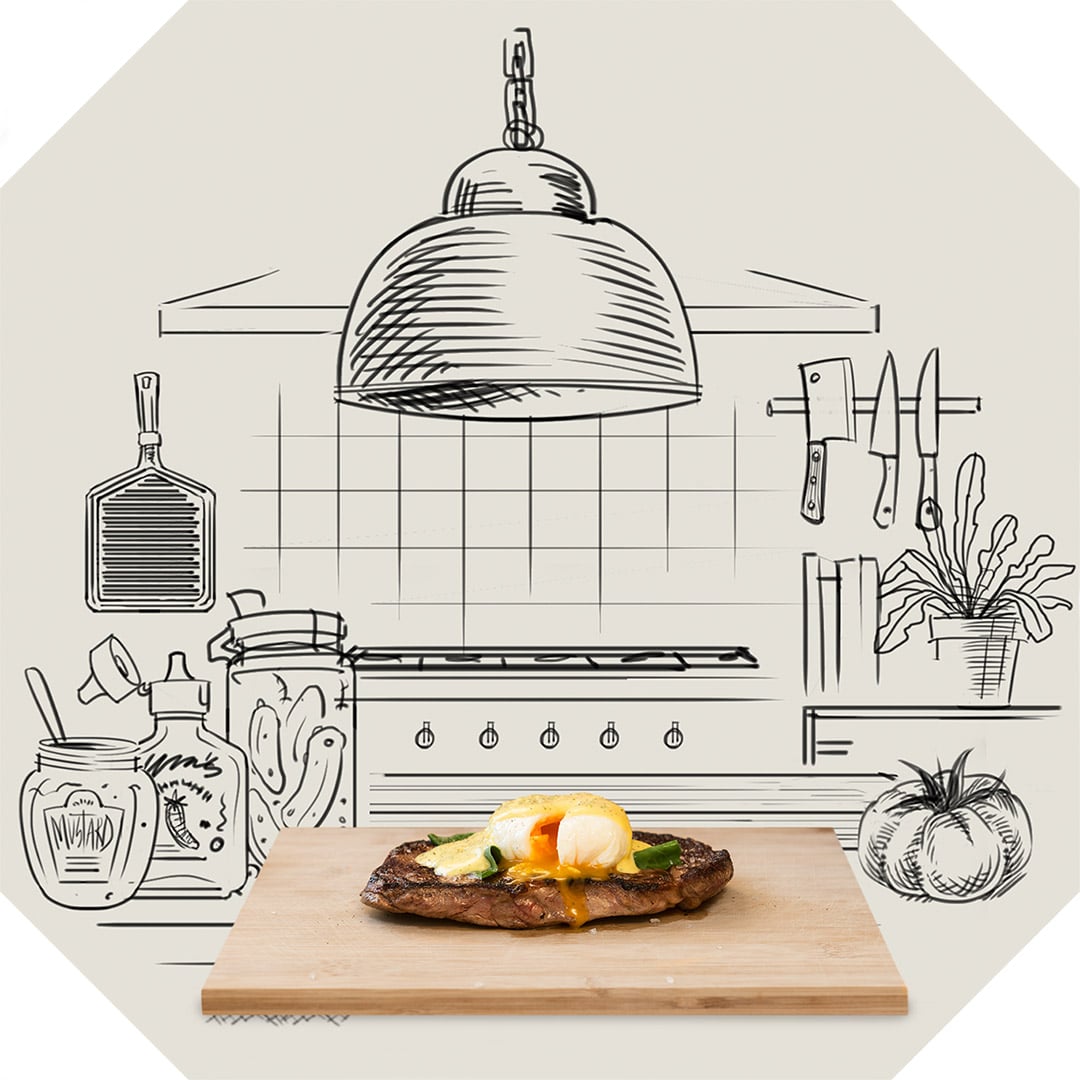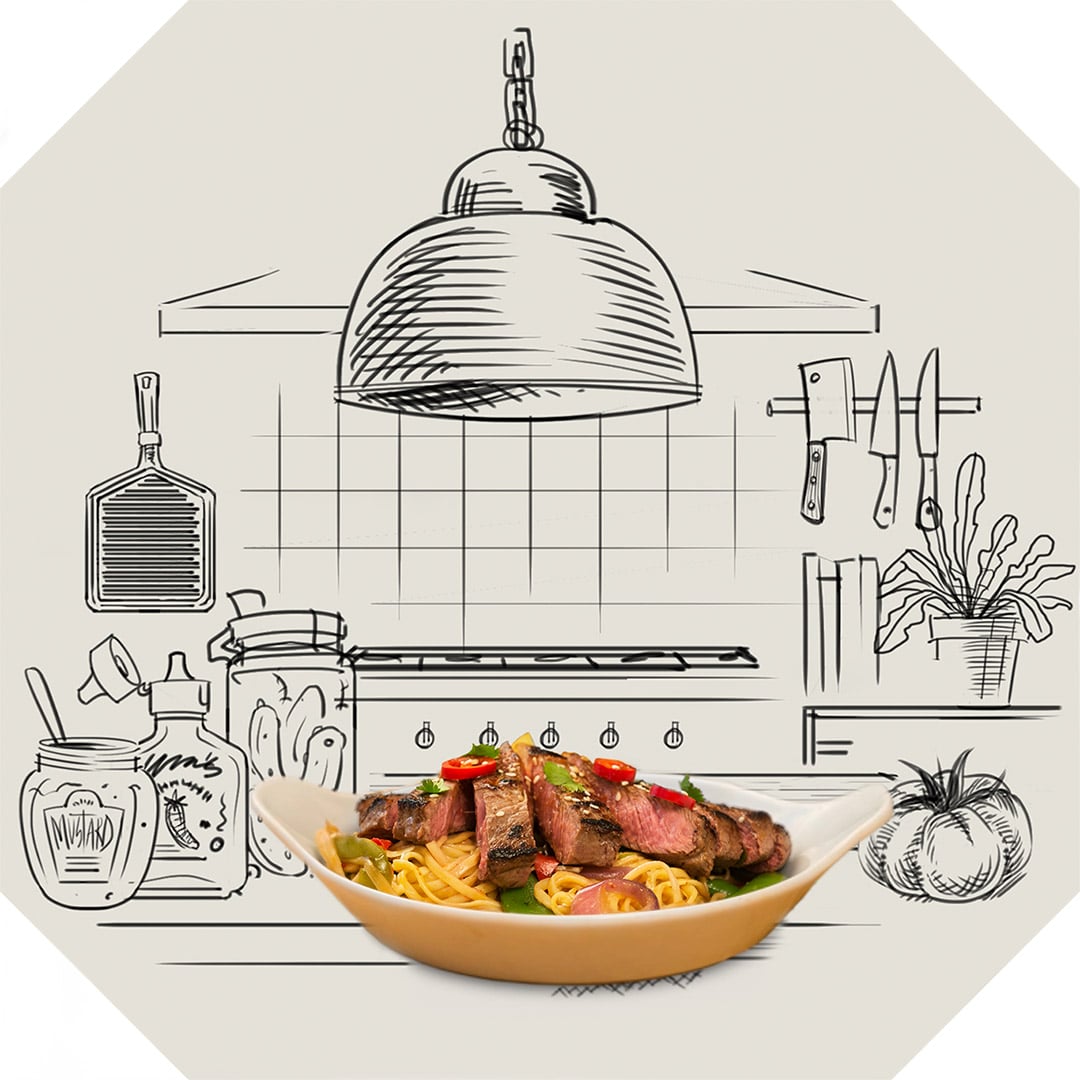 FLAMING HOT THAI
STEAK STIR-FRY
The Thai cuisine is all about fresh ingredients and a harmonious mix of different flavors. Sweet, sour, spicy and savory all fused into one dish. And you know how we feel about good fusions. We just can't stay away from them. So we combined the Thai cuisine with our amazing Angus Striploin Steak from Uruguay.
Noodles, vegetables, an enticing Thai sauce and a sizzling steak. Makes for a perfect combination, don't you think?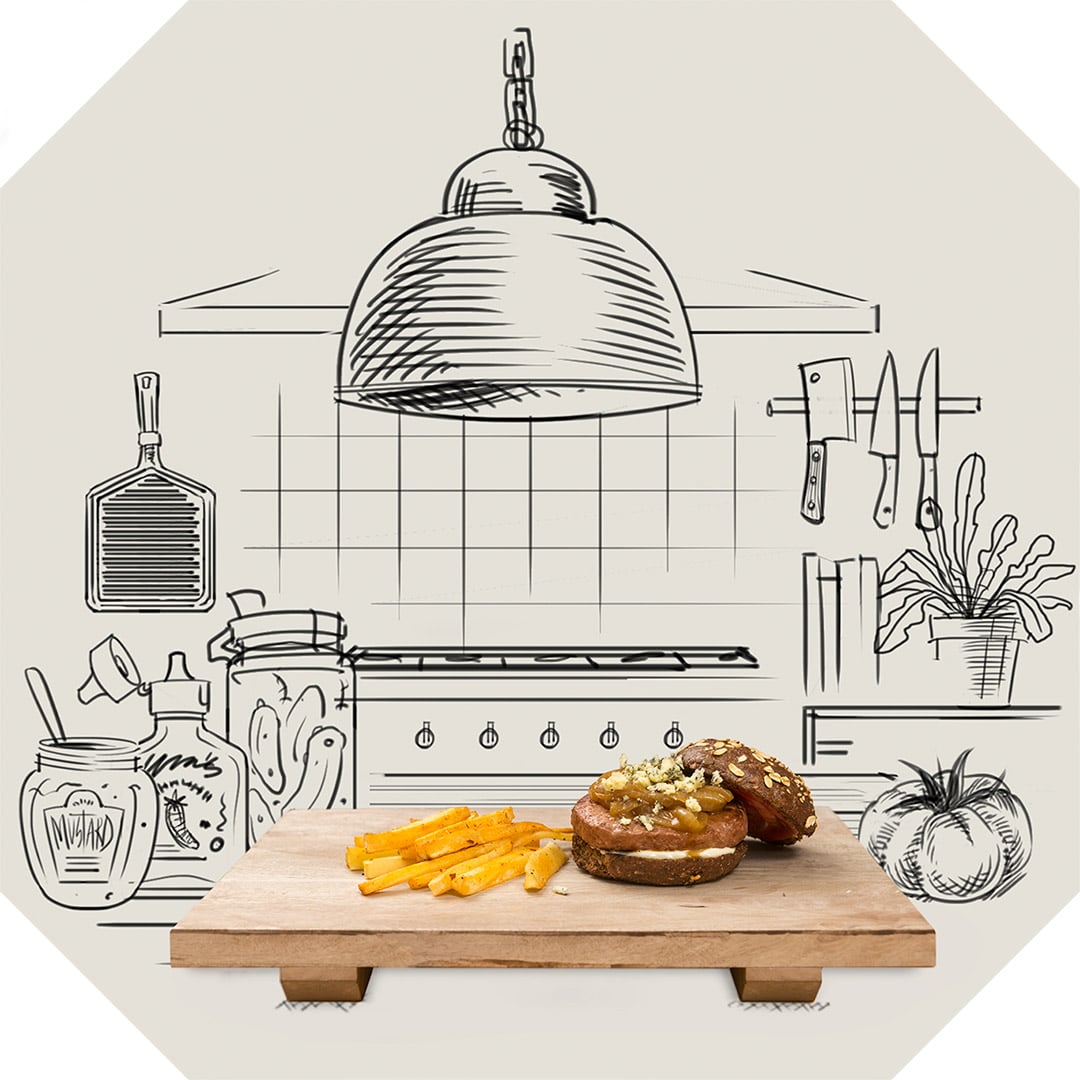 ORGANIC BURGER
WITH BEER
CARAMELIZED ONIONS
We all know the feeling. It's finally weekend and there are only two things on your mind: beer and burgers. We combined the two into one recipe. Beer and burgers? I know we had you at beer.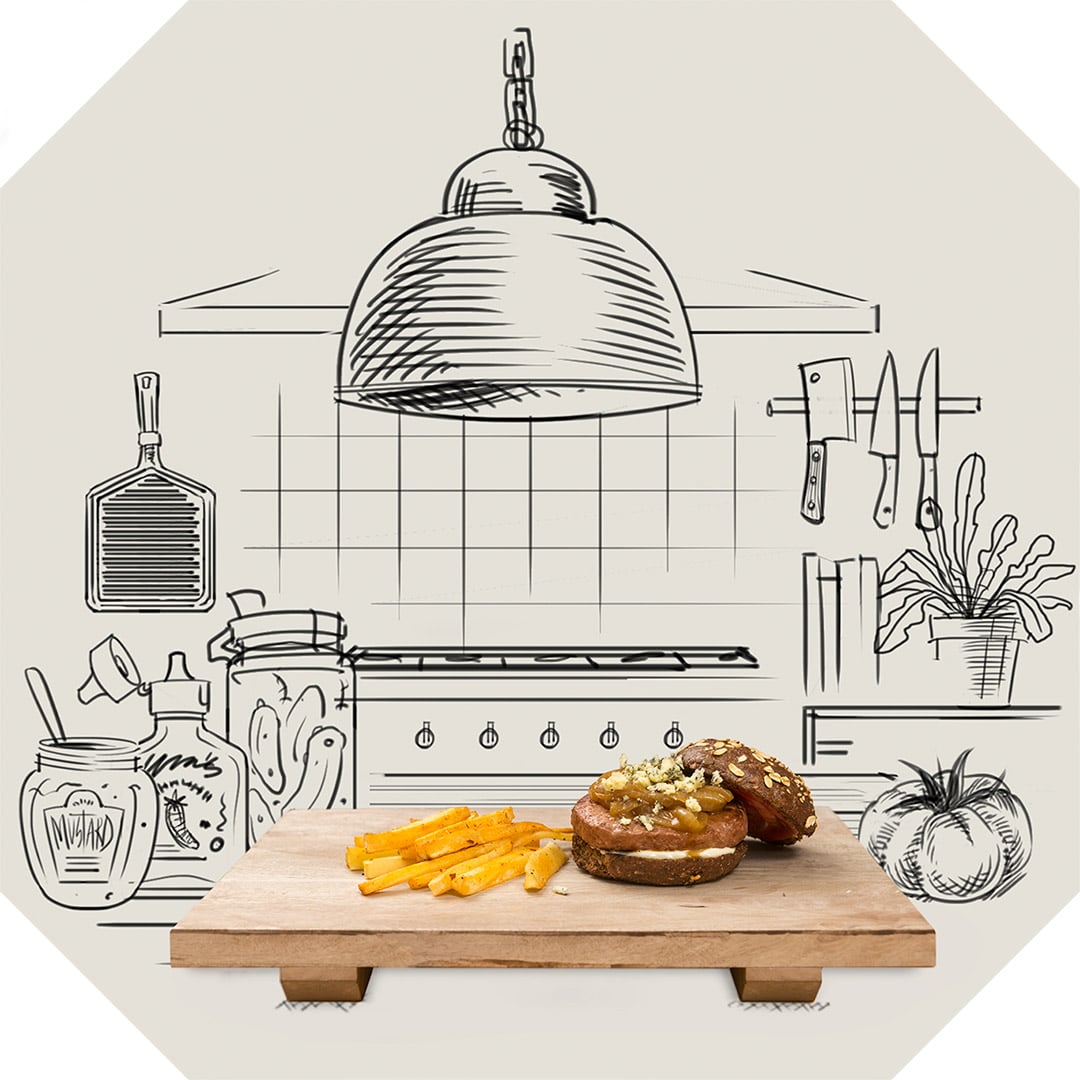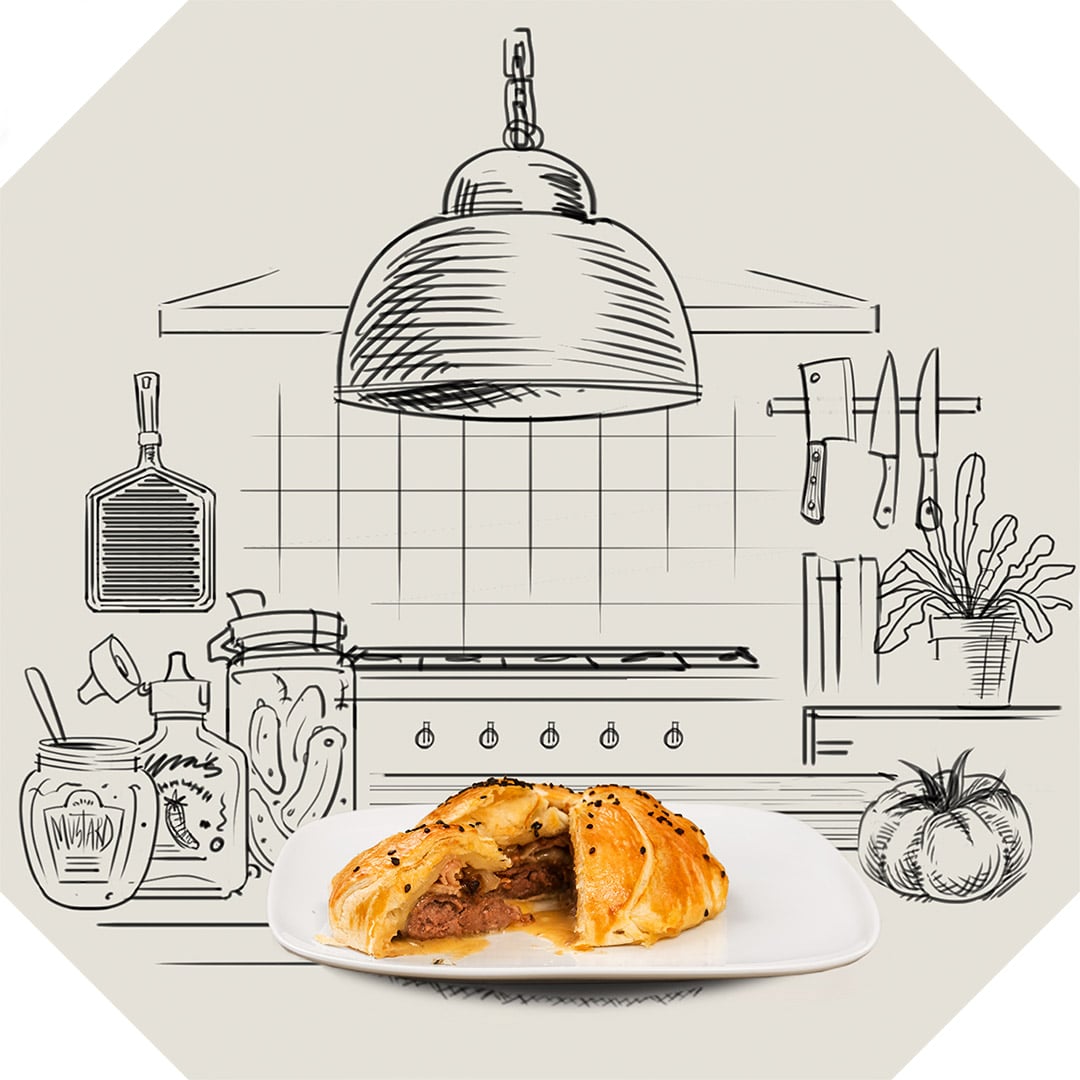 Combining the best of two worlds. That's what we're good at. So how about some French cheese with two American favorites all wrapped up into a delicious package? Yes please!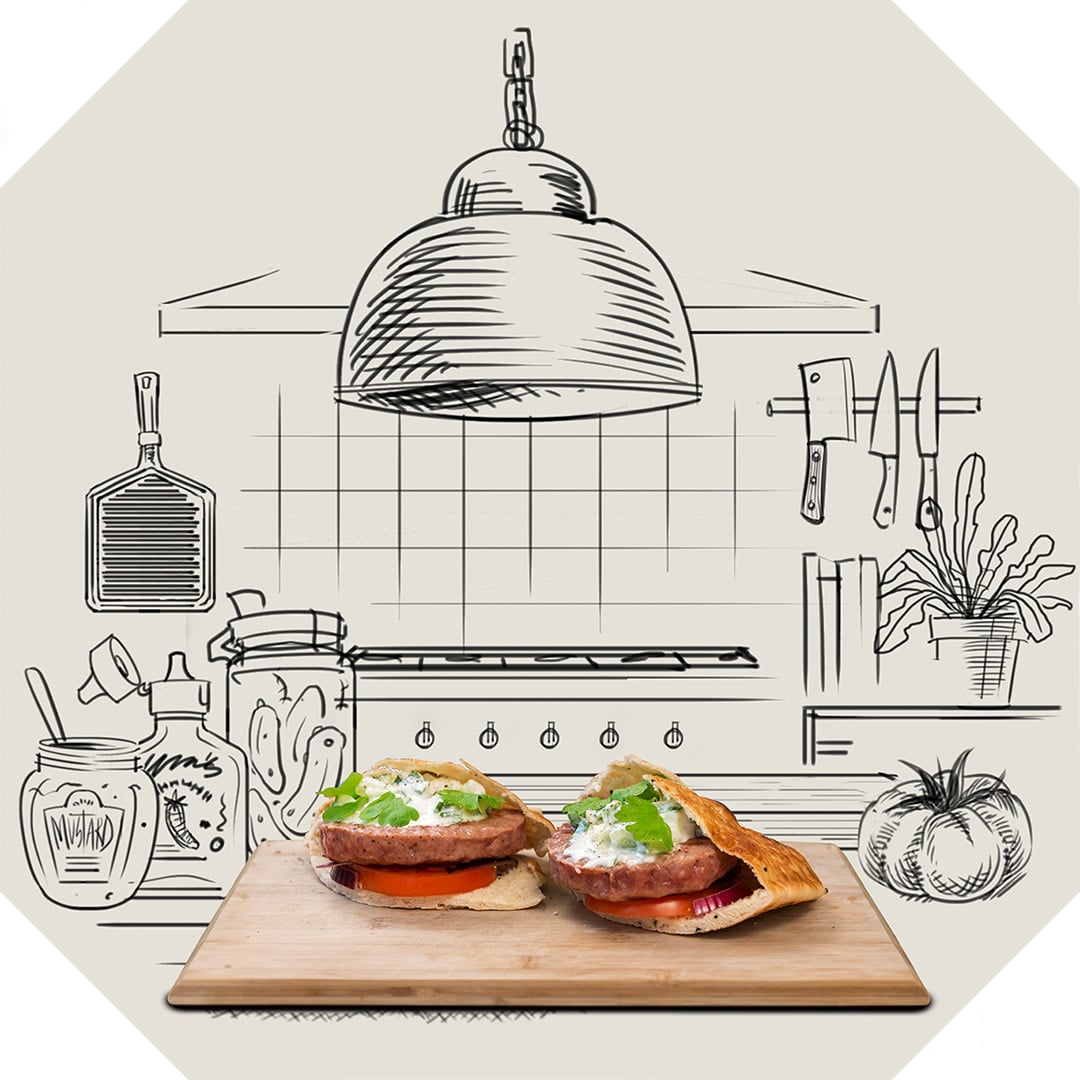 MIND-BLOWING GREEK
LAMB BURGER
With six times more sheep than people, New Zealand knows its way with sheep. So it won't surprise anyone that New Zealanders produce the best lamb in the world. Combined with the top-notch Greek skills of preparing lamb, and you will have a meal that will blow your mind.
Who needs a trip to Greece when you can make this burger at home in no time. Simple, but seriously delicious.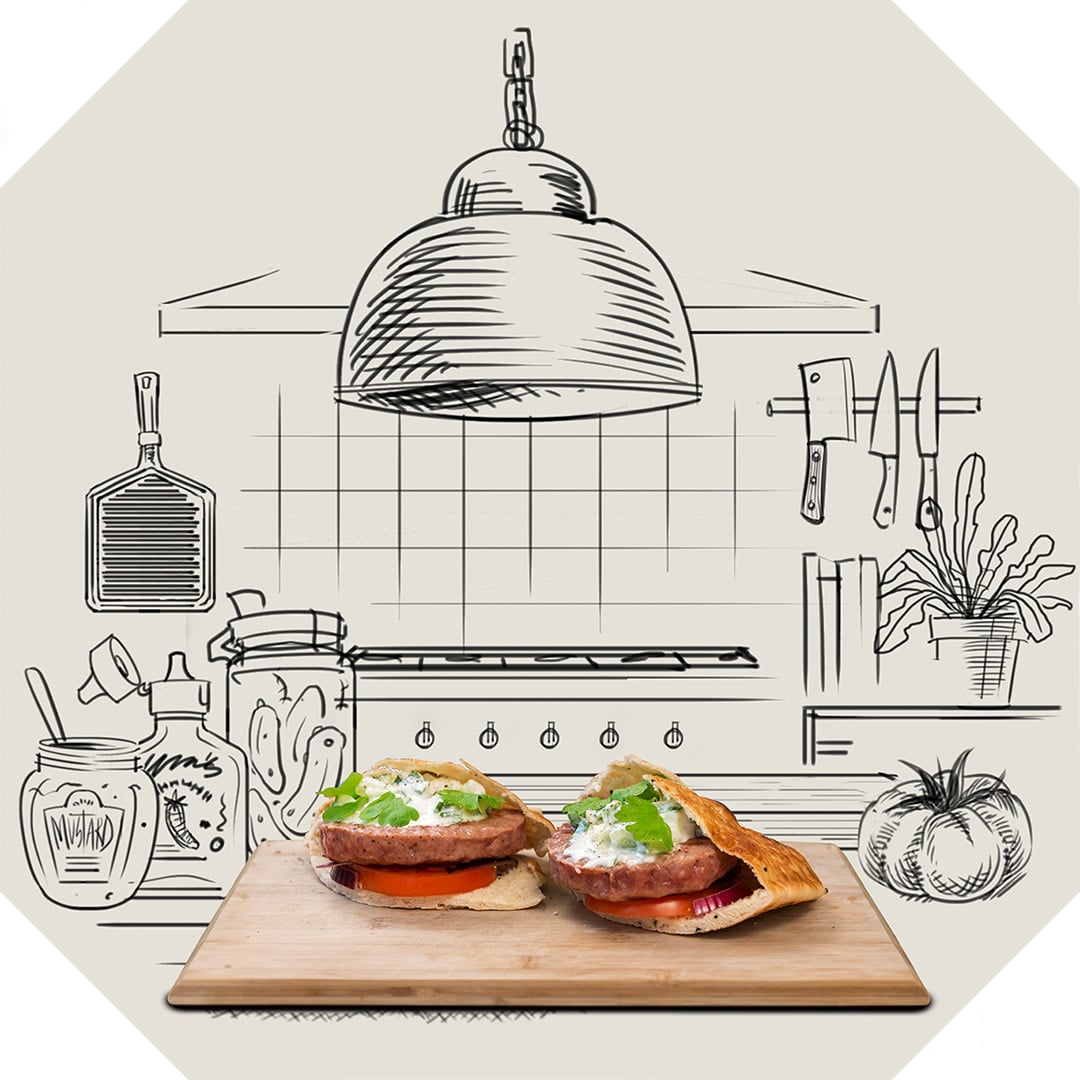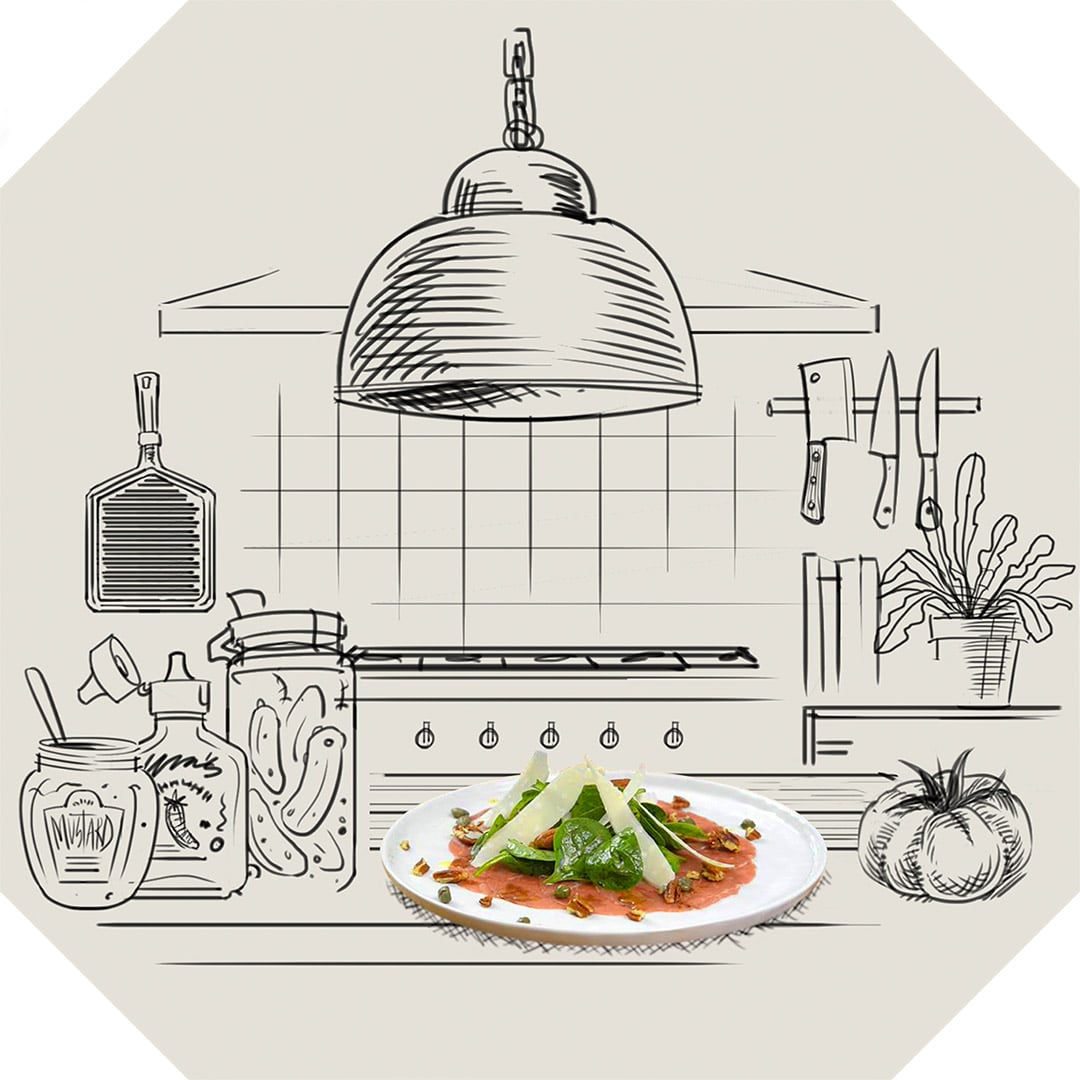 NOT YOUR TYPICAL
CARPACCIO
Natuurlijk kun je carpaccio maken met pijnboompitten, rucola en parmezaan. We zijn gek op onze klassiekers. Maar het is ook leuk om er een draai aan te geven. Alleen wanneer je zo nu en dan de gebaande paden verlaat, kan een nieuwe klassieker ontstaan.
Dus hebben we een compleet nieuw recept bedacht voor onze carpaccio. En of het nu wel of niet een potentiële klassieker is, één ding is zeker: hij is superlekker. Aan jou de beslissing!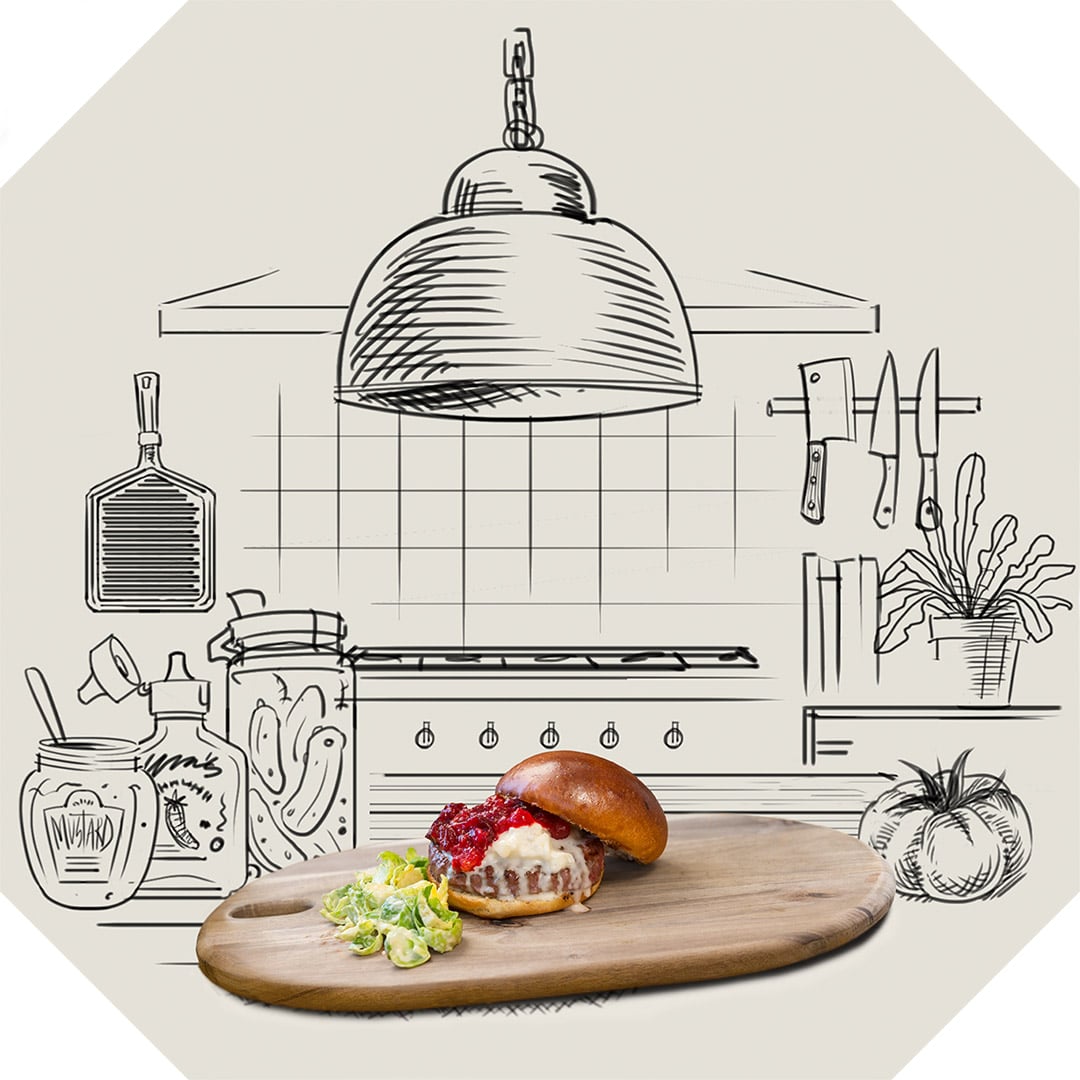 A special burger calls for a special recipe. So how do you pair the most exclusive beef burger in the world? Easy. With a delicious cranberry sauce and a Brussels sprout slaw. Simple, but boy it's good.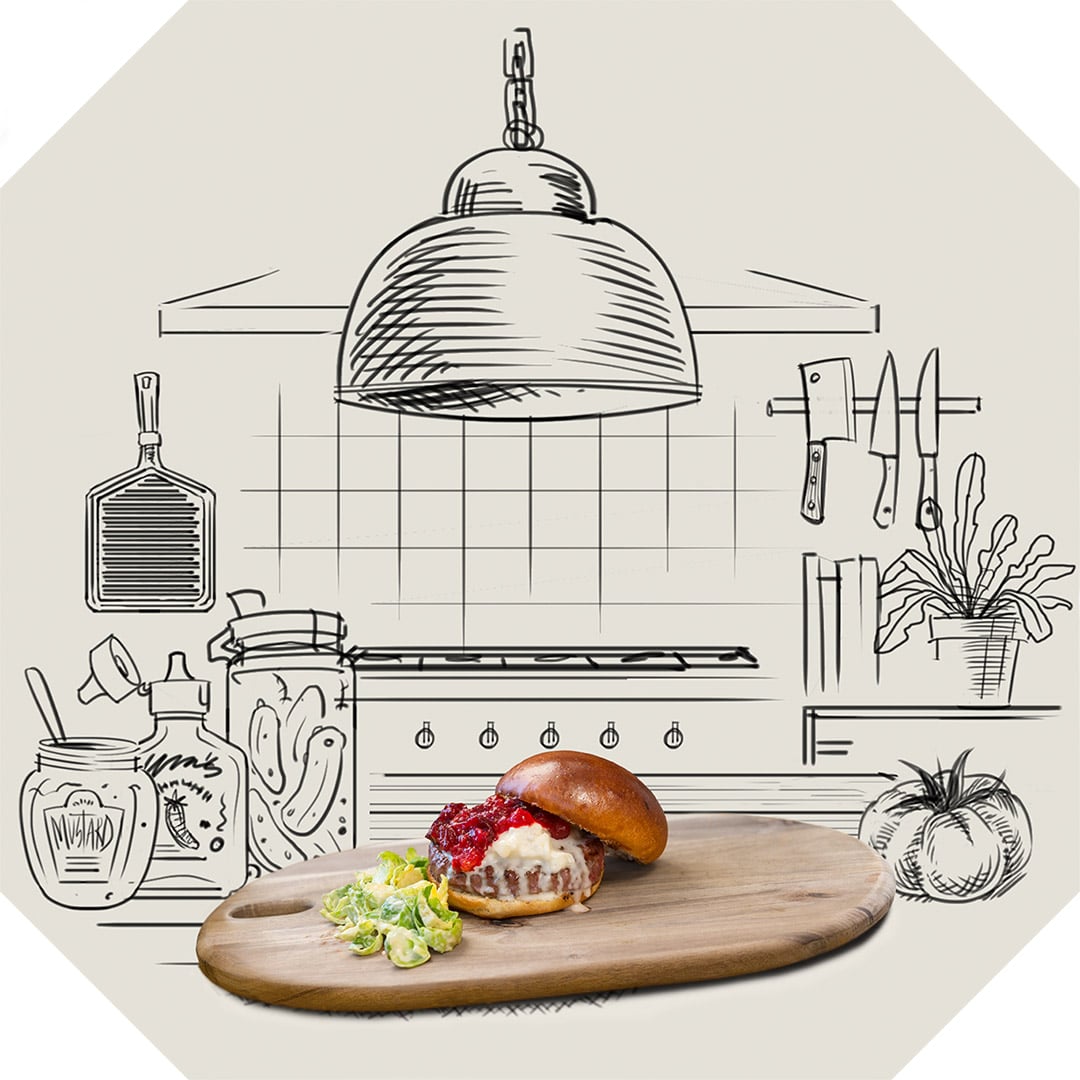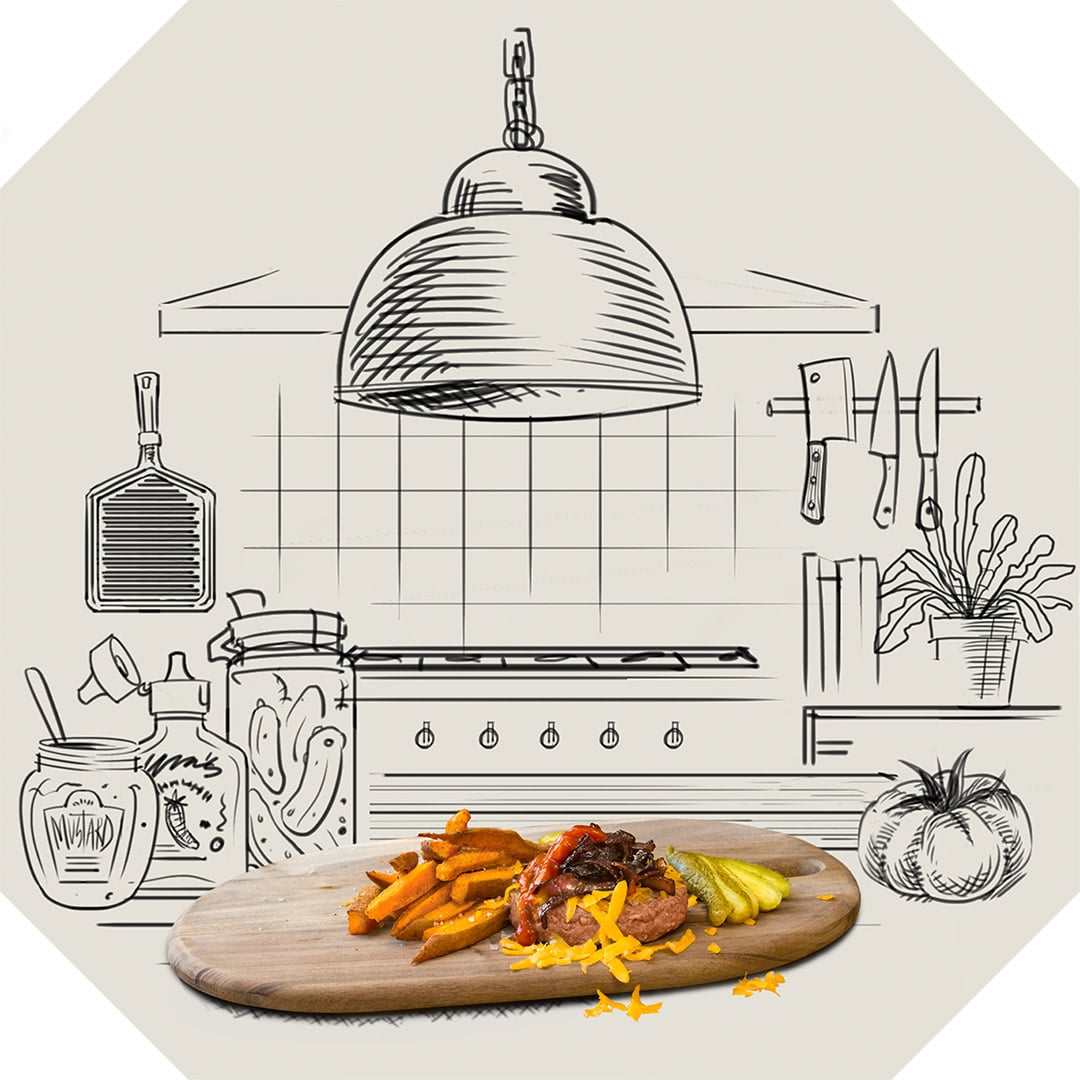 GLORIOUS BUNLESS
BEEF BURGER
Curious to know what the best Brazilian beef tastes like? In the state Mato Grosso we found amazing beef with an amazing story. Therefore, we decided to let the meat speak for itself.
We've complemented the burger with some tasty sweet potato fries and caramelized onion. Aw yeah! Is your mouth watering yet?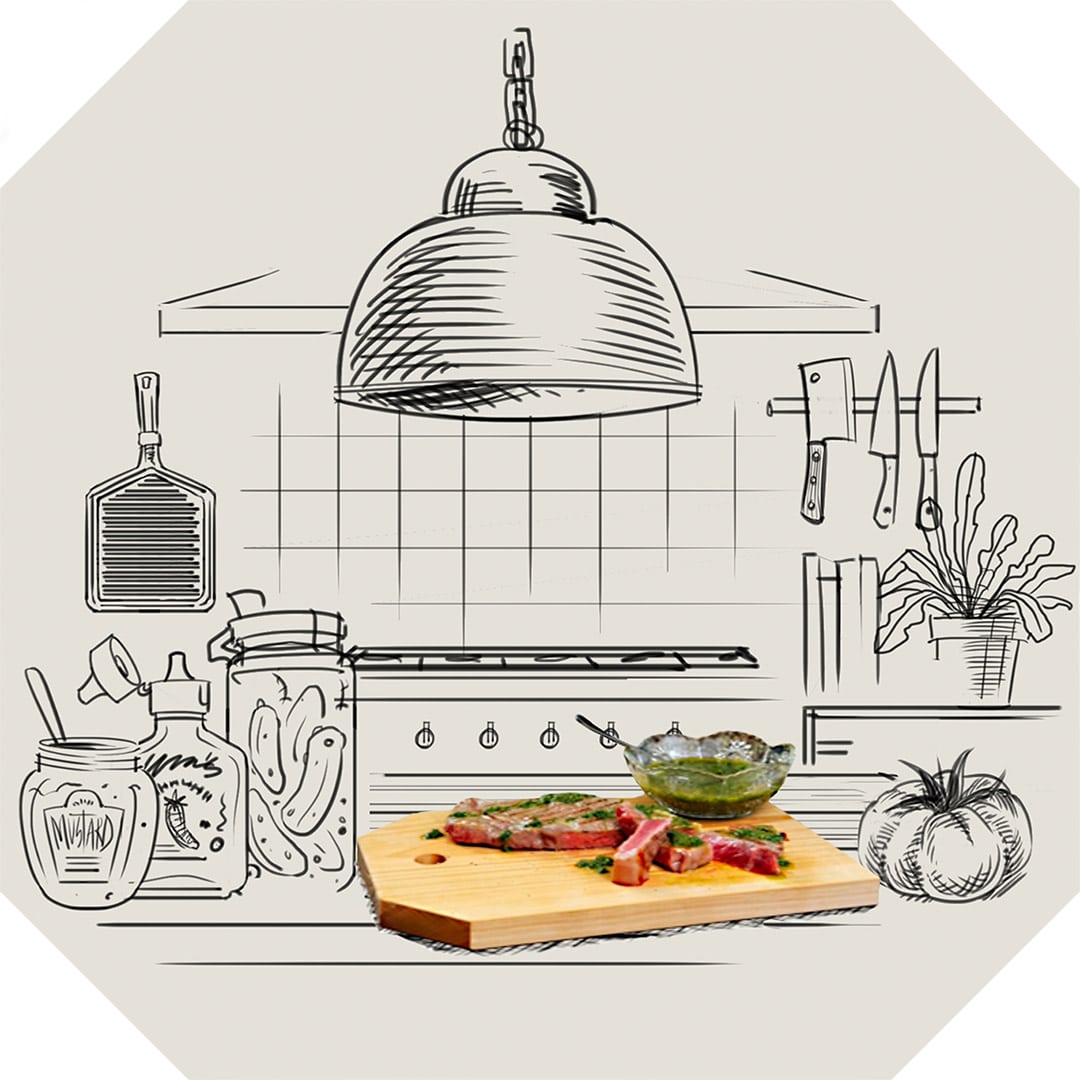 GREEN-PASTURES
GRILLED ENTRECOTE
Als je in de Verenigde Staten komt, raak je gemakkelijk overweldigd. Natuurlijk door de steden, maar meer nog door de natuur en het vee. De Angusrunderen zijn indrukwekkend. Wacht maar tot je ze ziet grazen in het open veld.
In dit recept voegen we met de ultieme salsa verde een vleugje van die groene weiden toe aan je steak. De perfecte bekroning van je entrecote.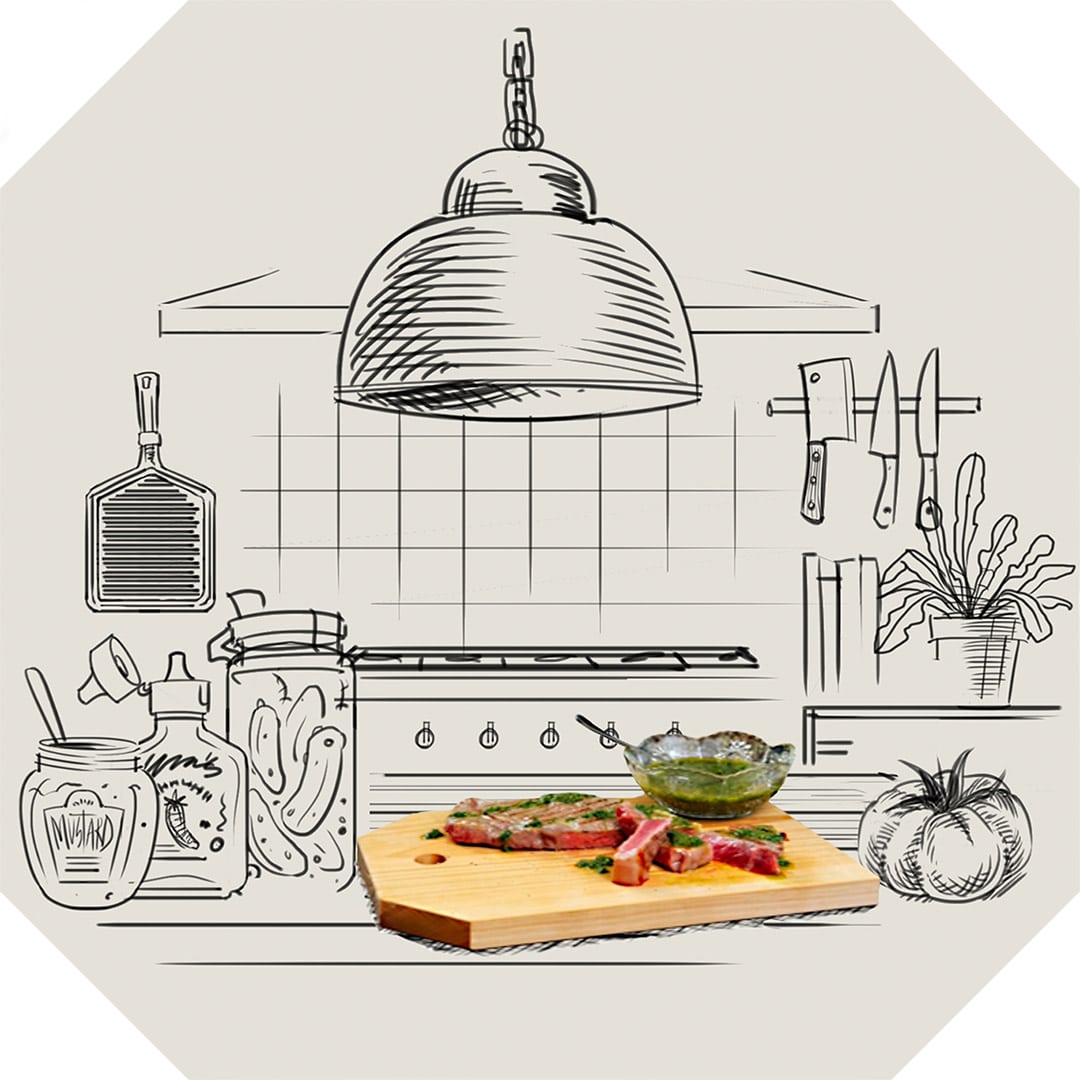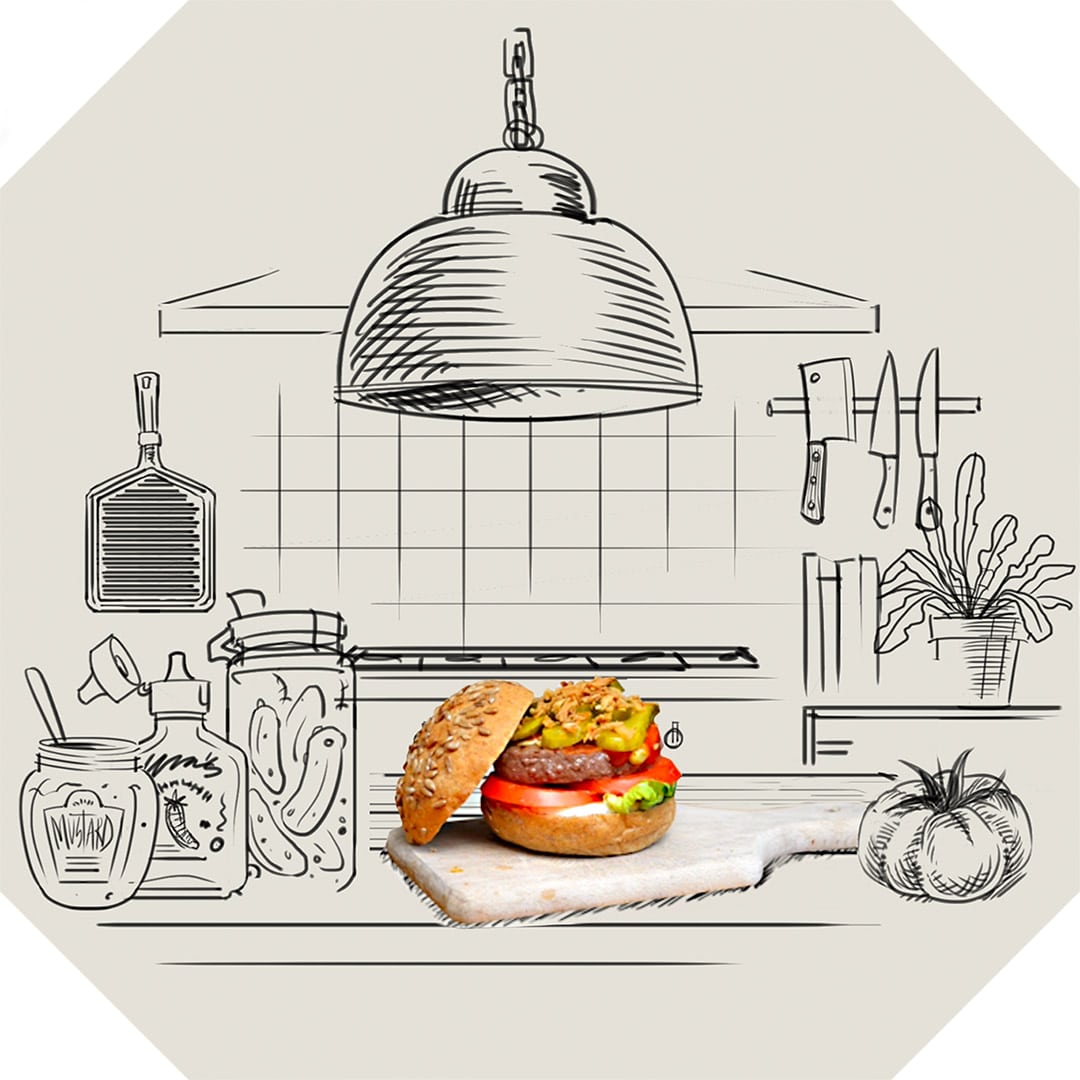 We gingen op zoek naar het beste biologische rundvlees ter wereld en vonden het in Uruguay. De boeren daar zijn hartstochtelijke beschermers van de biodiversiteit en produceren fantastisch natuurlijk rundvlees. Deze burger is van dat rundvlees gemaakt.
Dit is dus een eerlijke burger en die verdient een eerlijk recept. En, als een van onze koplopers, is dit het echte werk.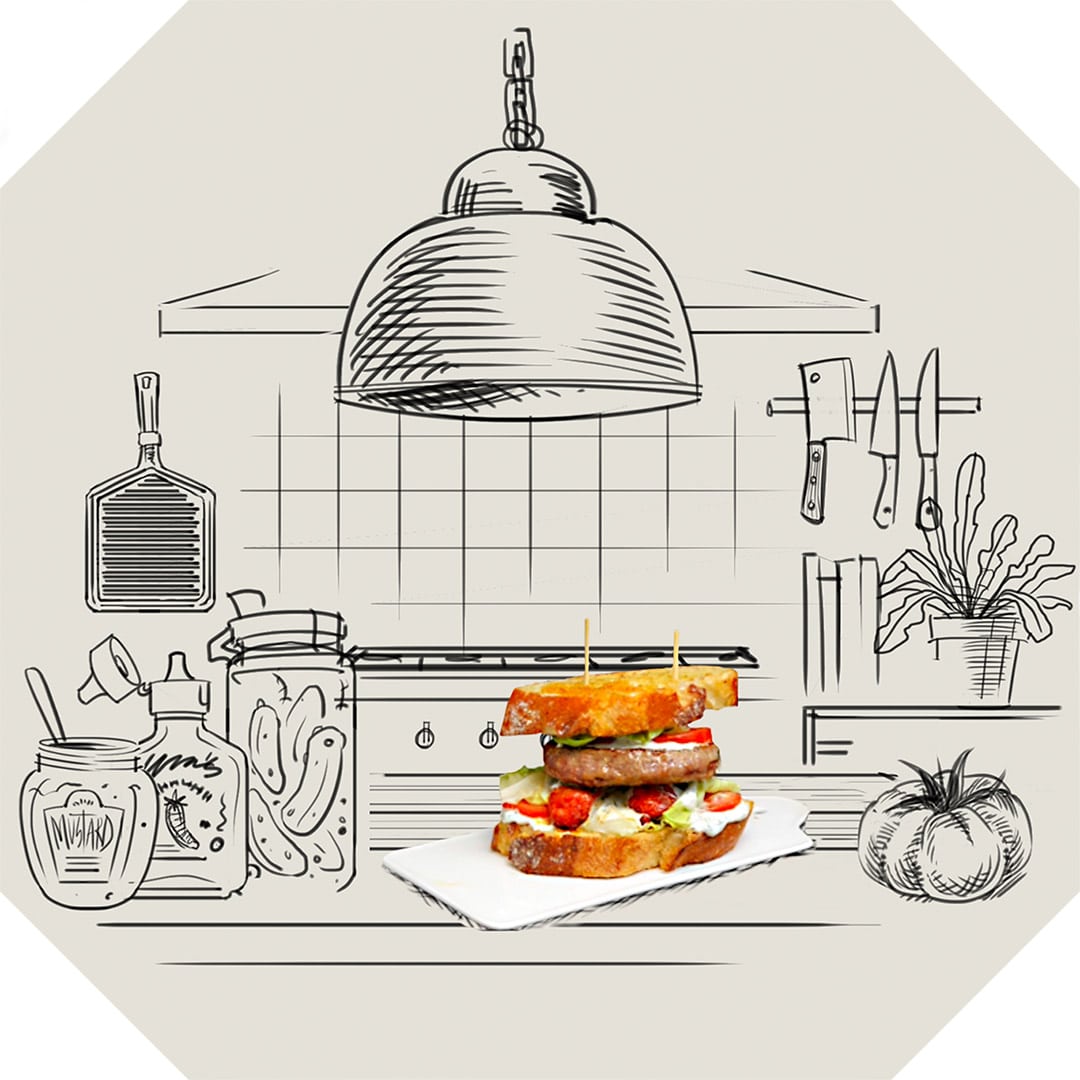 Je hebt een Ibericoburger gekocht. Zorg vooral dat het de moeite waard is, want dit is geen gewoon stukje vlees. Het komt van het Ibericovarken, wereldberoemd om zijn gedroogde ham.
Dus als je de beste burger in handen hebt, kun je er maar beter paradijselijke ingrediënten bij gebruiken. Inspiratie nodig?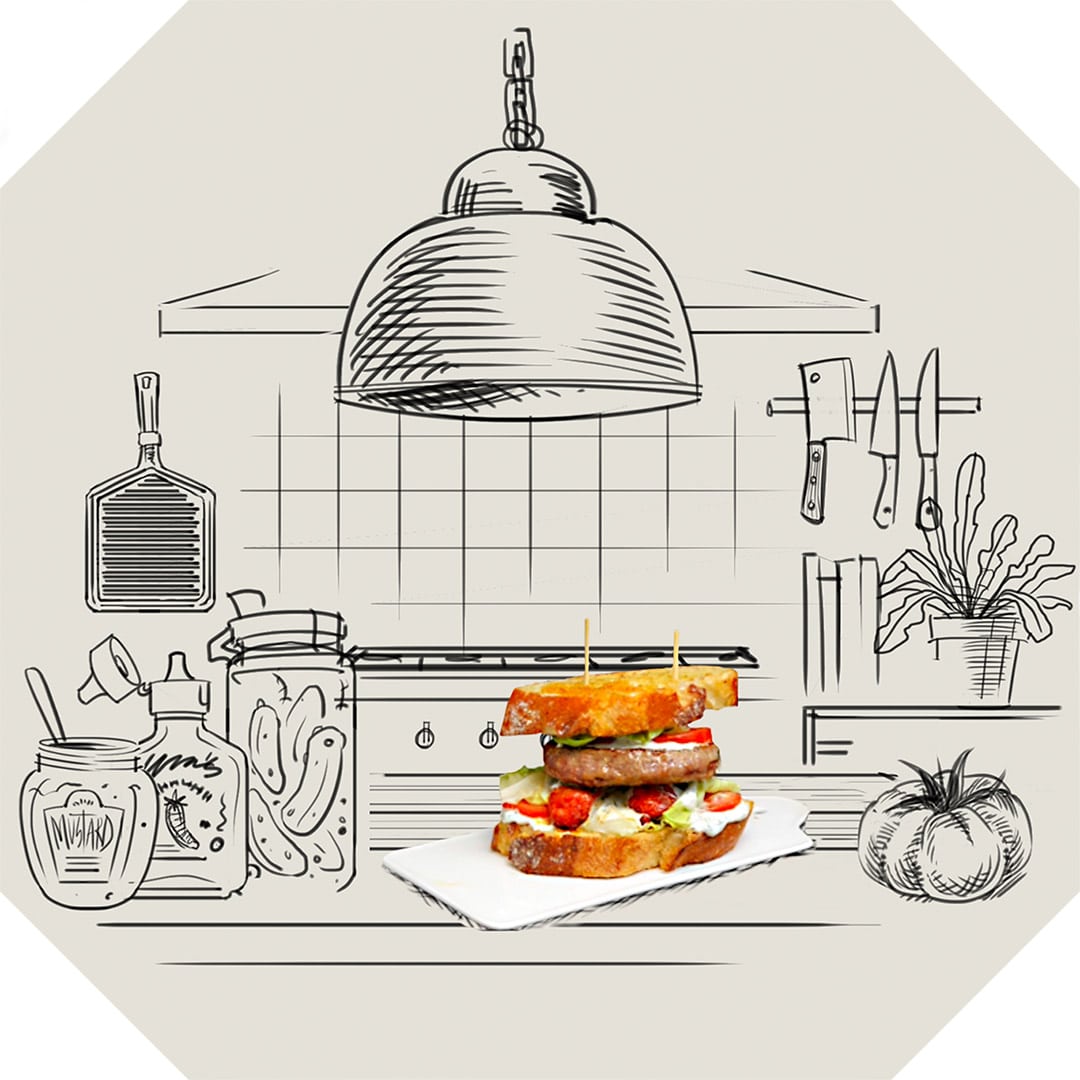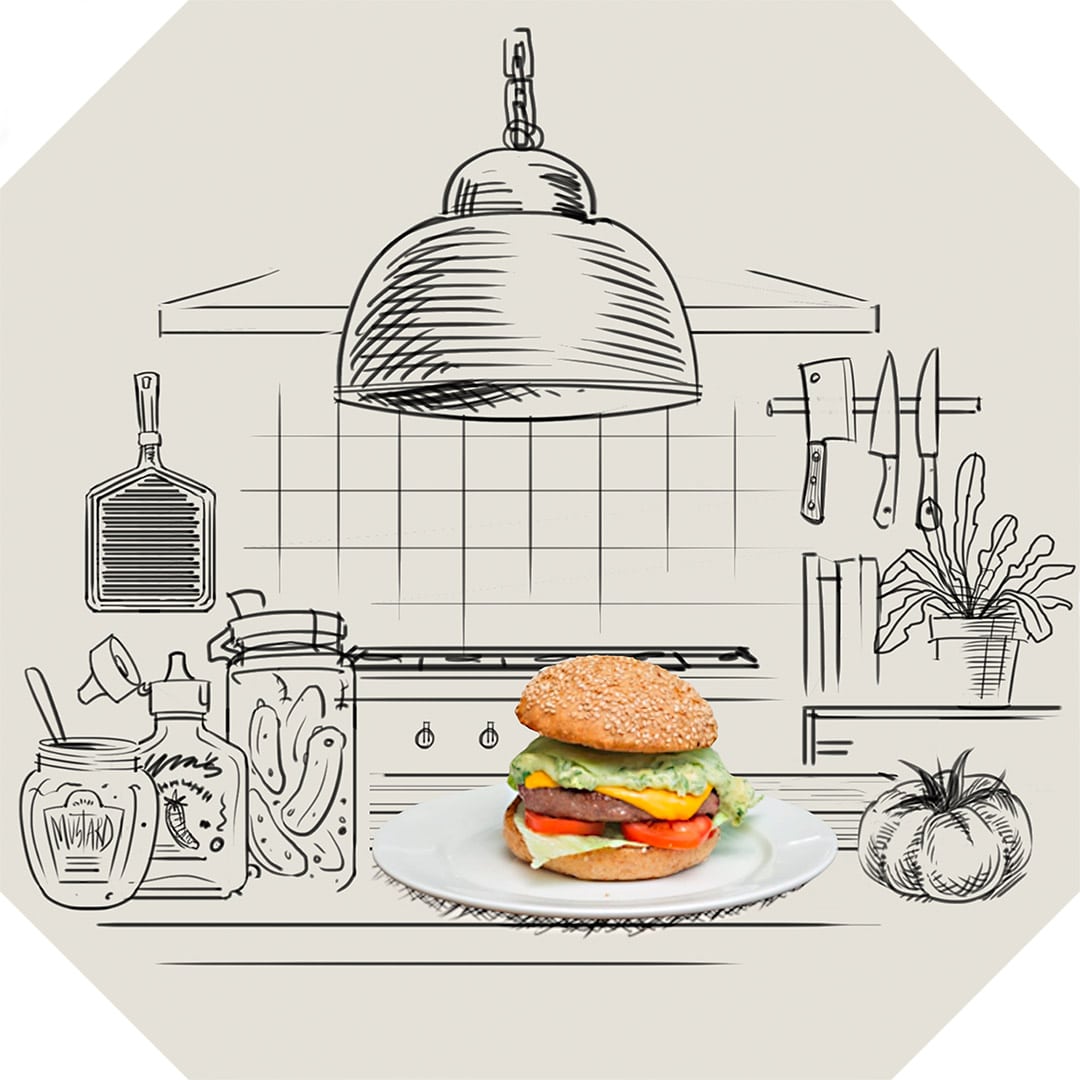 ALMOST ALL-AMERICAN
ANGUS BURGER
O man… We zijn gek op een klassieke Amerikaanse burger. Maar ook op guacamole. Op een avond hadden we geen zin om te kiezen, dus maakten we een combinatie. Verrukkelijk. En misschien is het niet eens 'fusion', want guacamole neemt in de Amerikaanse keuken al een grote plaats in.
Het maakt ook niet uit. Het is gewoon heerlijk en je moet het zeker proberen.
MIND-BLOWING
MEXICAN BURGER
We were craving for a nice, manly and hearty meal. So we threw together a delicious US Beef Burger with some gooey cheese sauce and a spicy salsa. We absolutely loved the result.
One of the finest Beef Burgers in the world, cheese sauce and a spicy salsa. Do we really need to say more?
PHENOMENAL FUSION
CHICKEN BURGER
When we cook, we are never bound by borders. You know we love a good fusion. This time we went for a classic combination that can never go wrong: chicken with peanut sauce. A little bit of our own roots with our delicious Dutch Chicken Burger combined with a trusty Indonesian favorite. We love it, and we know you will too.
THE MOST TROPICAL
RIB-EYE EVER
Last week we found ourselves dreaming of summer, heat and tropical islands. It inspired us to come up with this steaming hot recipe. We added some pineapple and a tropical sauce to our Rib-eye steaks. Unusual, but damn tasty. Try it for yourself!
THE FROZEN BUTCHER
Frozen in time... Fresh on your Plate