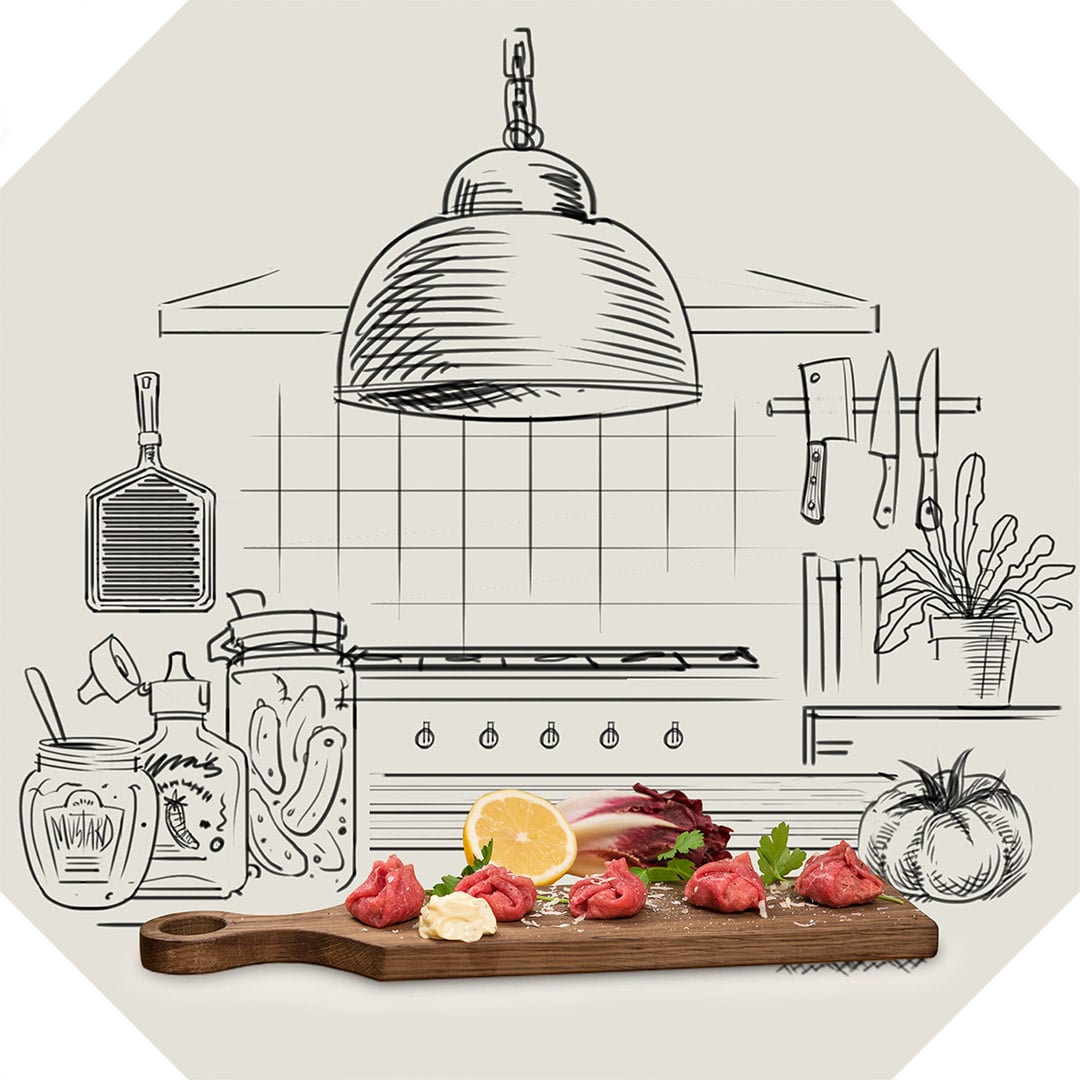 We love crossing borders and combining the best of two worlds. Italy is known for amazing gorgonzola, parmesan cheese and top-notch olive oil. Uruguay knows how to raise tasty beef. So we threw all these ingredients together and came up with a juicy spin on a trusty Italian favorite: carpaccio.
Do you want to impress your guests with a perfect carpaccio? Or do you simply want to treat yourself? This beauty melts in your mouth and will leave you craving for more. Prego!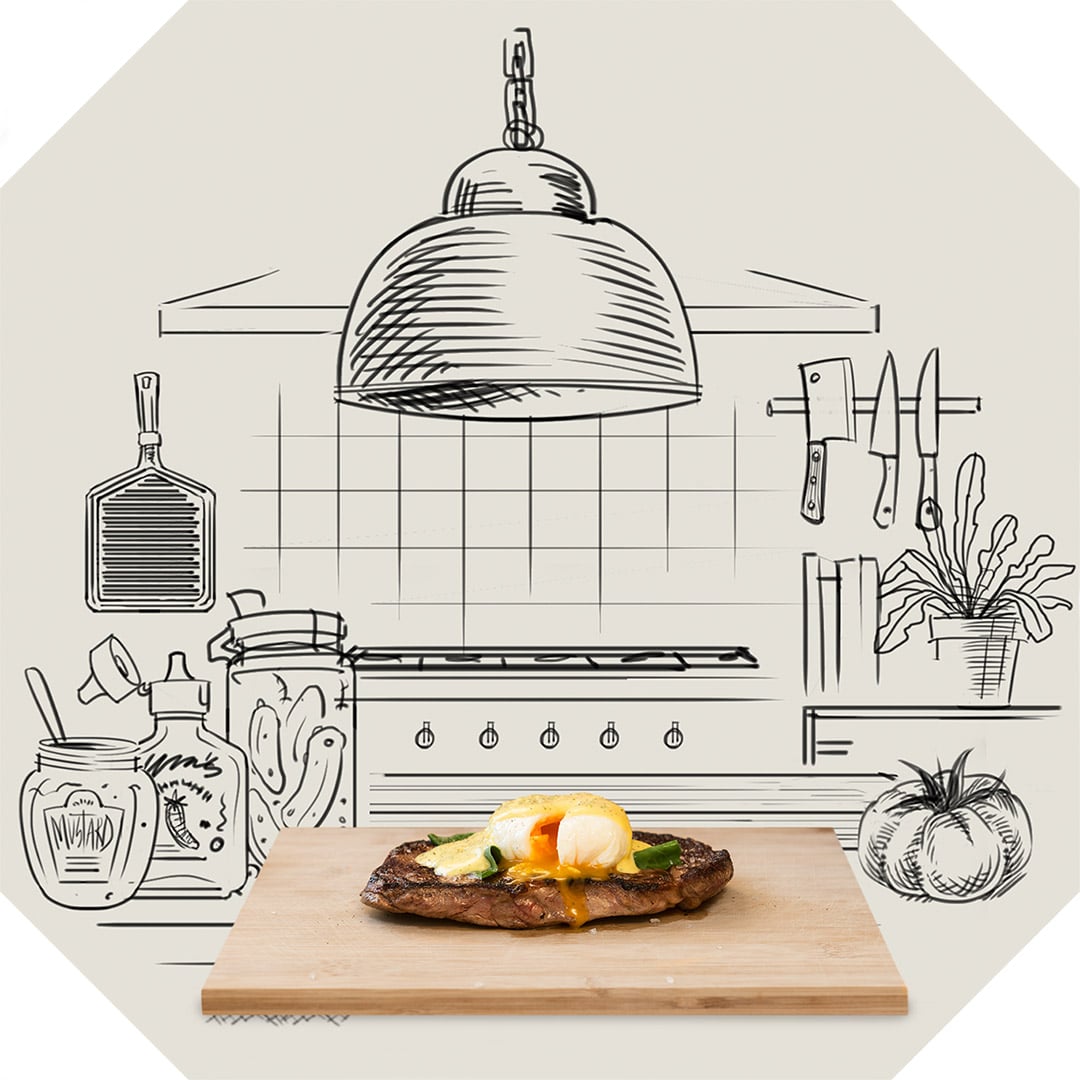 DELUXE RIB-EYE STEAK
HOLLANDAISE
Our juicy rib-eye steak is a treat by itself – its rich taste never seizes to amaze us. So you can imagine what it tastes like if you combine it with a rich basil hollandaise sauce. Yep, almost too good to be true. Easy. Classic. Tasty.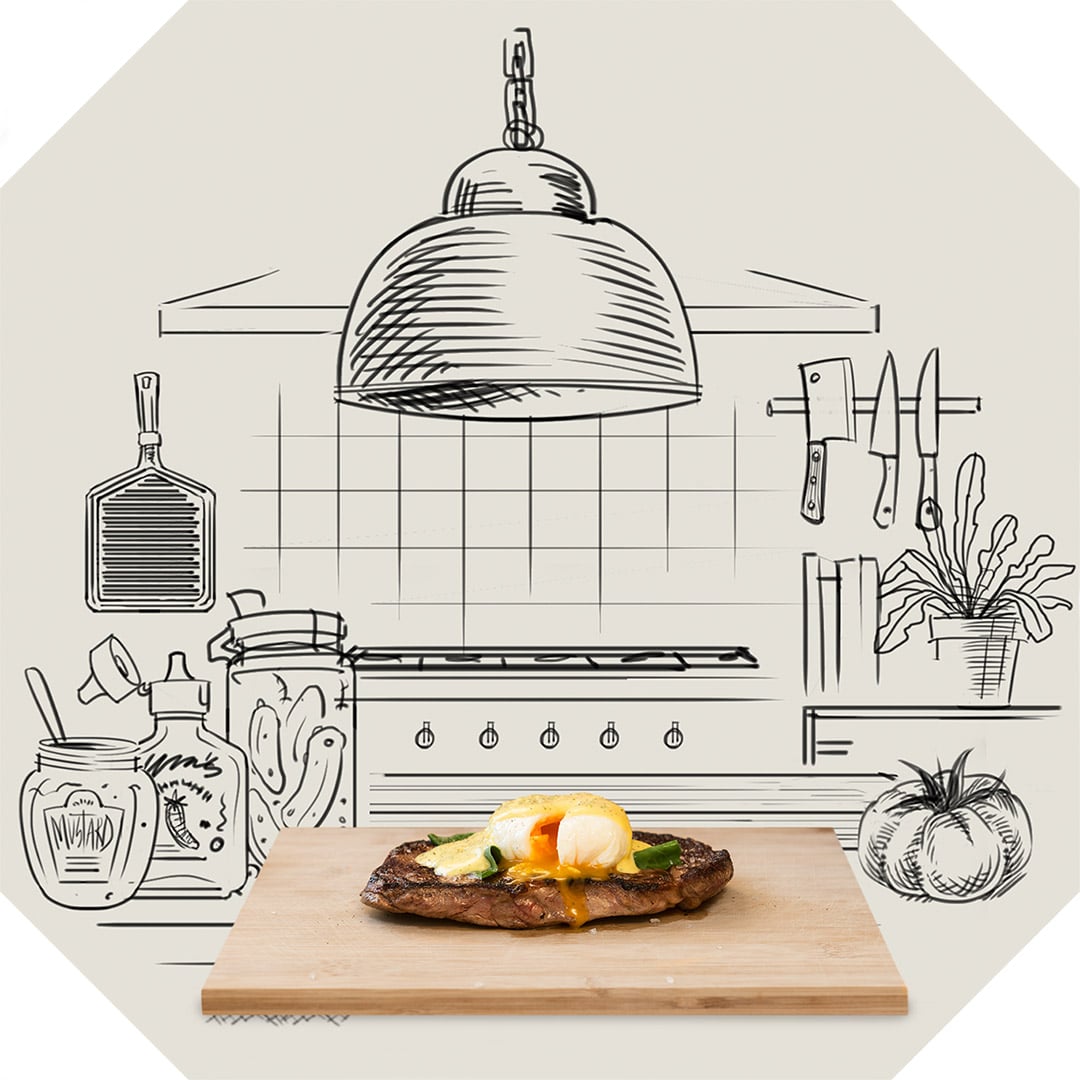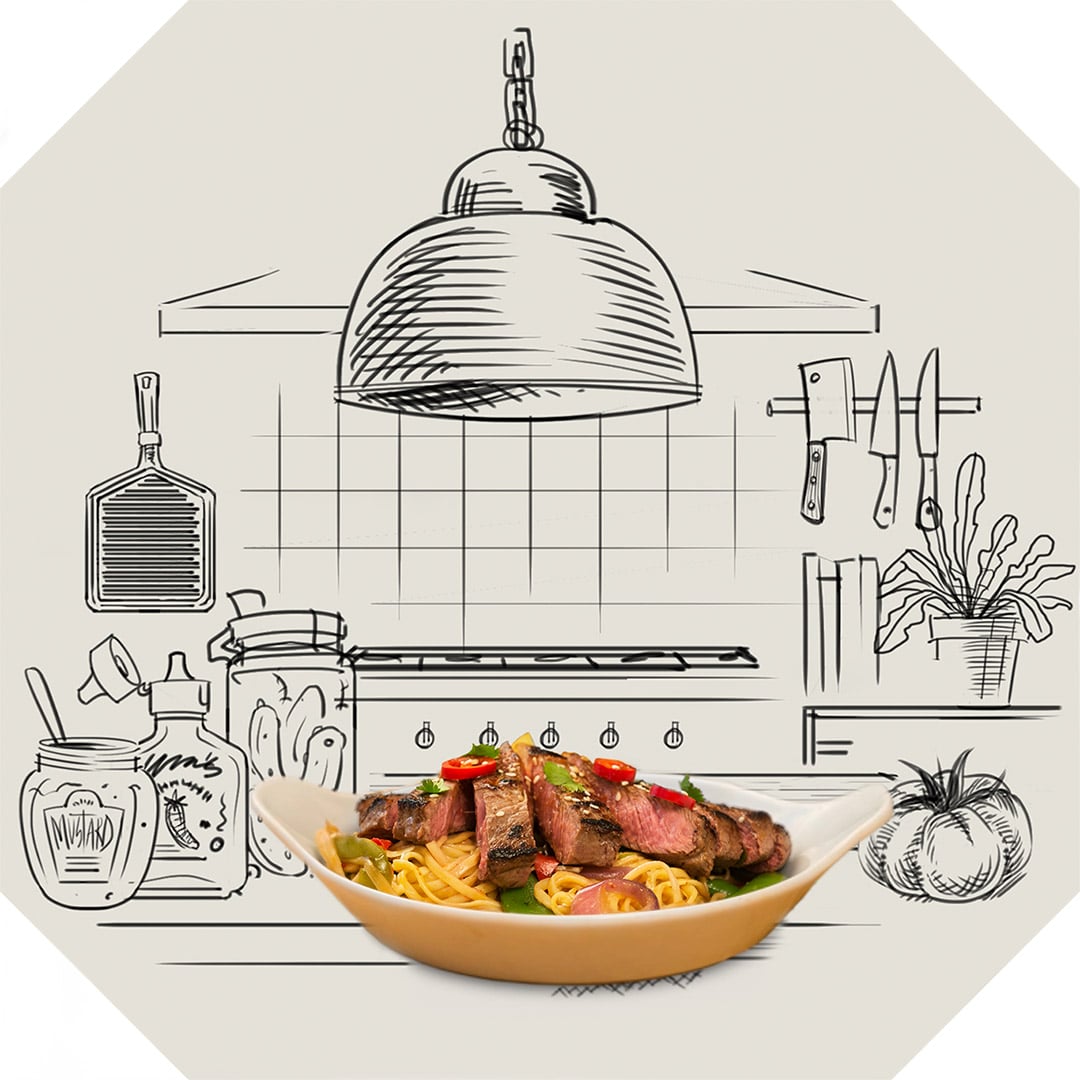 FLAMING HOT THAI
STEAK STIR-FRY
The Thai cuisine is all about fresh ingredients and a harmonious mix of different flavors. Sweet, sour, spicy and savory all fused into one dish. And you know how we feel about good fusions. We just can't stay away from them. So we combined the Thai cuisine with our amazing Angus Striploin Steak from Uruguay.
Noodles, vegetables, an enticing Thai sauce and a sizzling steak. Makes for a perfect combination, don't you think?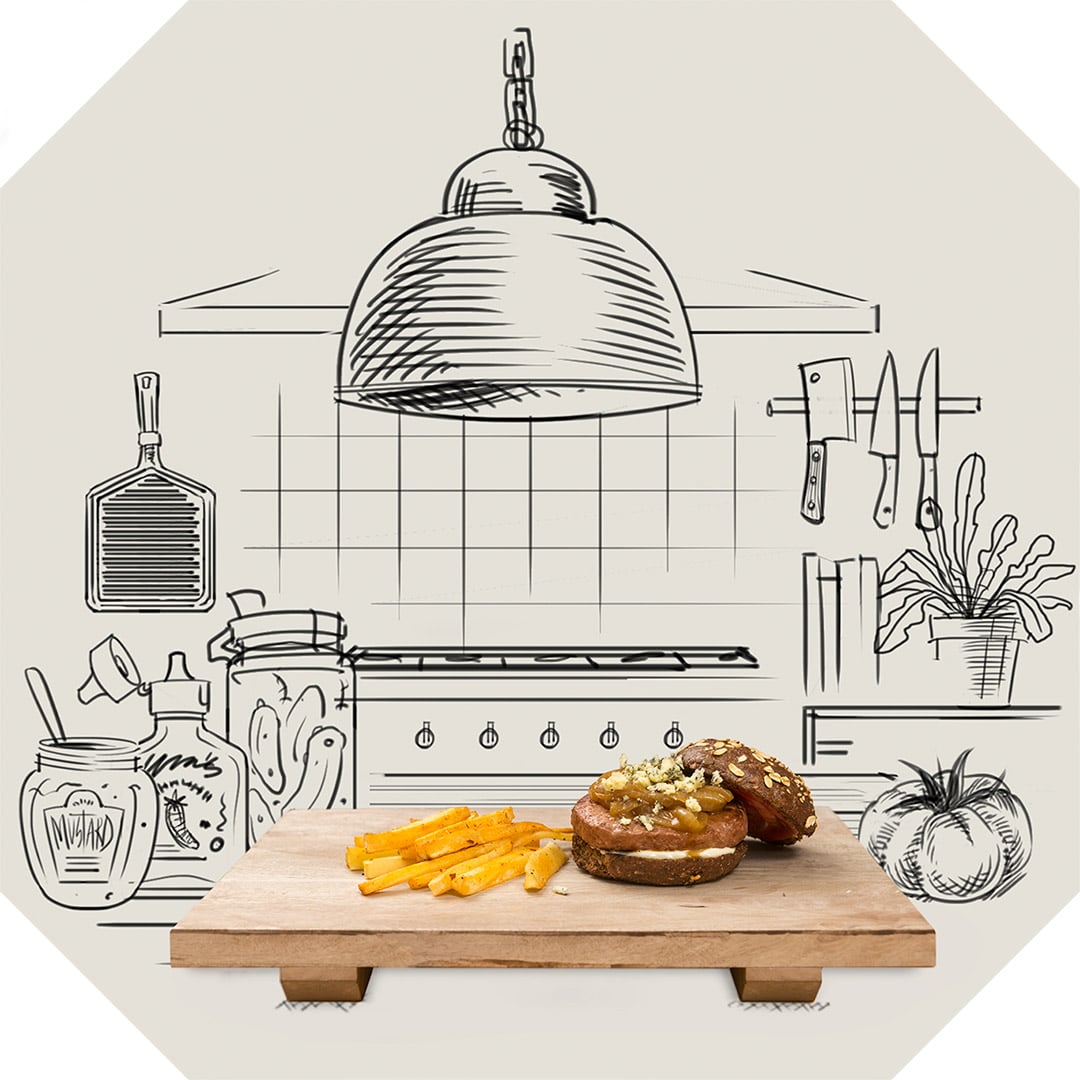 ORGANIC BURGER
WITH BEER
CARAMELIZED ONIONS
We all know the feeling. It's finally weekend and there are only two things on your mind: beer and burgers. We combined the two into one recipe. Beer and burgers? I know we had you at beer.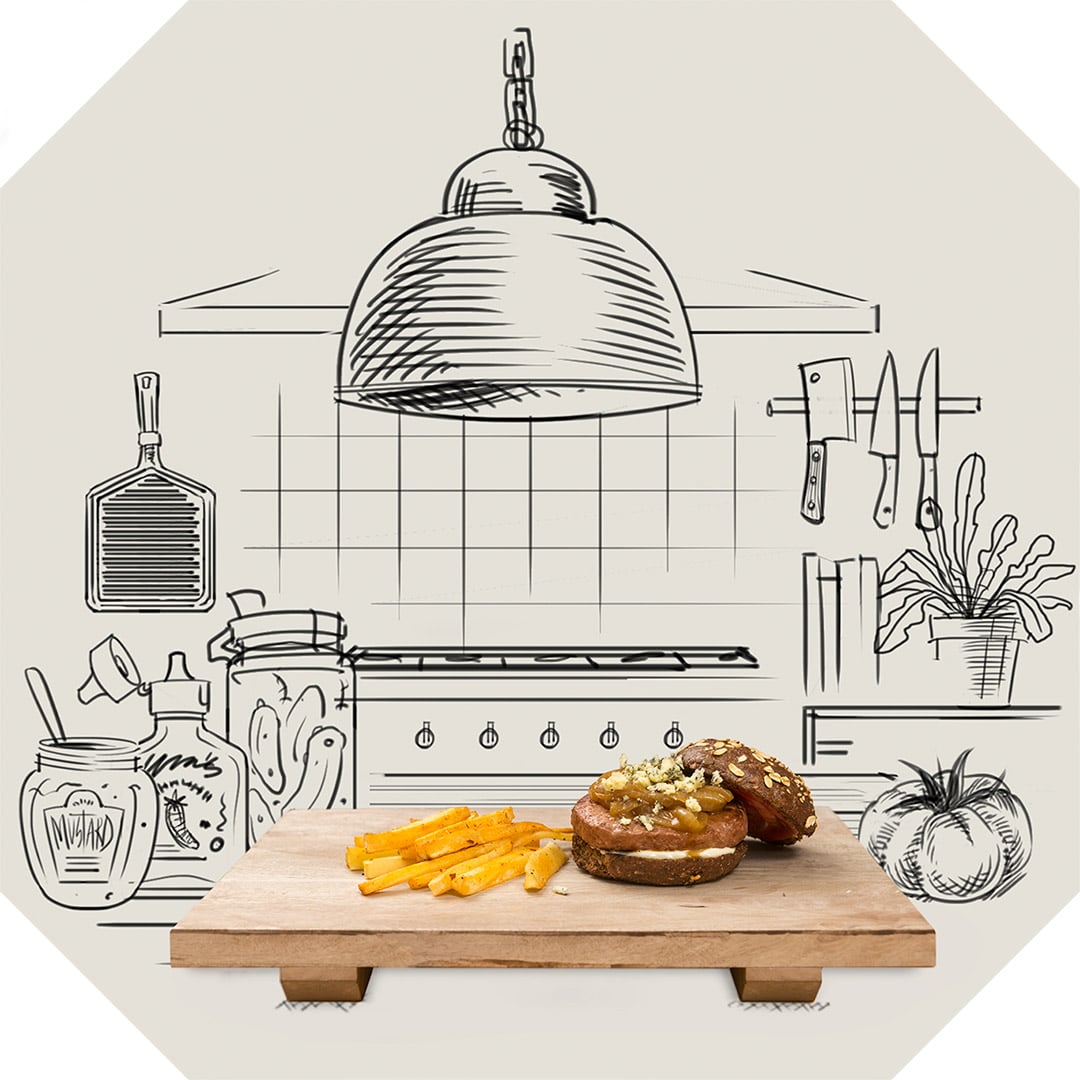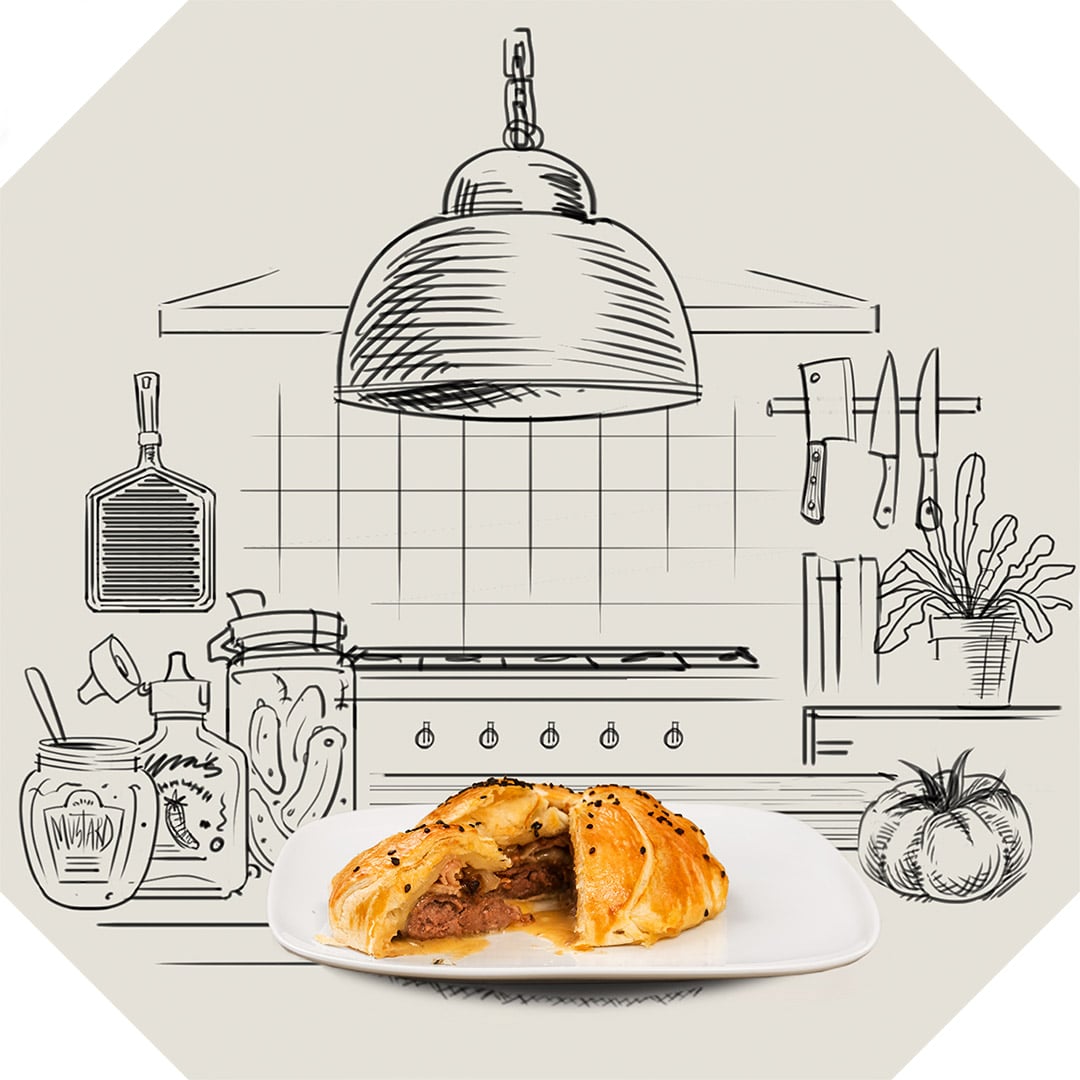 Combining the best of two worlds. That's what we're good at. So how about some French cheese with two American favorites all wrapped up into a delicious package? Yes please!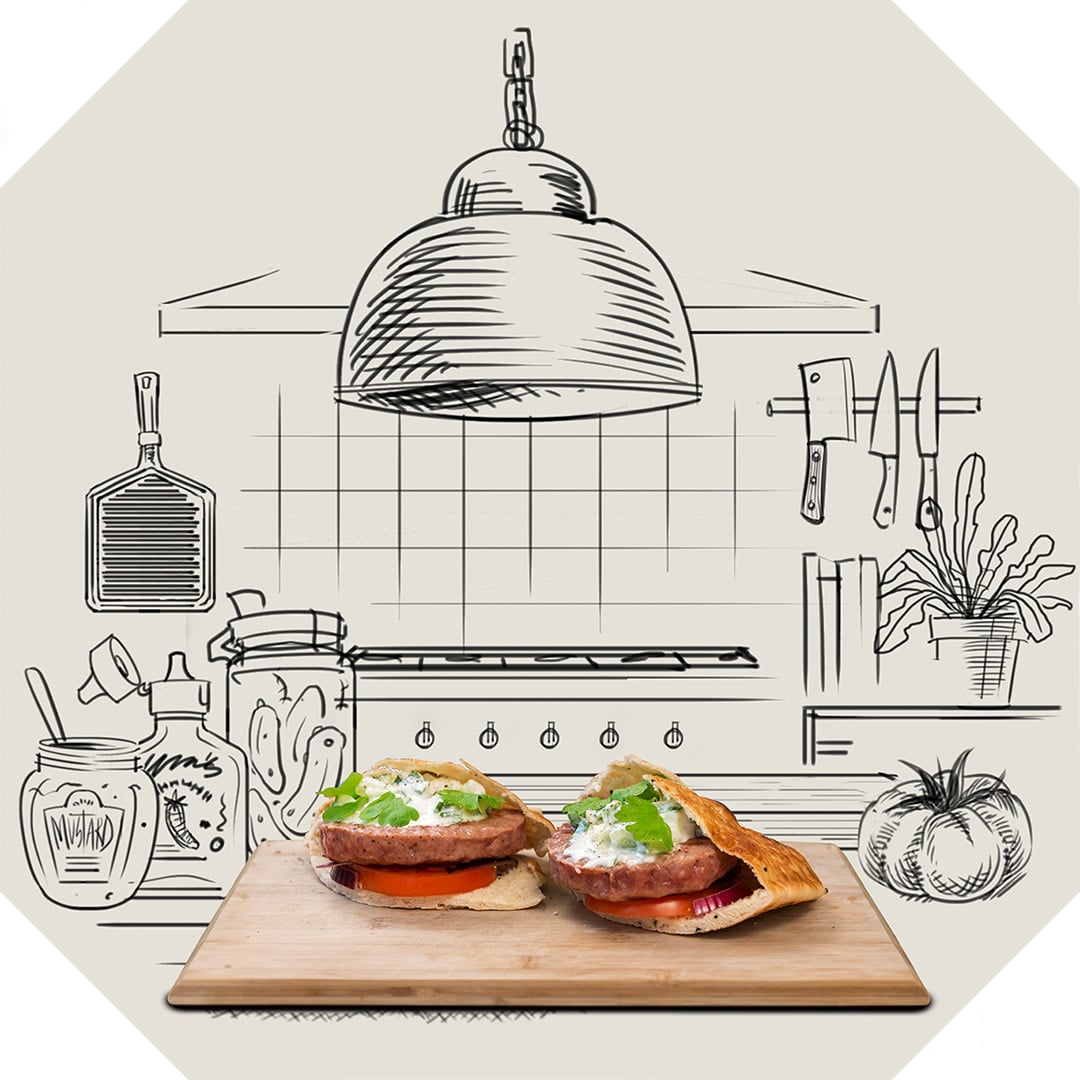 MIND-BLOWING GREEK
LAMB BURGER
With six times more sheep than people, New Zealand knows its way with sheep. So it won't surprise anyone that New Zealanders produce the best lamb in the world. Combined with the top-notch Greek skills of preparing lamb, and you will have a meal that will blow your mind.
Who needs a trip to Greece when you can make this burger at home in no time. Simple, but seriously delicious.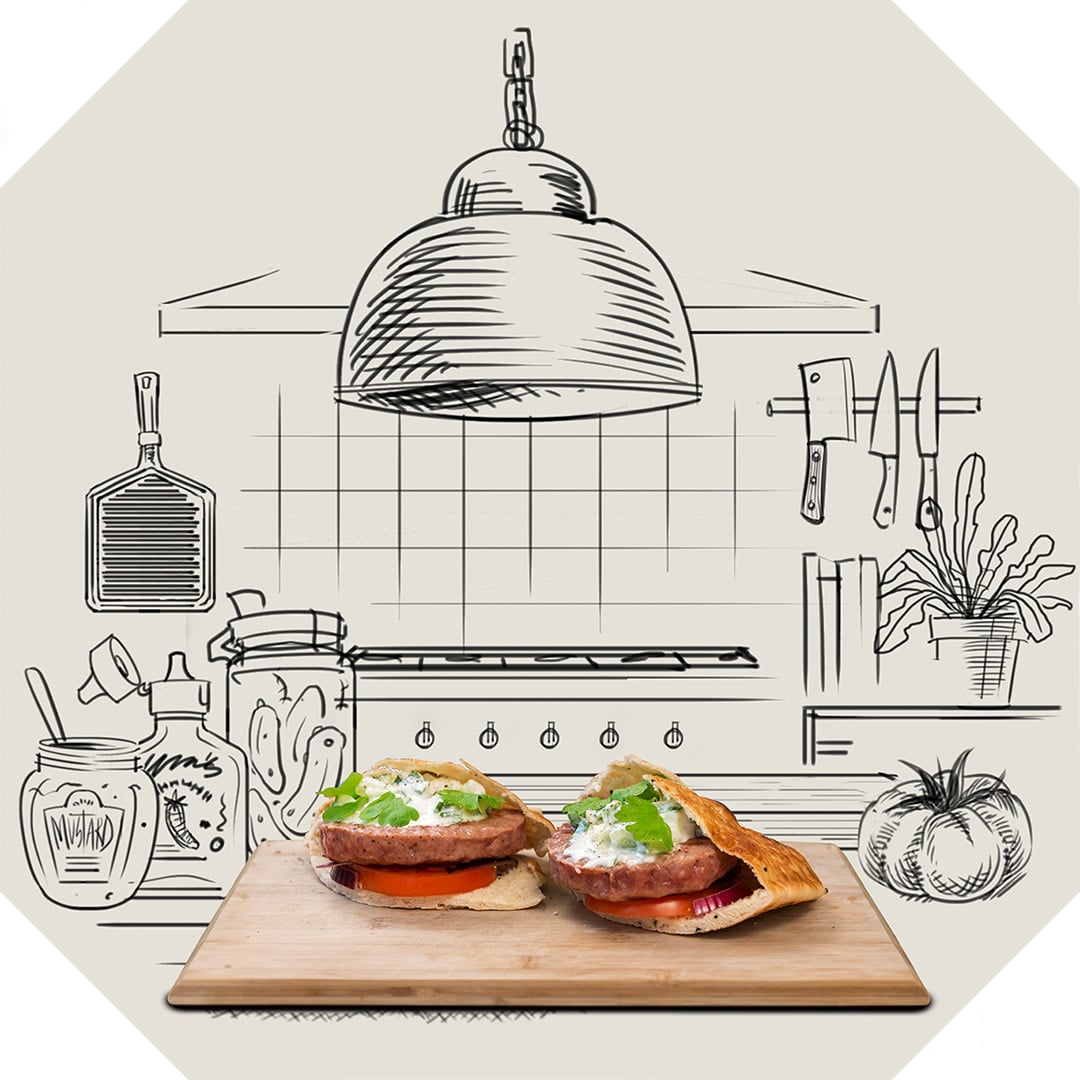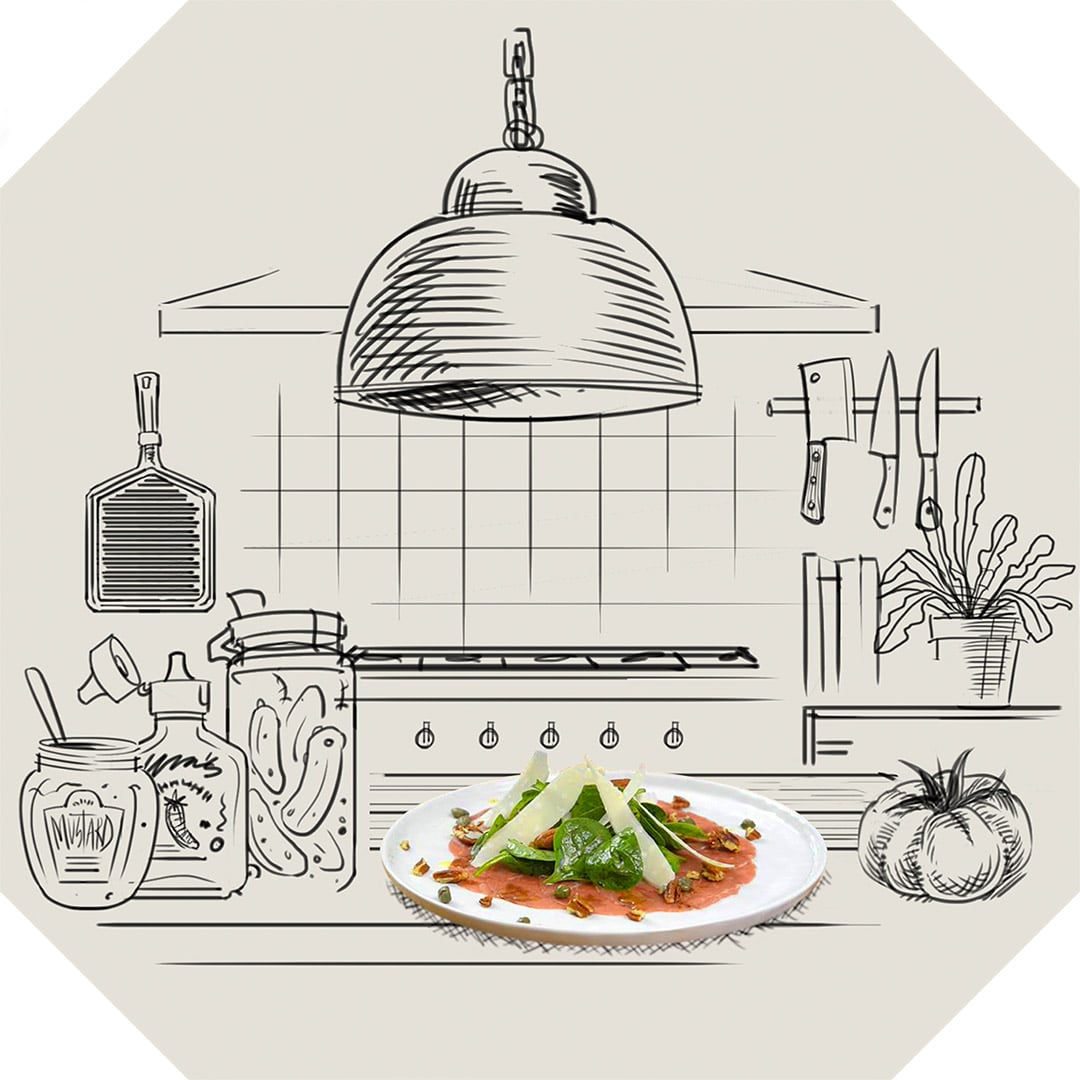 NOT YOUR TYPICAL
CARPACCIO
Natürlich können Sie Ihr Carpaccio mit Pinienkernen, Rucola und Parmesan zubereiten. Wir lieben unsere Klassiker. Aber auch Abwechslung ist uns willkommen. Nur wenn man sich ab und an aus der Komfortzone herauswagt, kann ein neuer Klassiker entstehen.
Also haben wir uns ein total neues Rezept für unser Carpaccio einfallen lassen. Egal, ob es nun ein potentieller Klassiker ist oder nicht: Fest steht, dass es super schmeckt. Kosten Sie selbst!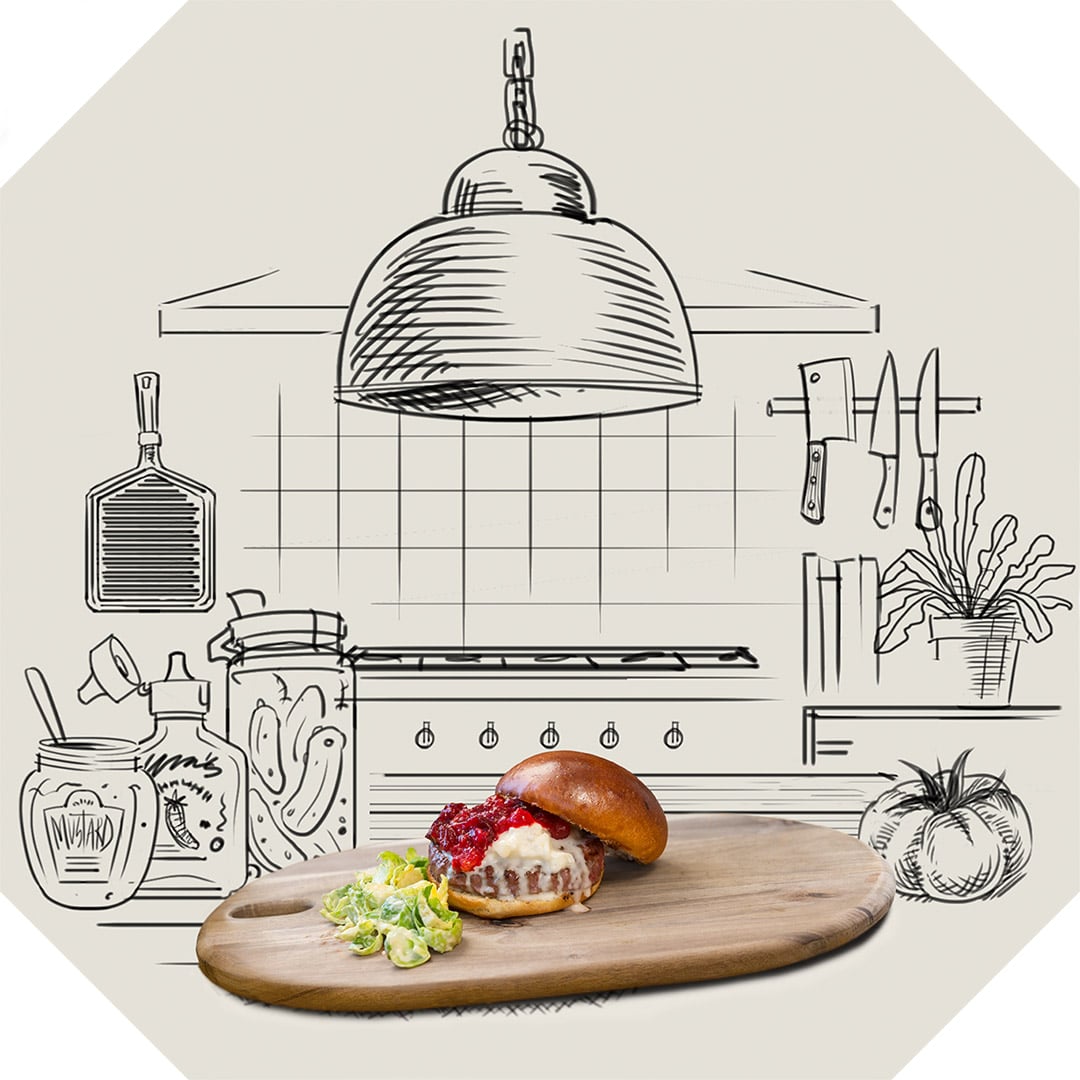 A special burger calls for a special recipe. So how do you pair the most exclusive beef burger in the world? Easy. With a delicious cranberry sauce and a Brussels sprout slaw. Simple, but boy it's good.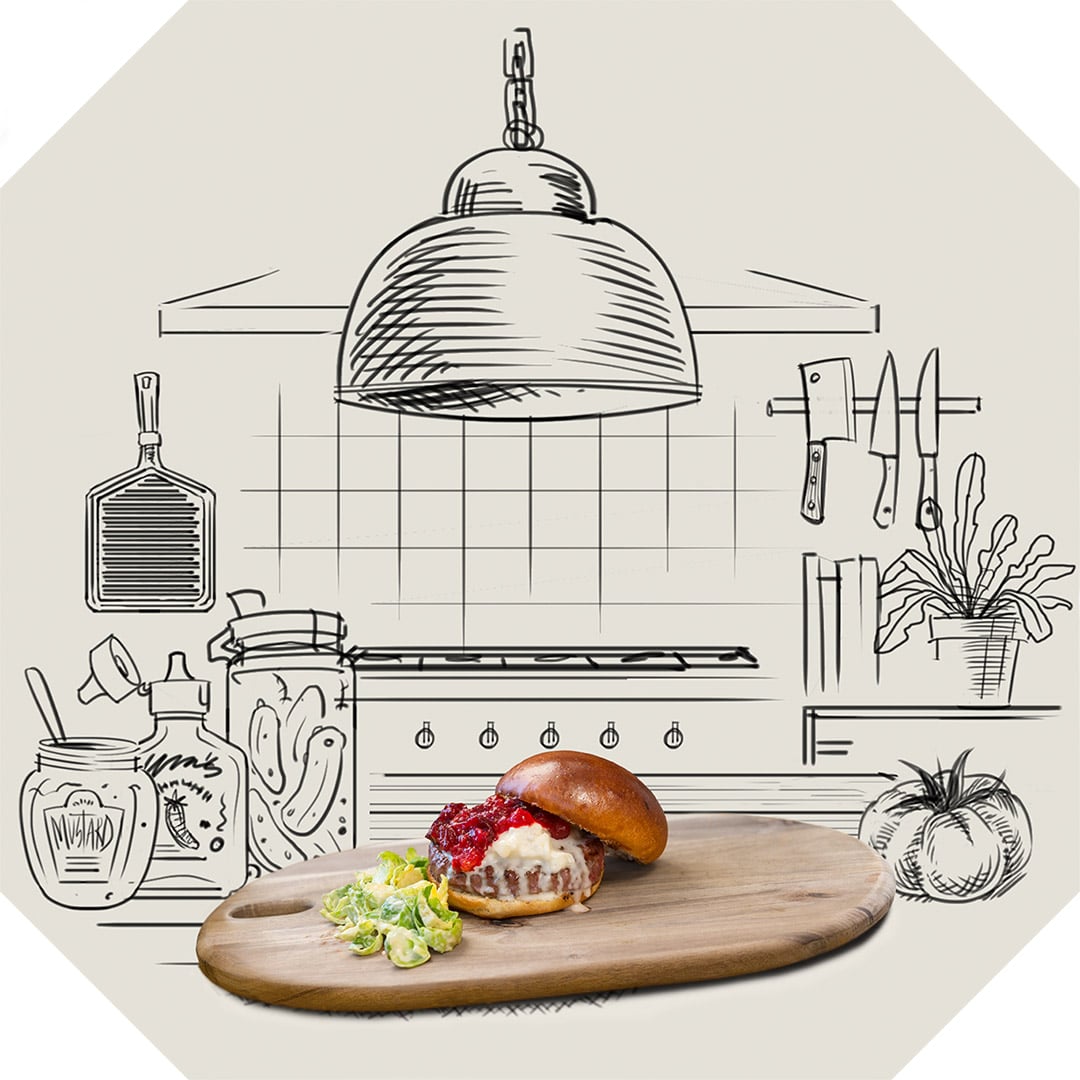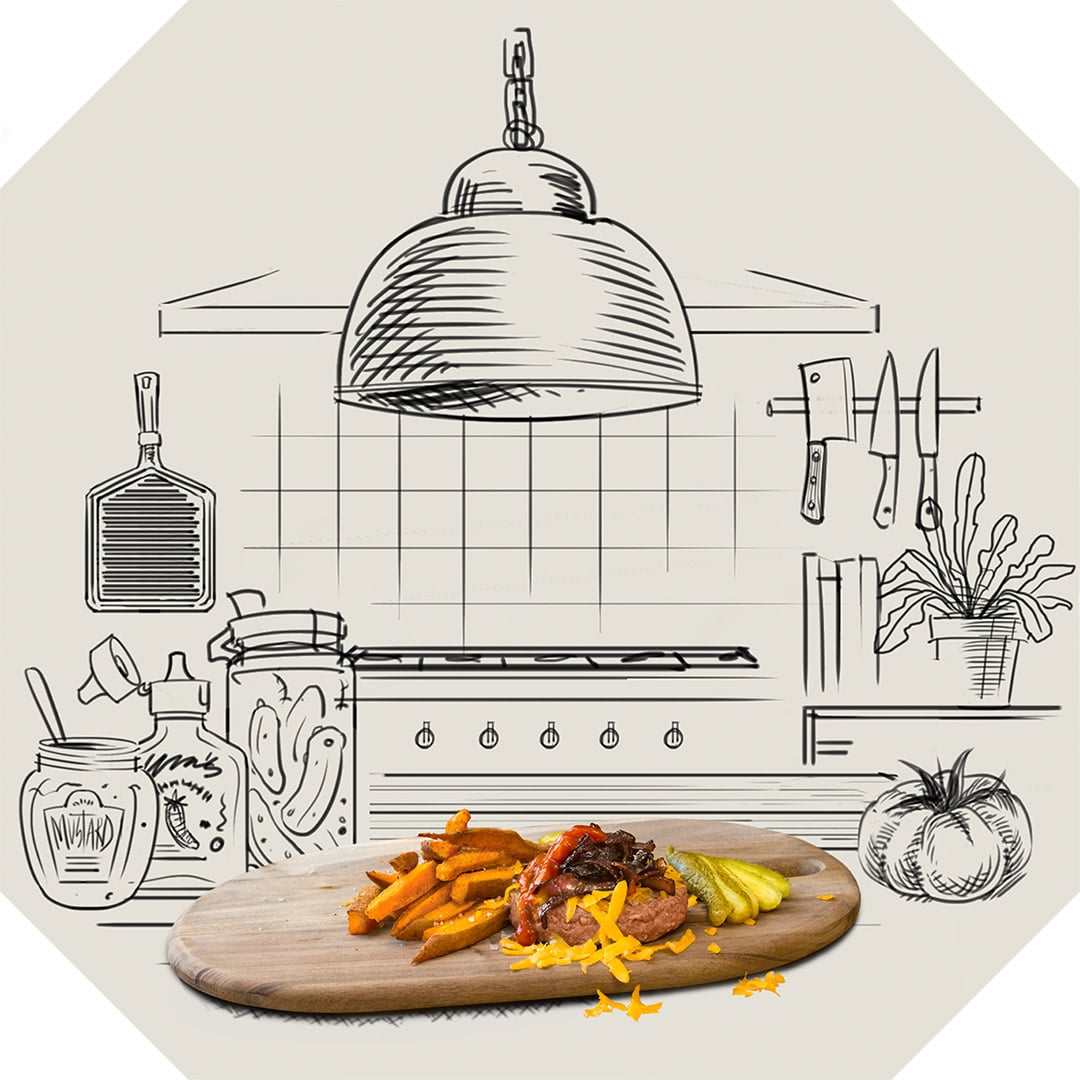 GLORIOUS BUNLESS
BEEF BURGER
Curious to know what the best Brazilian beef tastes like? In the state Mato Grosso we found amazing beef with an amazing story. Therefore, we decided to let the meat speak for itself.
We've complemented the burger with some tasty sweet potato fries and caramelized onion. Aw yeah! Is your mouth watering yet?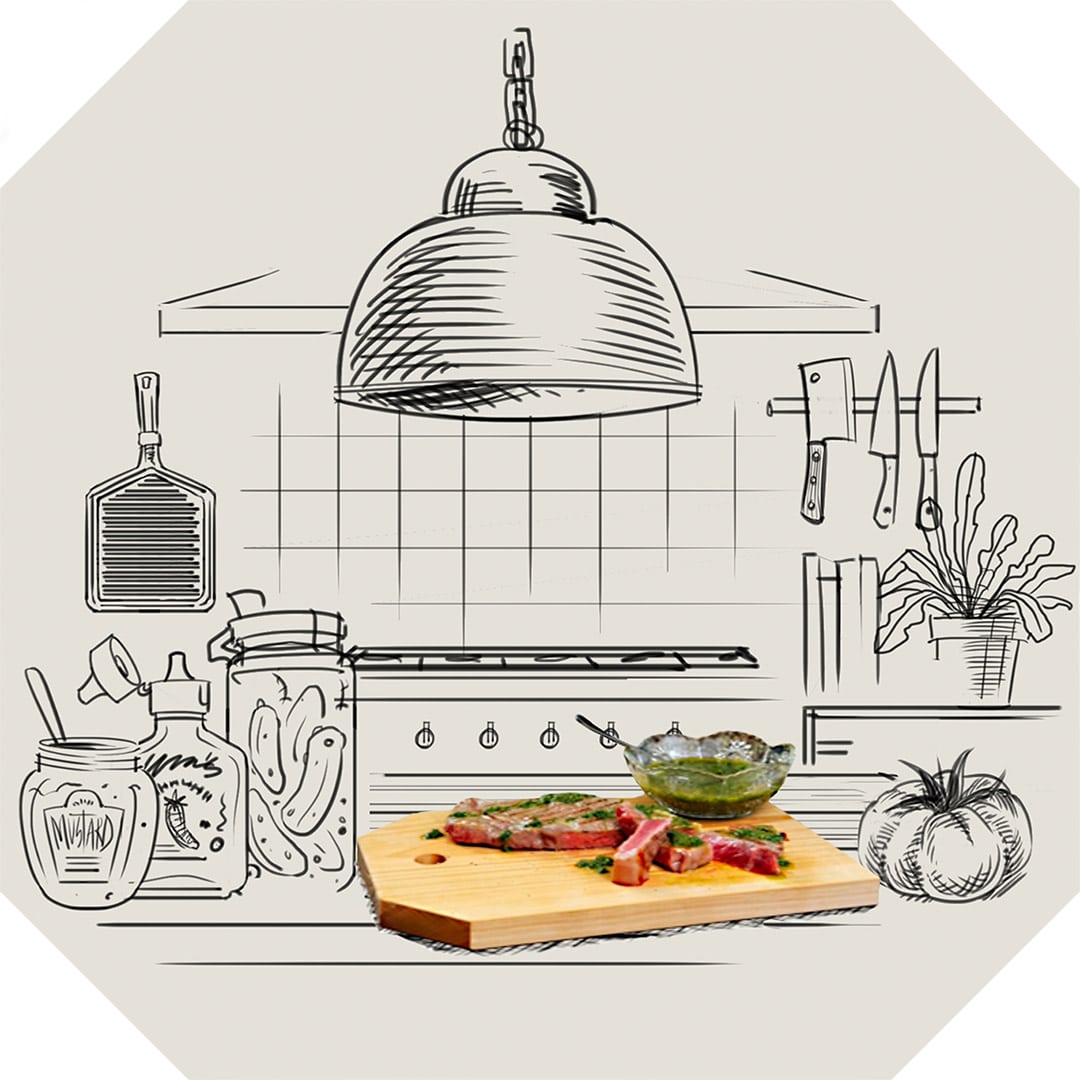 GREEN-PASTURES
GRILLED ENTRECOTE
In den Vereinigten Staaten ist man leicht überwältigt. Von den Städten, aber noch mehr von der weiten Natur und den frei lebenden Rindern. Die Angus-Rinder sind echt beeindruckend. Warten Sie bloß, bis sie Ihnen auf den weiten, grünen Wiesen begegnen.
In diesem Rezept finden Sie einen Hauch dieser grünen Wiesen wieder: Das Steak wird mit einer ultimativen Salsa verde serviert. Eine bessere Begleitung gibt es kaum.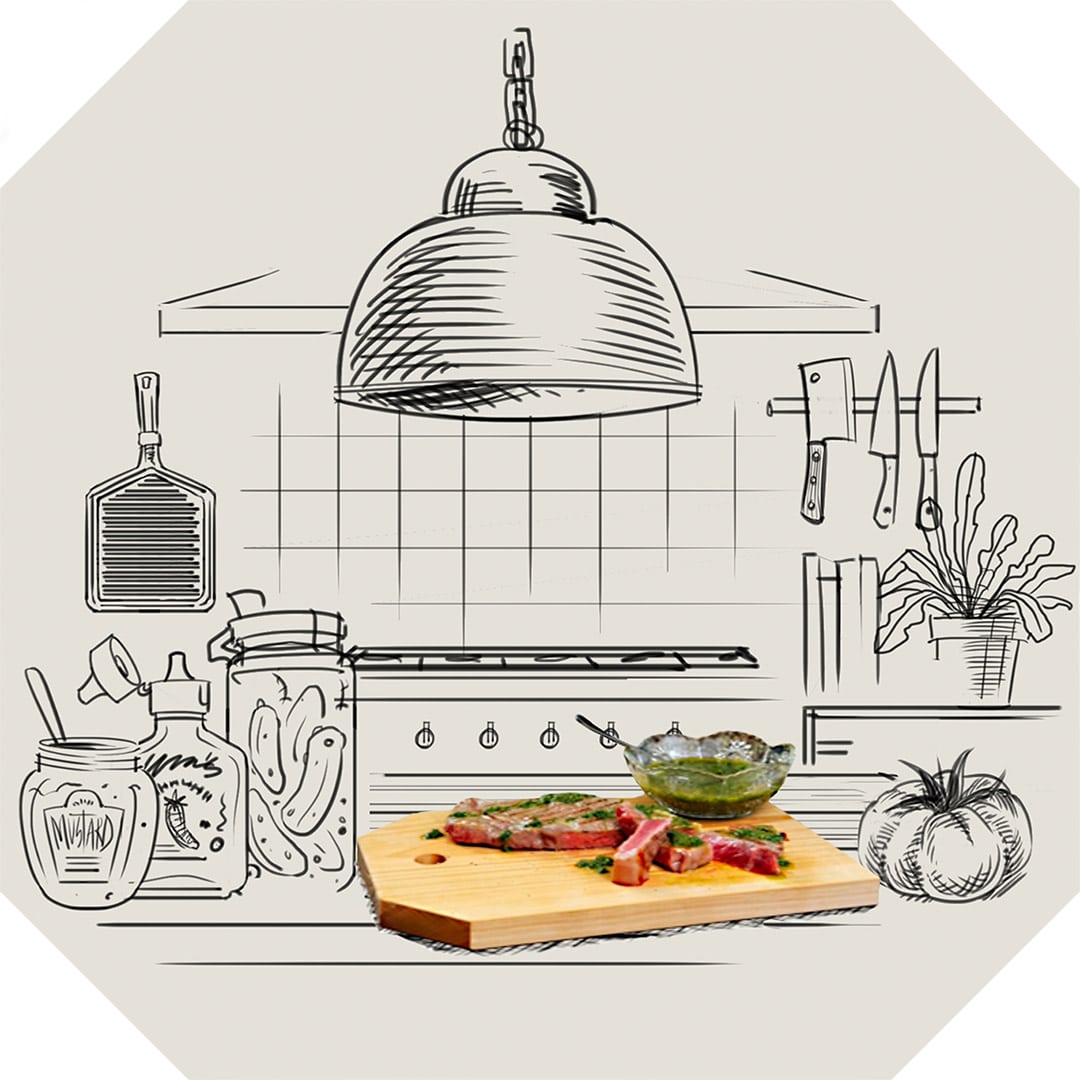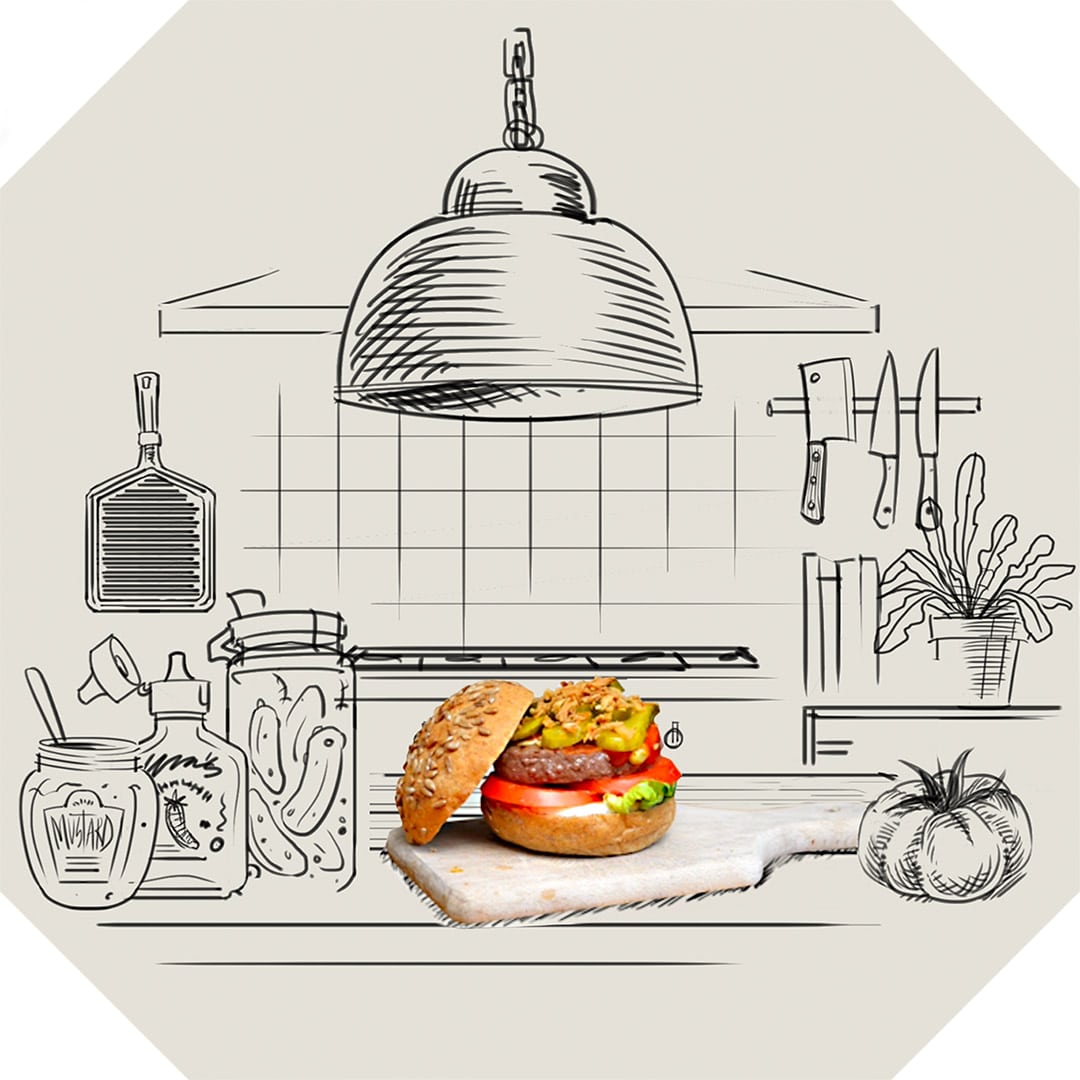 Auf unserer Suche nach dem weltweit besten biologischen Rindfleisch sind wir in Uruguay gelandet. Die Bauern setzen sich voller Überzeugung für den Schutz der Artenvielfalt ein und produzieren köstliches Rindfleisch, das dem Naturgeschmack treu bleibt. In diesem Burger steckt genau jenes Rindfleisch.
Dieser absolut ehrliche Hamburger verdient also auch ein erstklassiges Rezept. Als einer unserer Spitzenreiter bietet er wahrhaftigen Geschmack.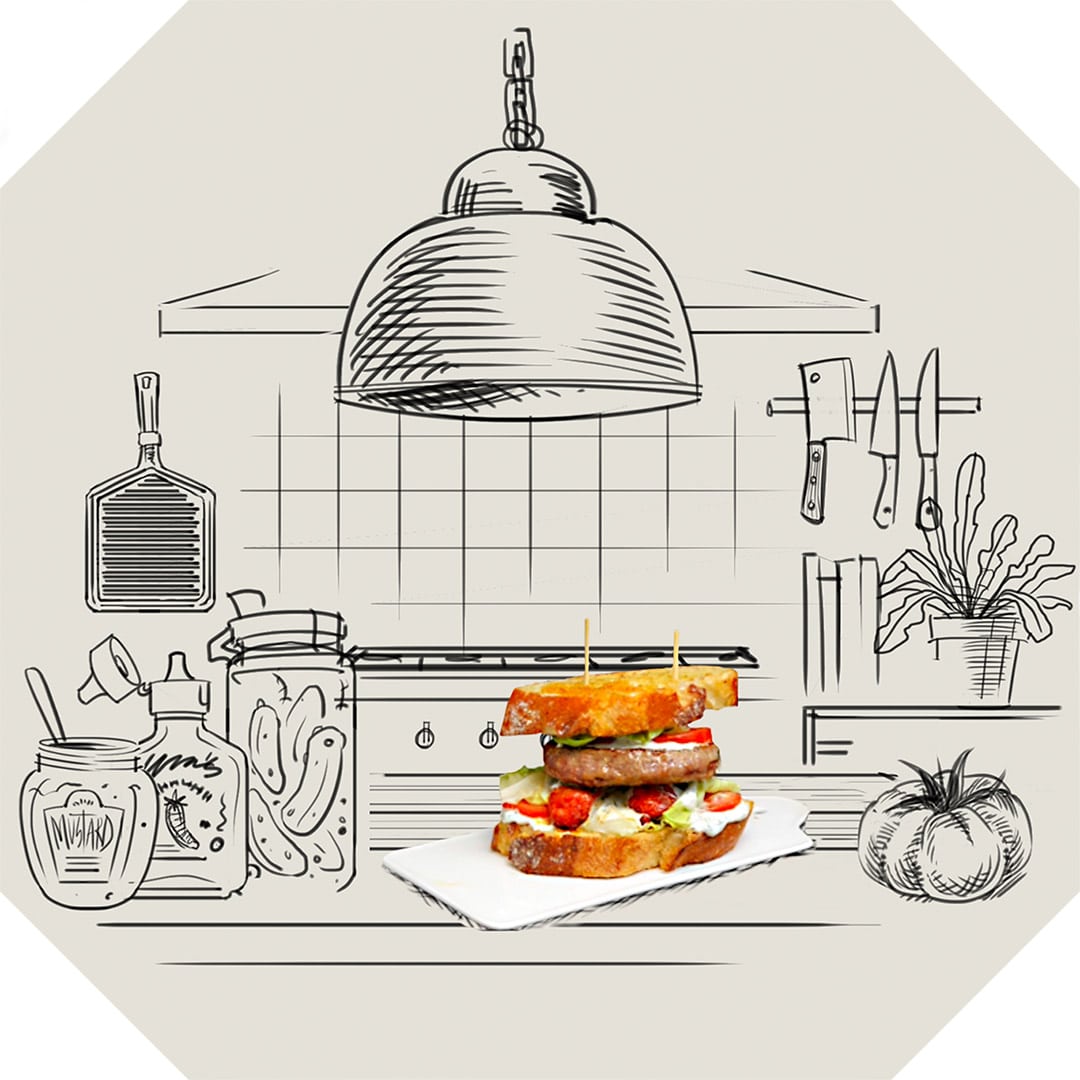 Sie haben einen Iberico-Burger gekauft. Das sollte sich lohnen, denn dies ist nicht einfach nur Fleisch. Es entstammt dem für seinen luftgetrockneten Schinken weltberühmten iberischen Schwein.
Wenn Sie schon einmal den besten Burger im Haus haben, sollten Sie ihn mit ebenso himmlischen Zutaten verehren. Brauchen Sie etwas Inspiration? Bittesehr: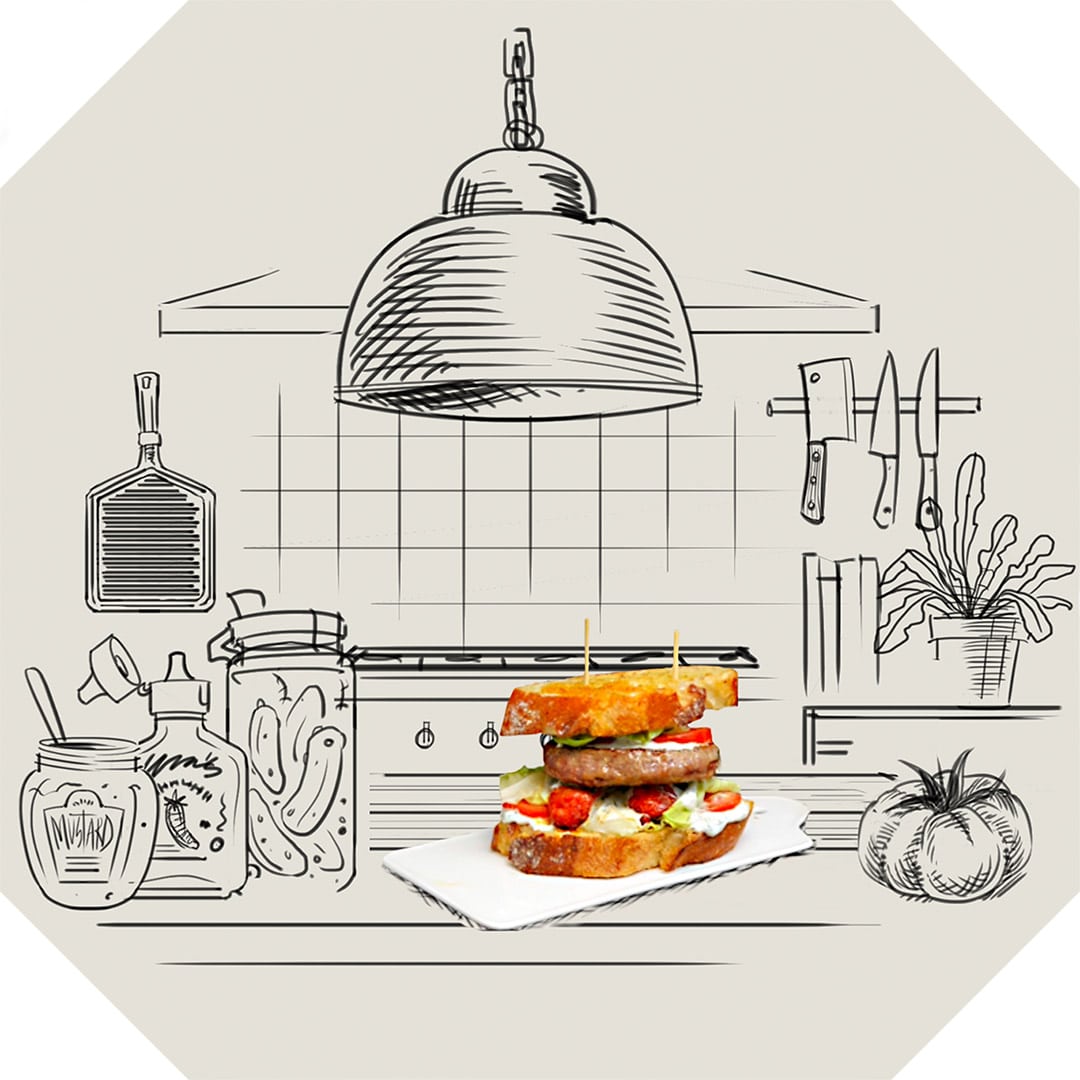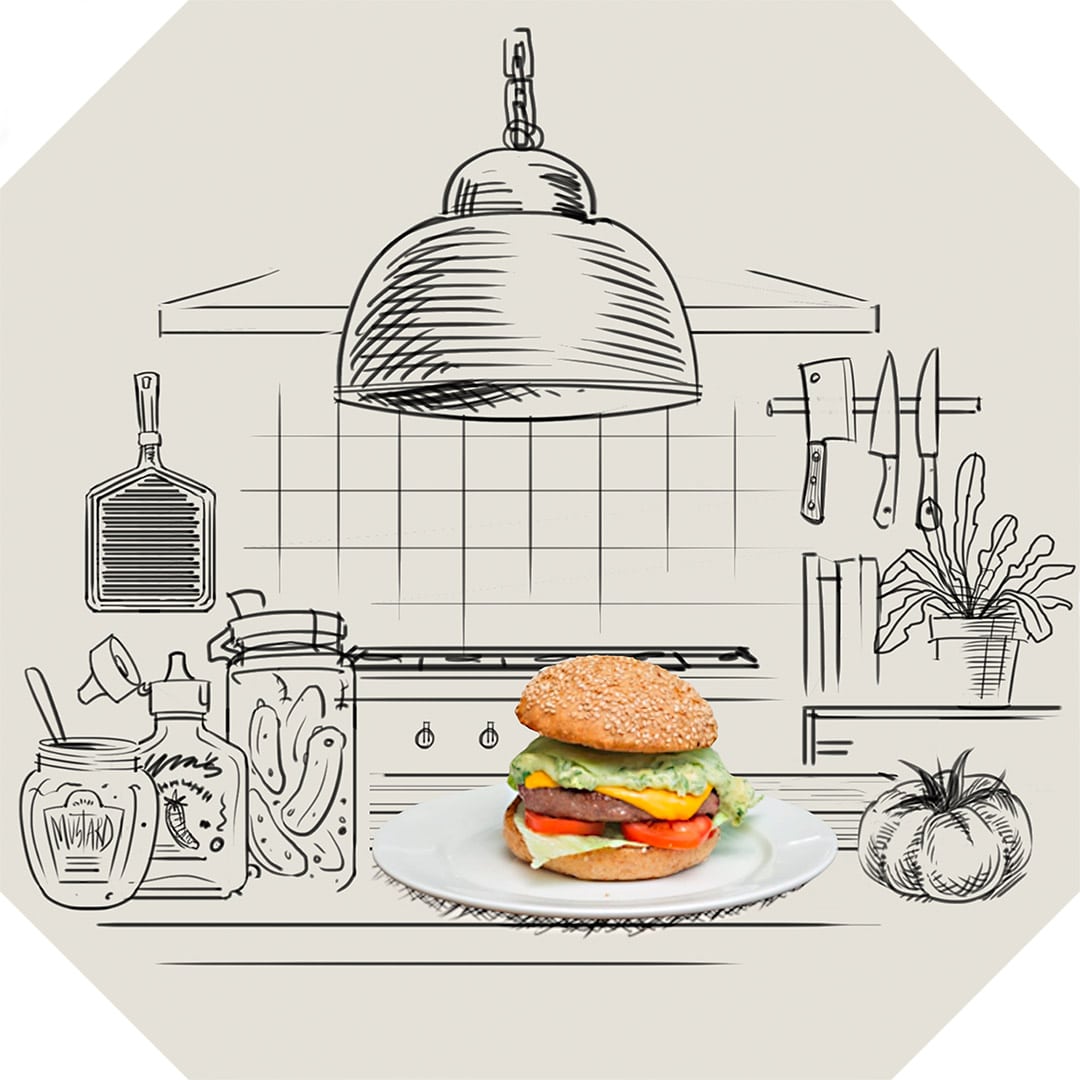 ALMOST ALL-AMERICAN
ANGUS BURGER
Oh Mann… Wir lieben den klassischen amerikanischen Hamburger. Aber wir sind auch scharf auf Guacamole. So wollten wir eines Abends einfach nicht mehr zwischen beiden wählen. Also haben wir beides kombiniert und waren begeistert. Es ist nicht wirklich Fusion-Küche, denn Guacamole ist in der amerikanischen Küche schon gut eingebürgert.
Doch was soll's!? Das Resultat ist köstlich und das sollten Sie unbedingt probieren.
MIND-BLOWING
MEXICAN BURGER
We were craving for a nice, manly and hearty meal. So we threw together a delicious US Beef Burger with some gooey cheese sauce and a spicy salsa. We absolutely loved the result.
One of the finest Beef Burgers in the world, cheese sauce and a spicy salsa. Do we really need to say more?
PHENOMENAL FUSION
CHICKEN BURGER
When we cook, we are never bound by borders. You know we love a good fusion. This time we went for a classic combination that can never go wrong: chicken with peanut sauce. A little bit of our own roots with our delicious Dutch Chicken Burger combined with a trusty Indonesian favorite. We love it, and we know you will too.
THE MOST TROPICAL
RIB-EYE EVER
Last week we found ourselves dreaming of summer, heat and tropical islands. It inspired us to come up with this steaming hot recipe. We added some pineapple and a tropical sauce to our Rib-eye steaks. Unusual, but damn tasty. Try it for yourself!
THE FROZEN BUTCHER
Frozen in time… Fresh on your Plate