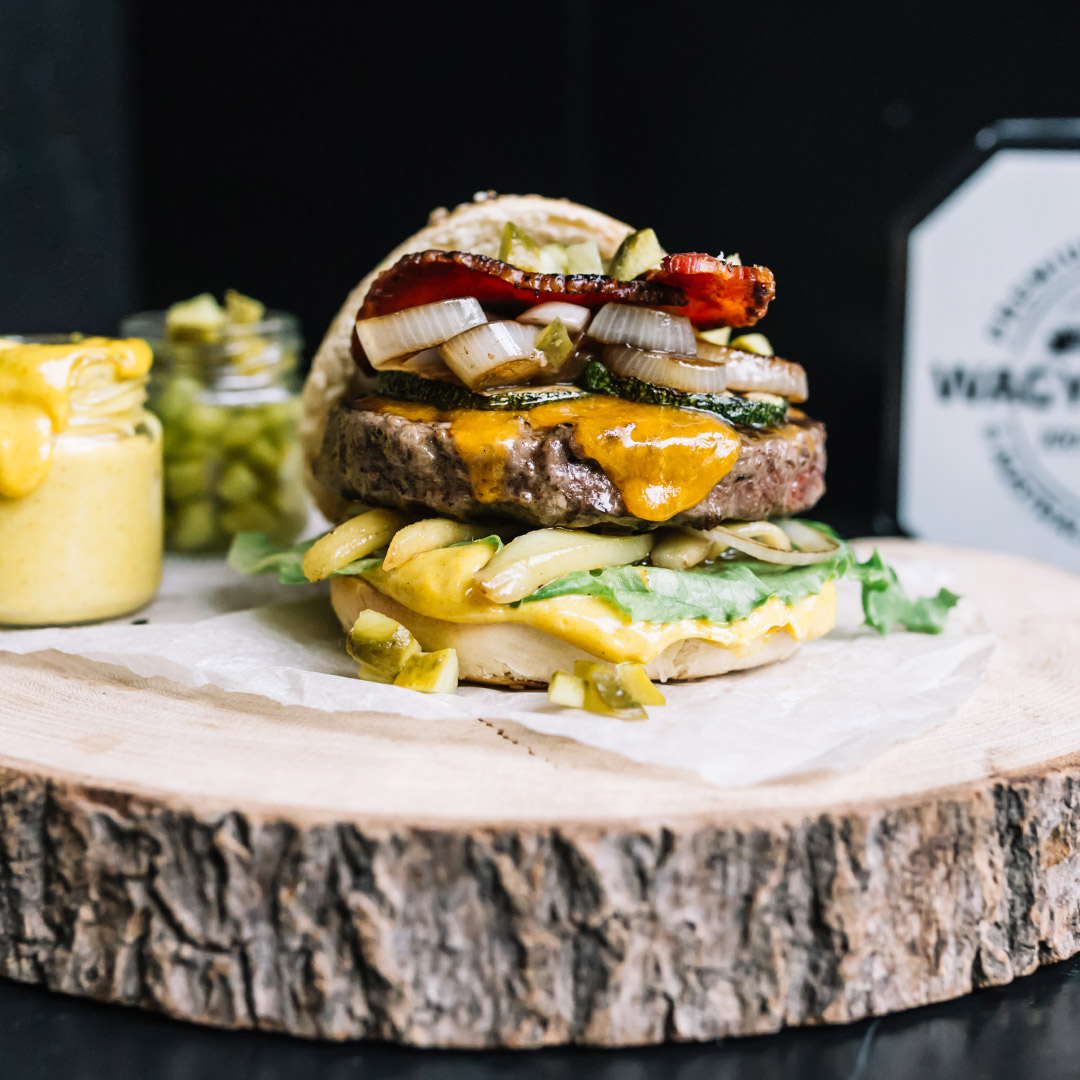 Wonderfull Wagyu Burger with cheddar, bacon, onion and truffle mayonnaise
First fry the bacon until it is nicely crispy, then you can fry the union in the bacon fat together with the mango, when it is ready add a spoon of honey and mix everything together. Grill the slices of zucchini on both sides. Put the rolls in the oven for a few minutes, while you prepare the burgers. And when everything is ready you can start building your burger.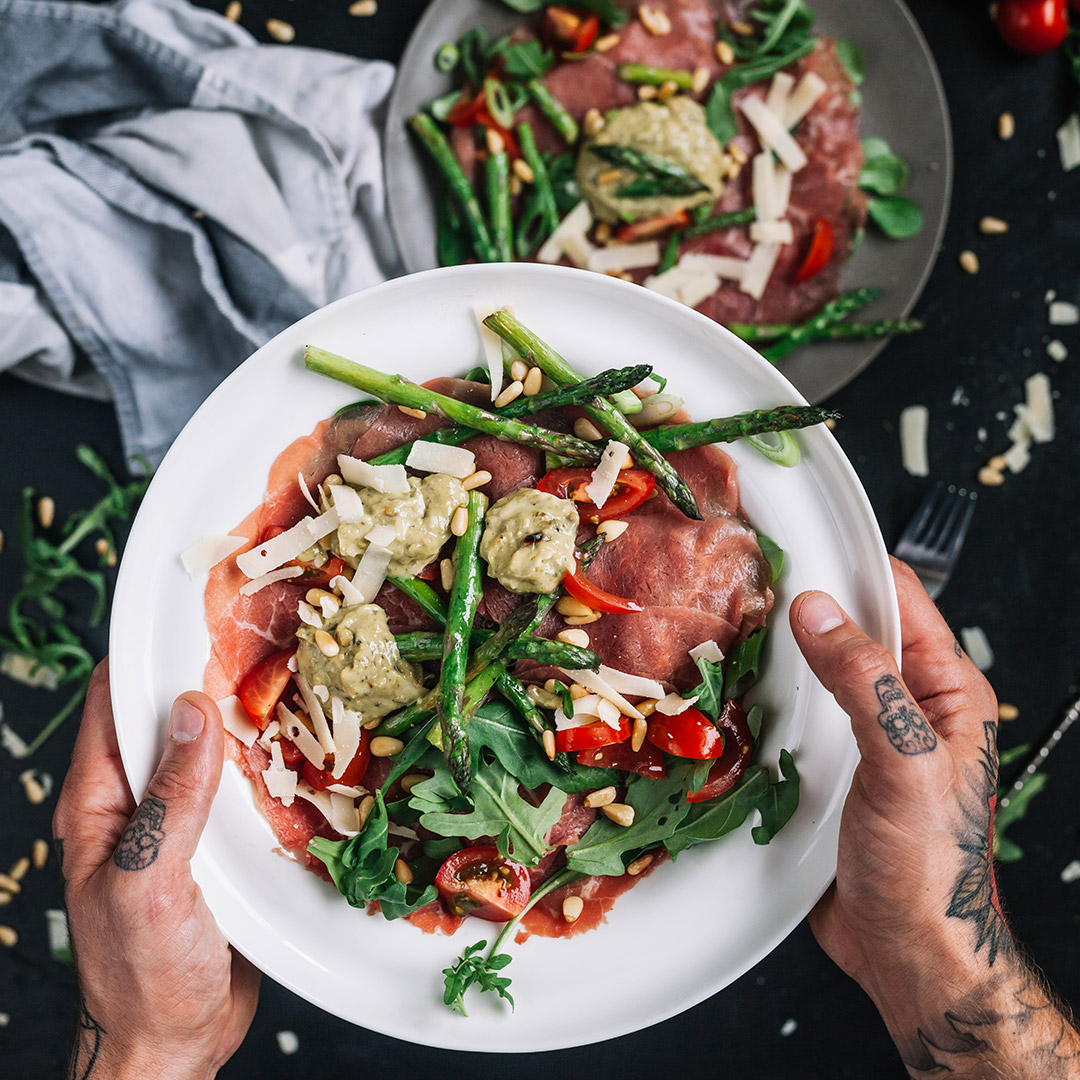 Carpaccio With Pesto Truffle Dressing
cherry tomatoes, roasted pine nuts and Parmesan cheese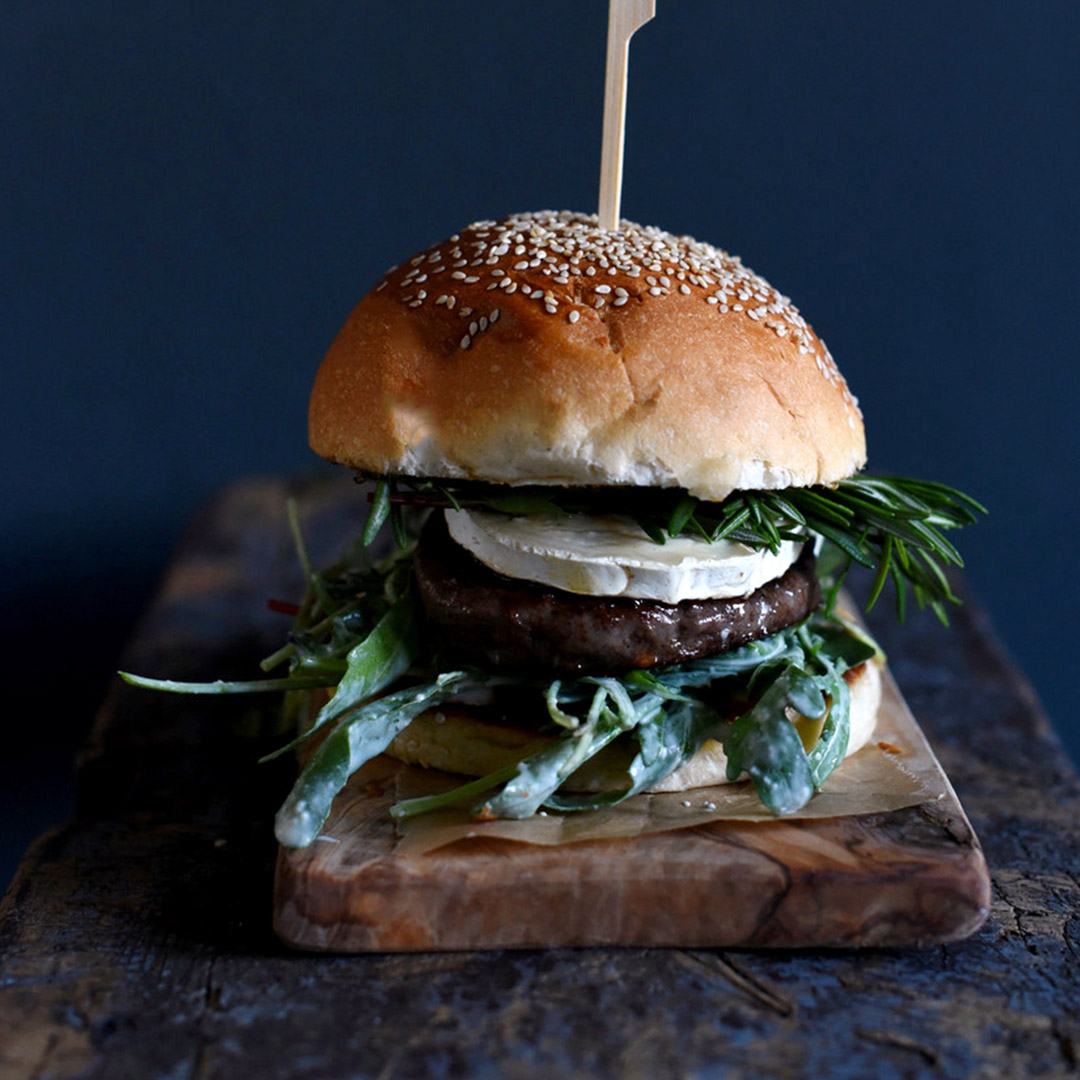 It's "Burger-Tuesday"!
with mild goat's cheese, honey and a touch of rosemary
Angus Burger with red/white Coleslaw
and lemon yoghurt mayonnaise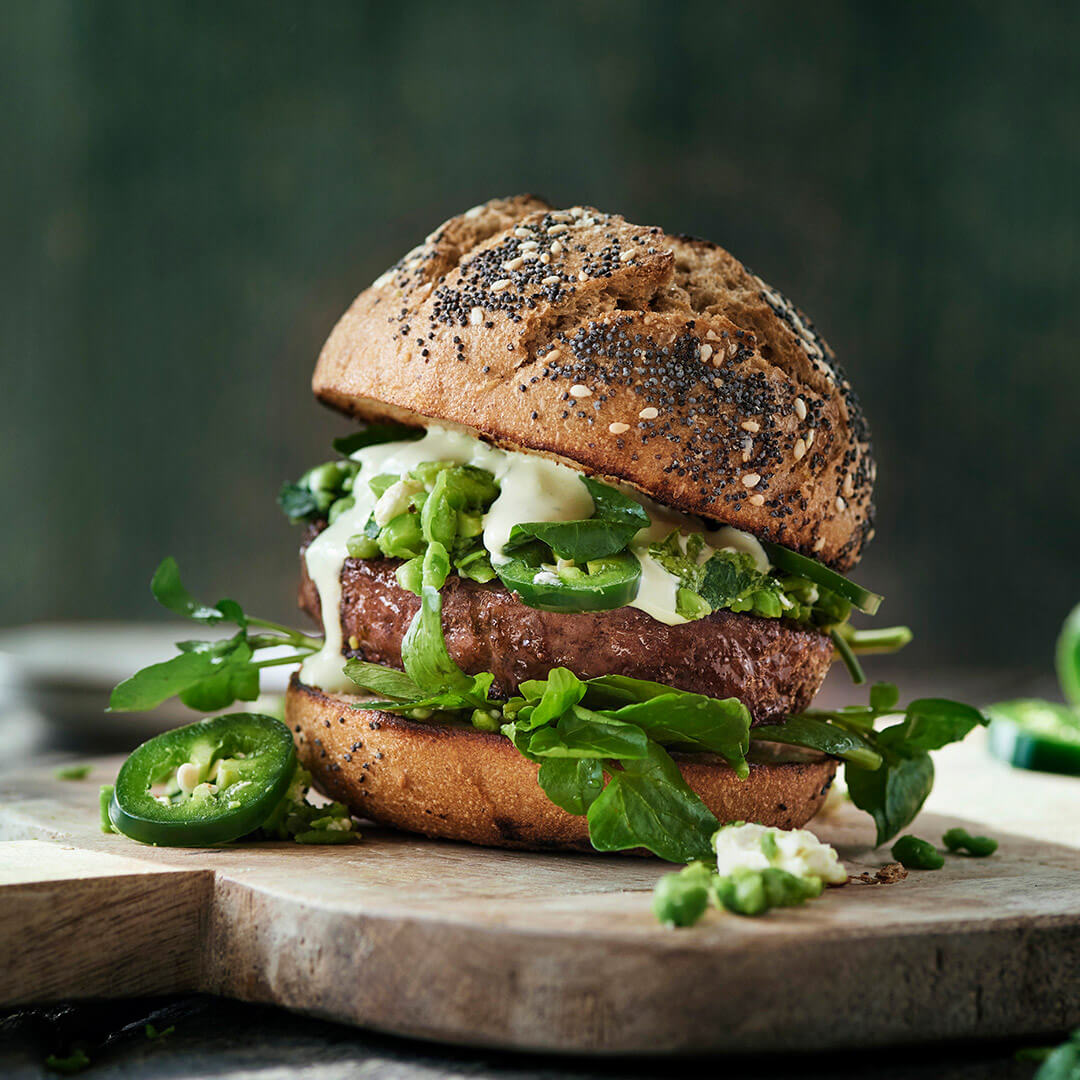 The Frozen Butcher Angus Burger
with green pea spread and jalapeño pepper sauce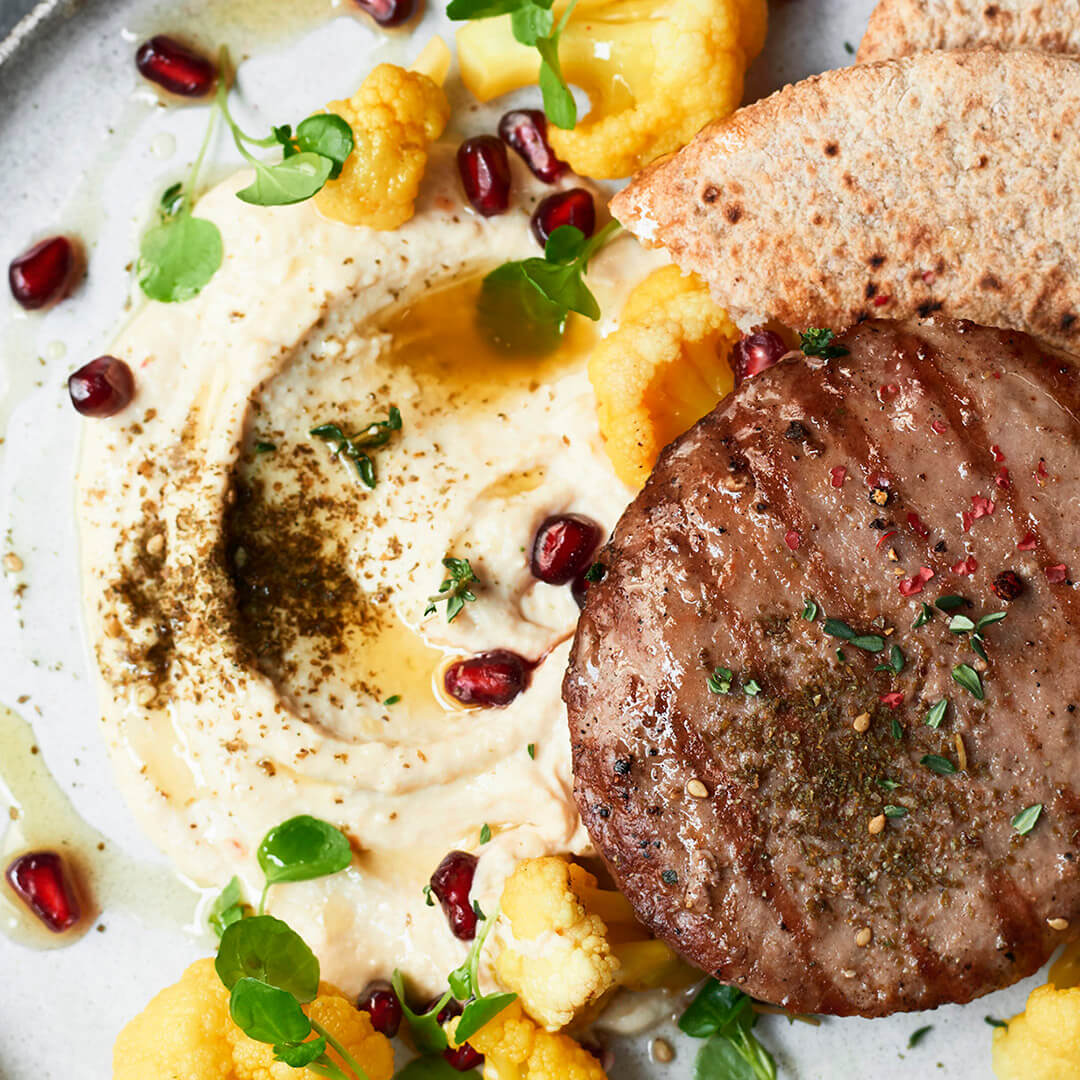 The Frozen Butcher Lamb Burger
with hummus, pickled cauliflower, pomegranate and Za'atar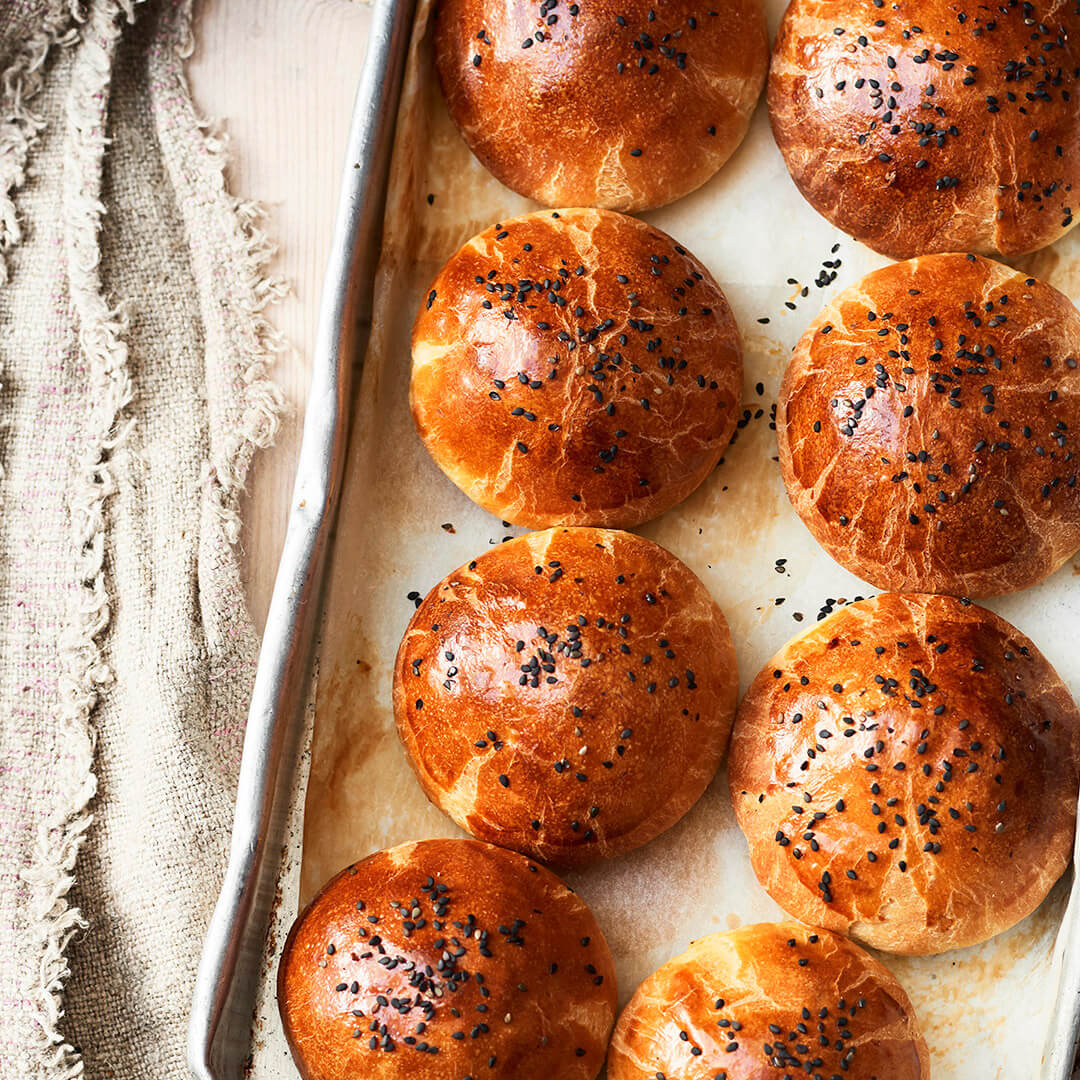 Basic Brioche burger buns
with black sesame seed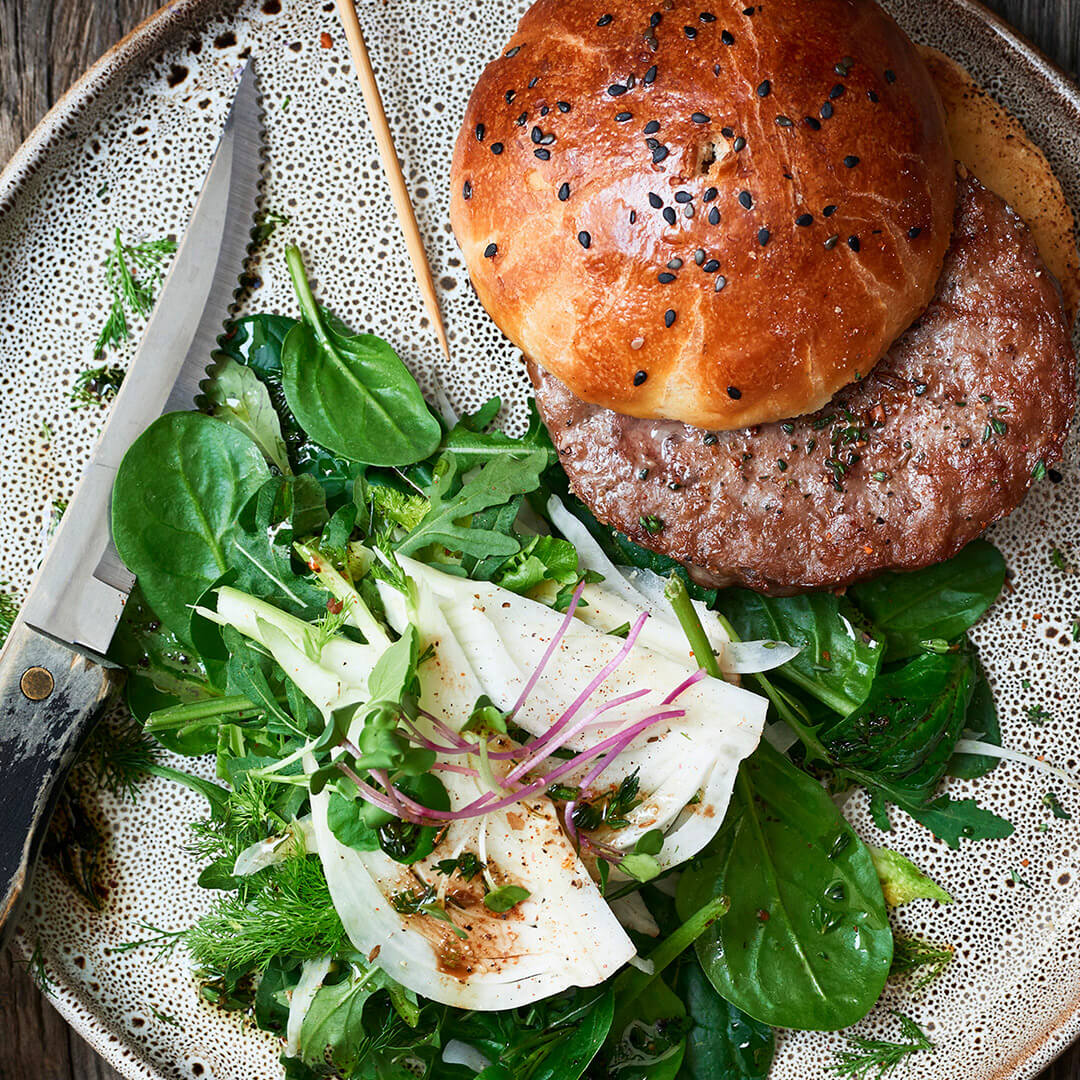 The Frozen Butcher US Beef Burger
with green spring salad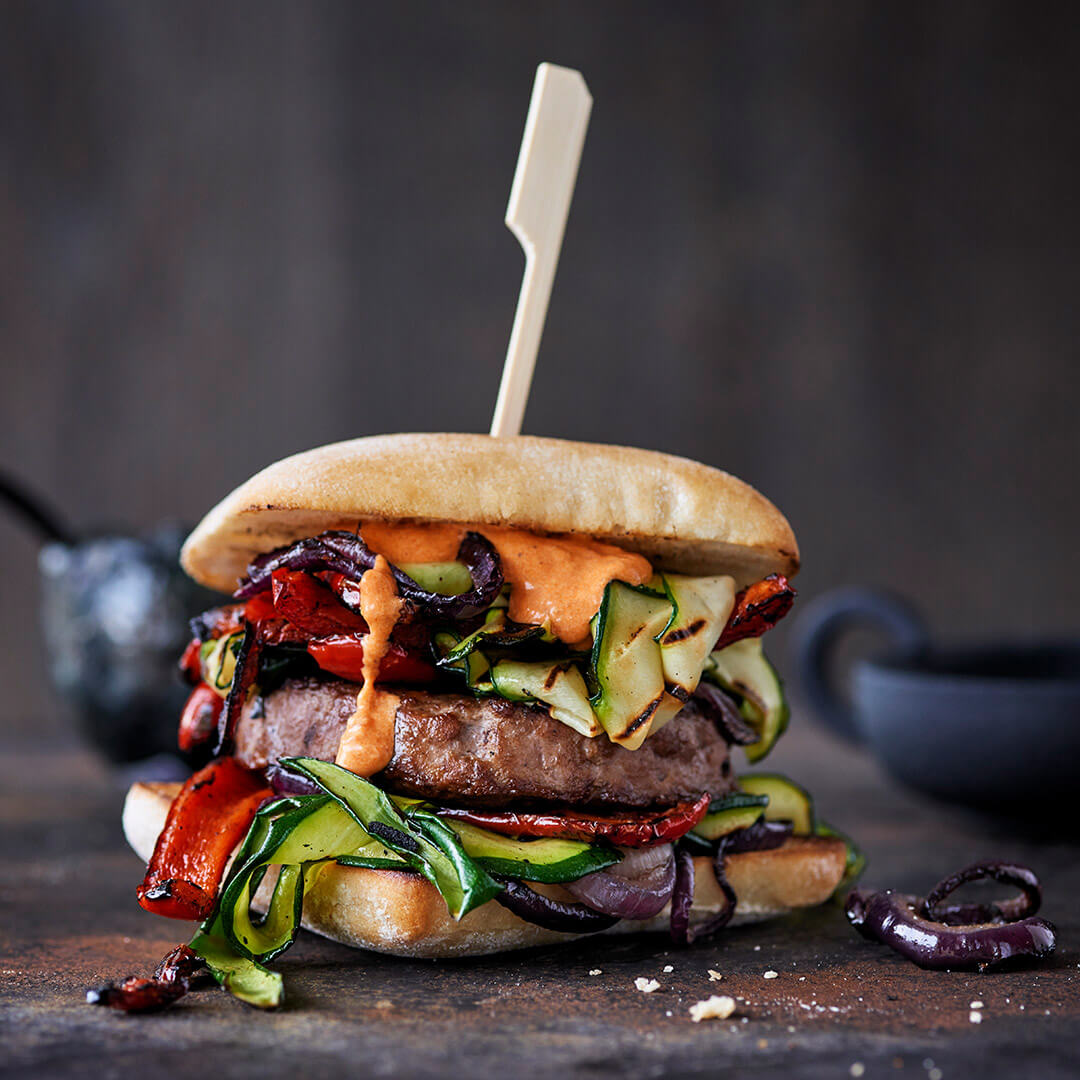 The Frozen Butcher Lamb Burgers
with grilled vegetables and harissa mayonnaise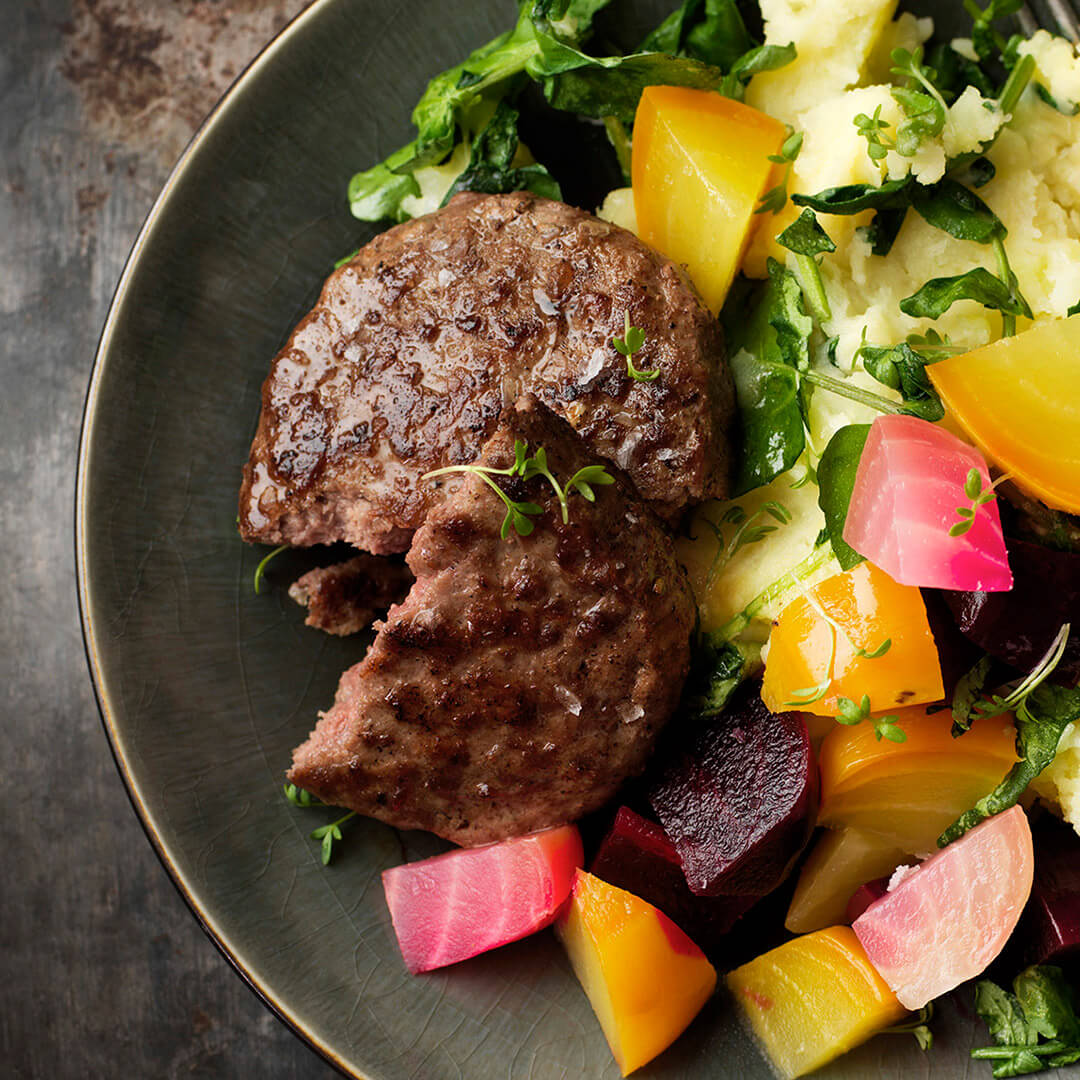 The Frozen Butcher Wagyu Burger
with watercress mash and coloured beets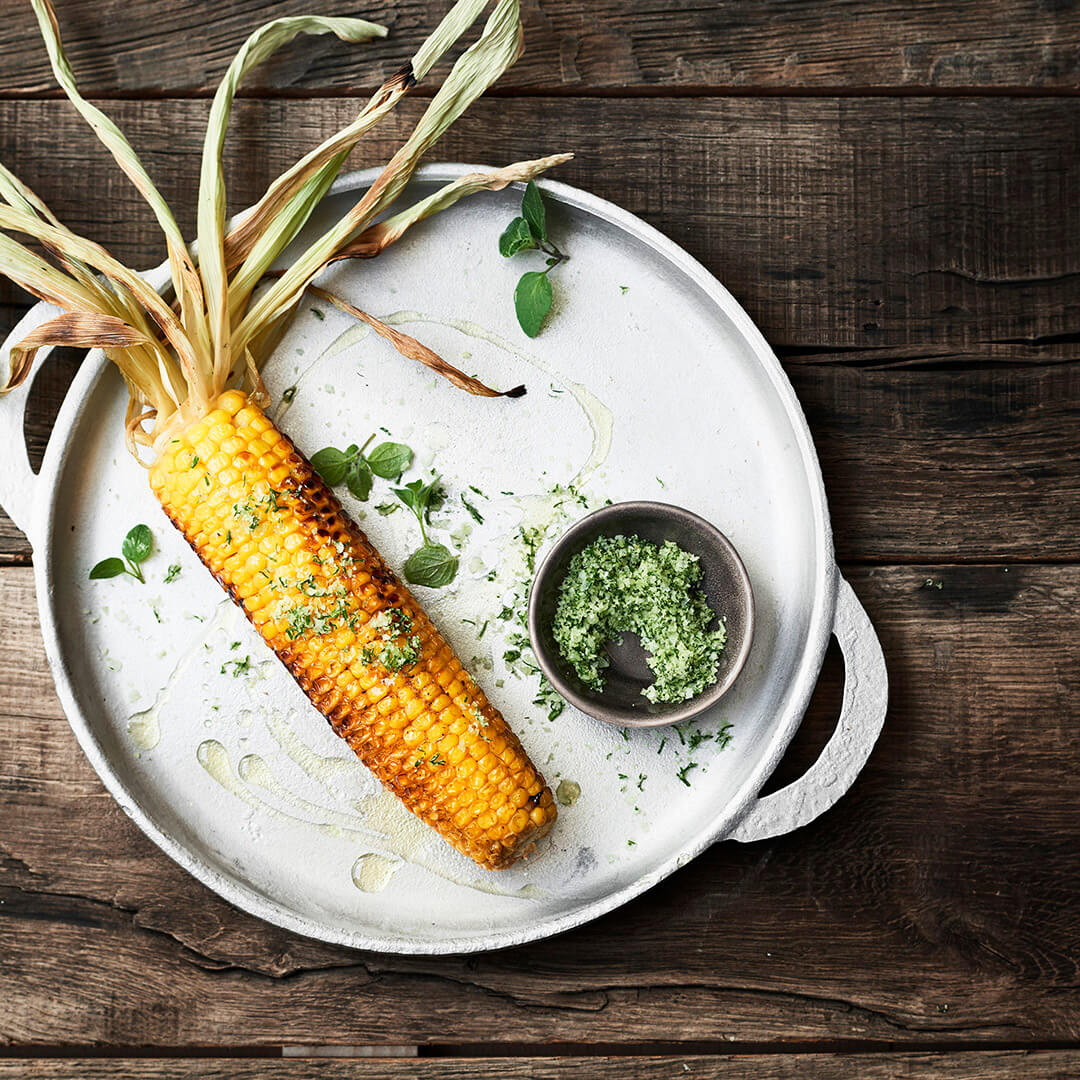 BBQ corn
with Mediterranean herb salt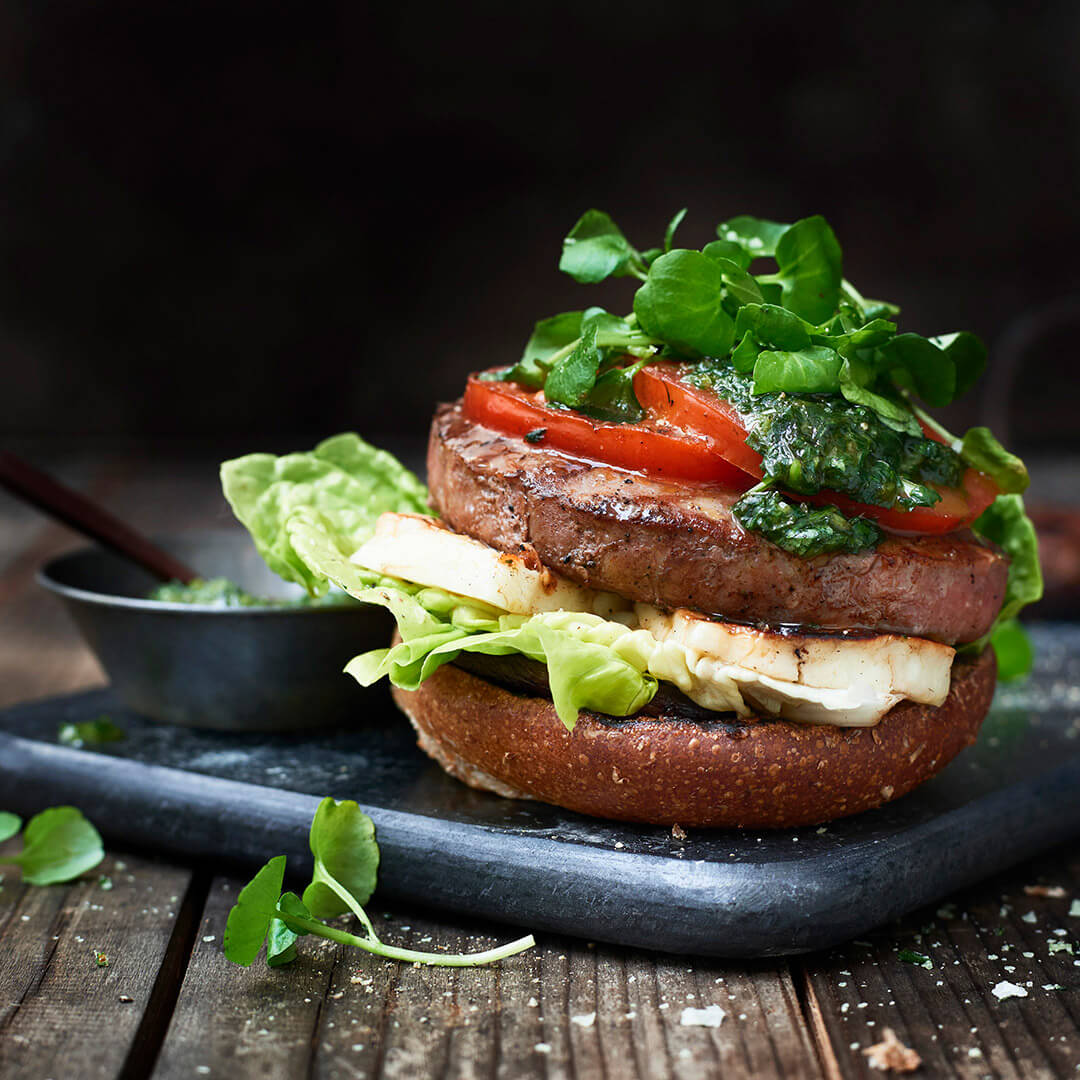 The Frozen Butcher Lamb Burger
with halloumi and watercress-pesto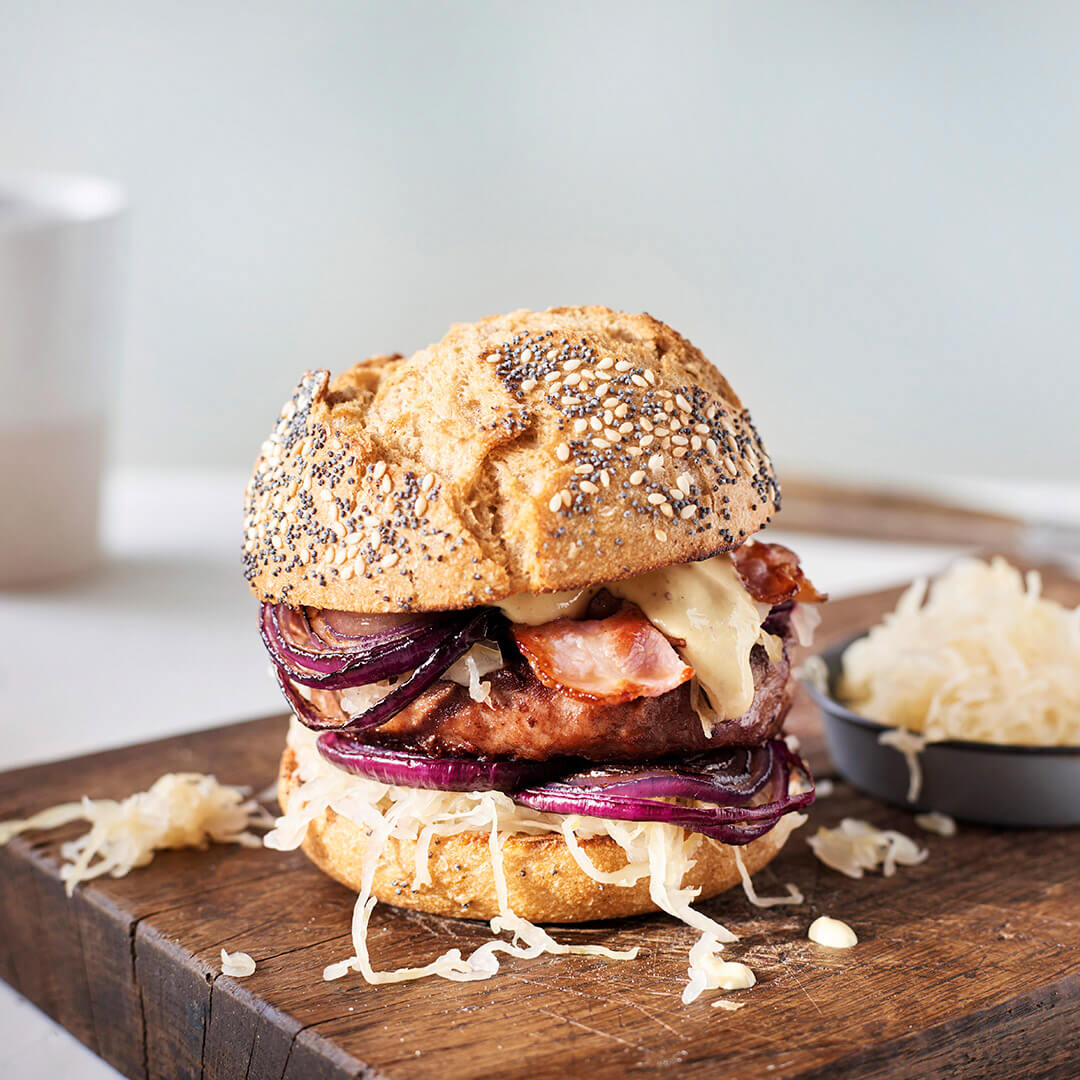 Sauerkraut Iberico burger
with mustard mayonnaise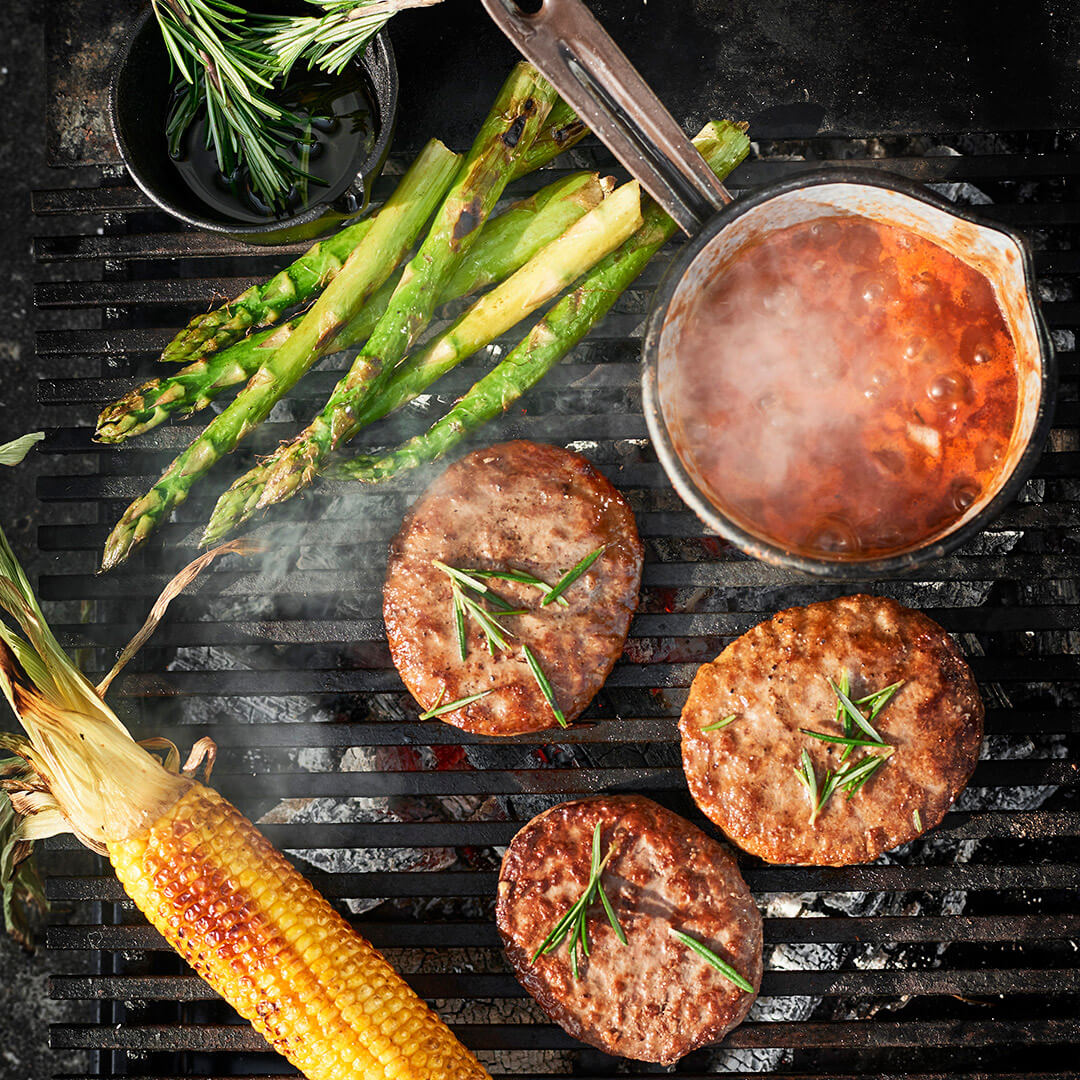 BBQ rosemary Iberico Burgers
hot with salsa, asparagus and corn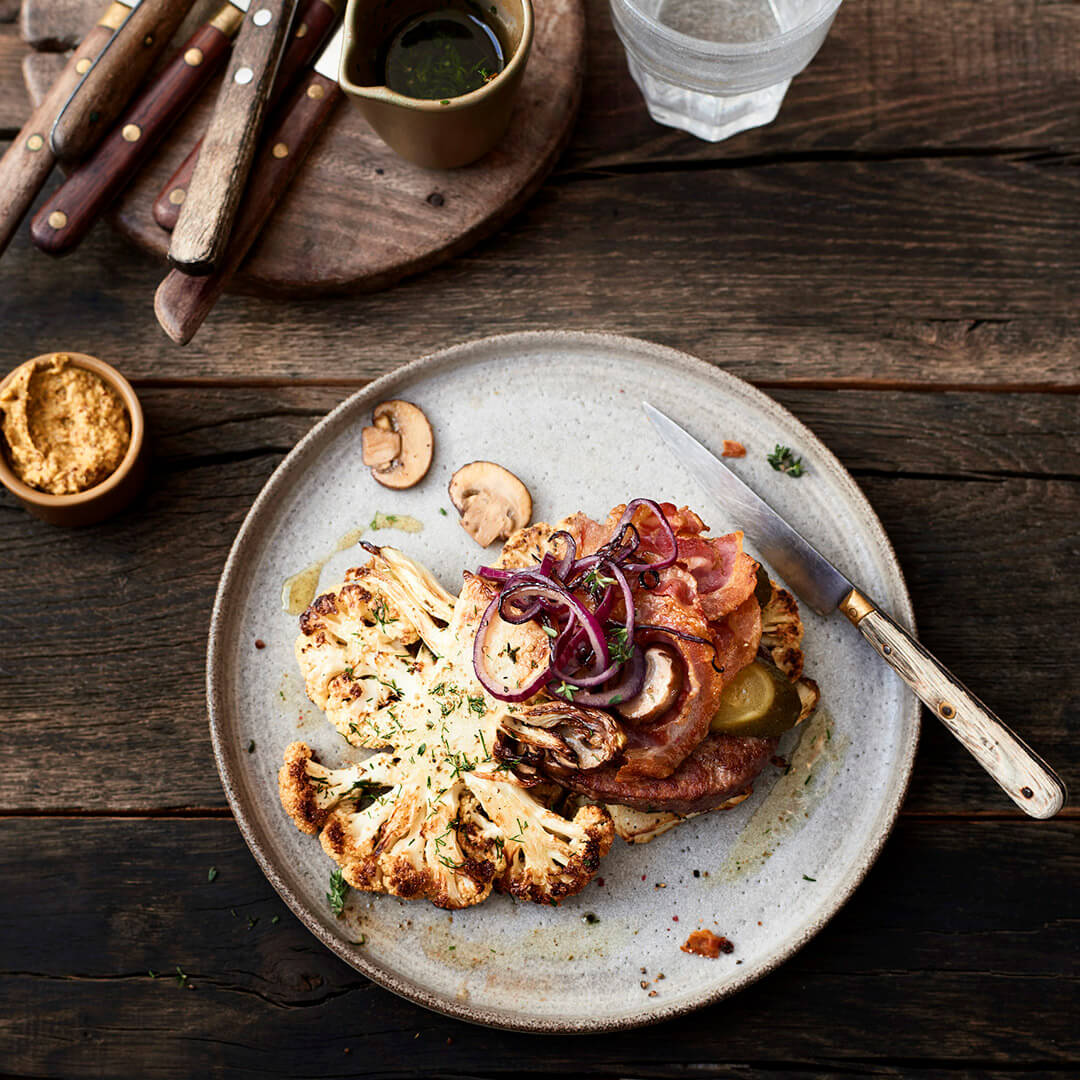 Lamb Burger on 'cauliflower steaks'
with red onion, mushrooms and pancetta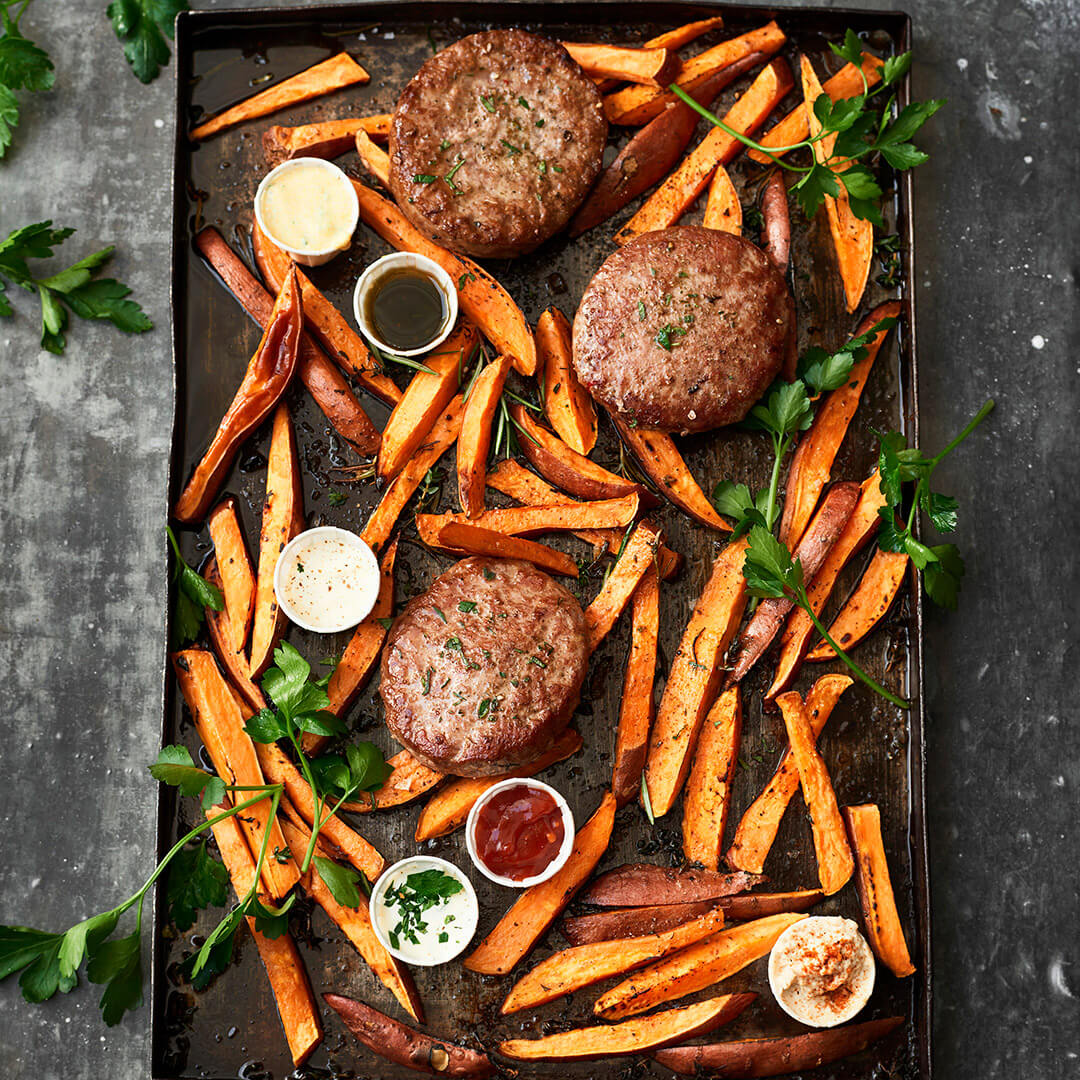 Oven roasted sweet potato fries
and The Frozen Butcher US Beef Burgers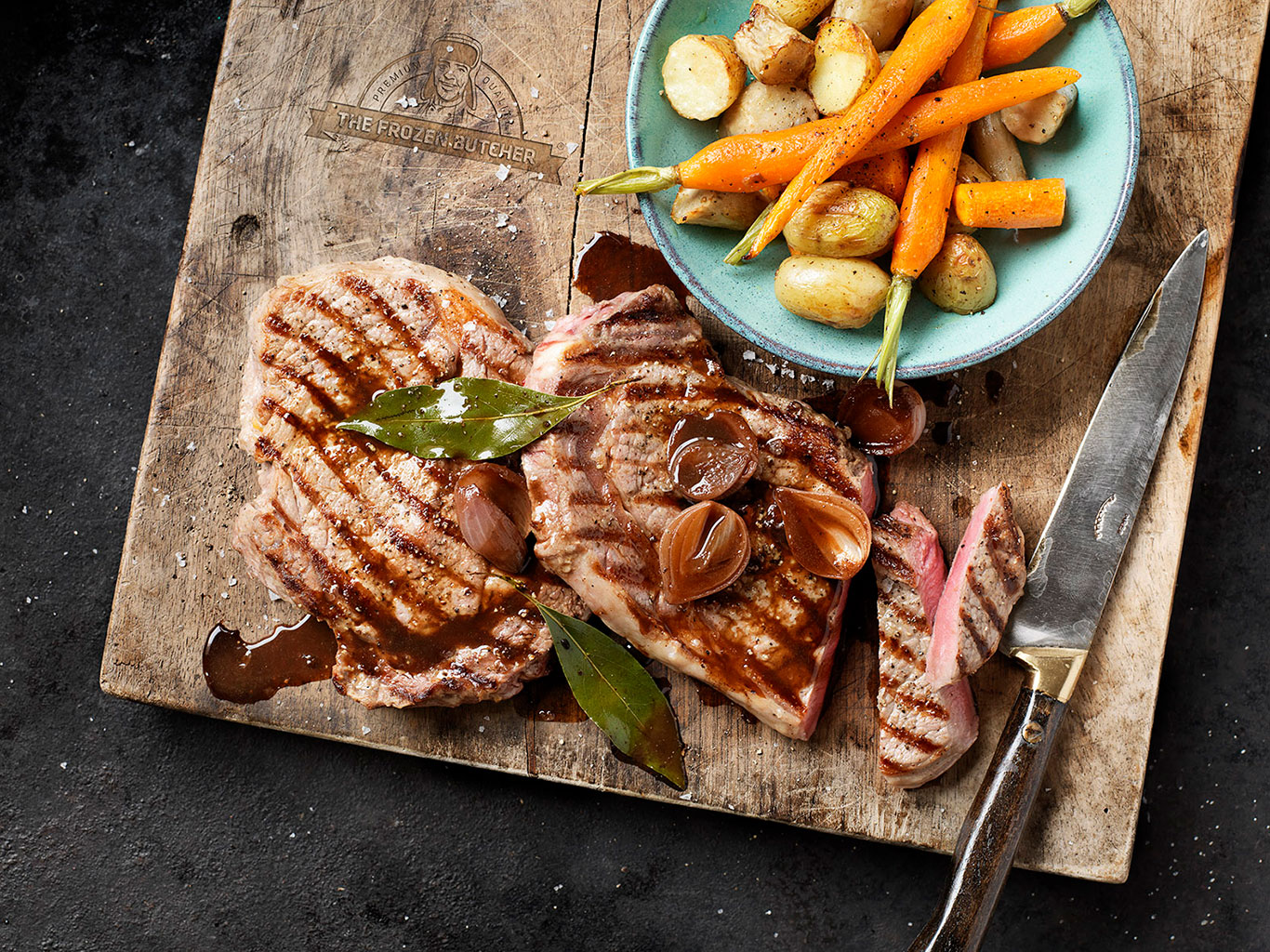 Ranch Ribeye Steak
Pan-fried ribeye steak with stewed shallots, roasted baby potatoes, Jerusalem artichokes, carrots and oxtail sauce with fresh bay leaves.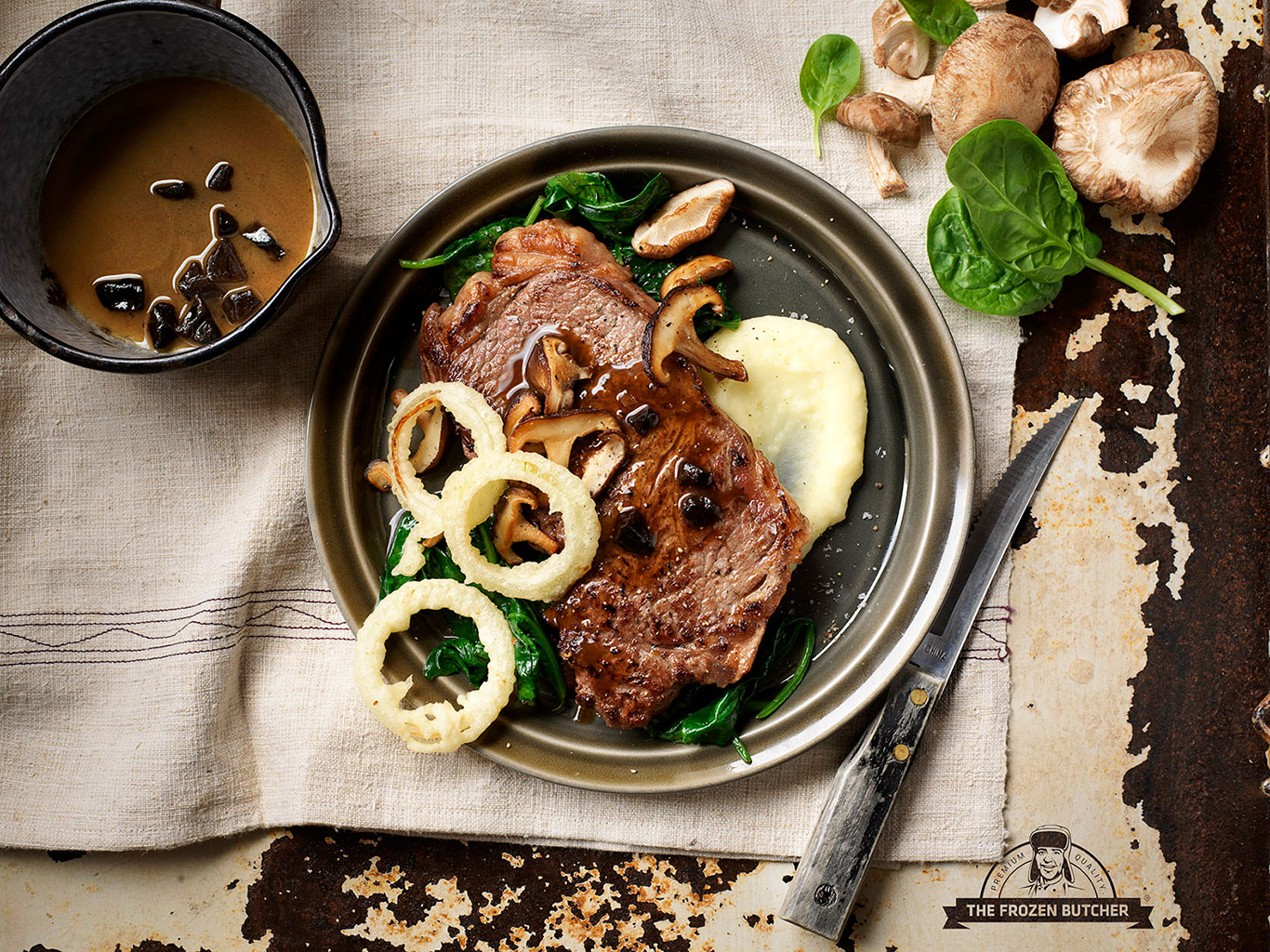 Sizzling Striploin Steak
Pan-fried entrecote with potato mousseline, spinach, shiitake mushrooms, fried onion rings and fermented garlic.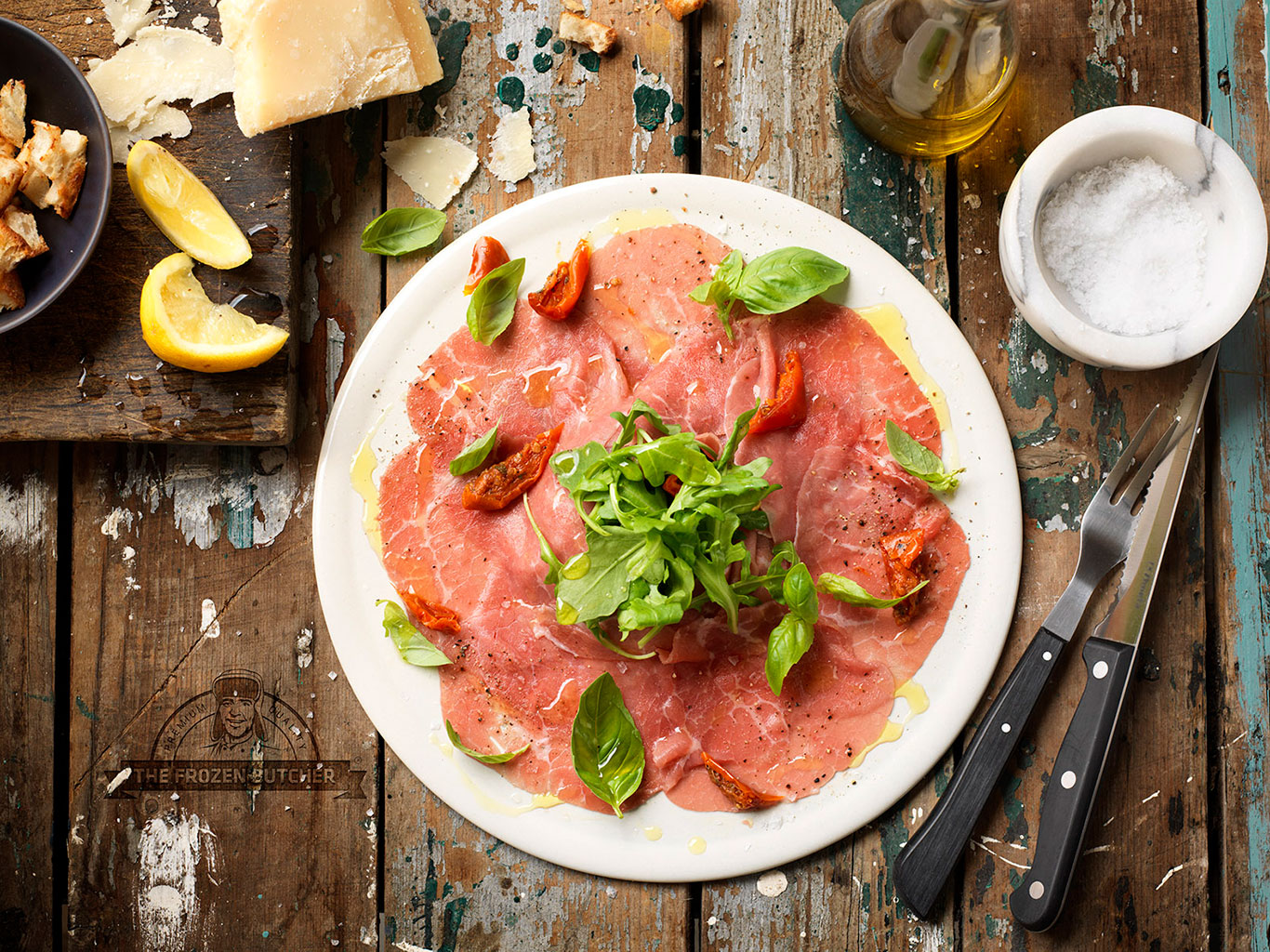 Clashing Carpaccio
Carpaccio with lemon, rocket, sun-dried tomato, extra virgin olive oil, fresh basil and flaked Parmesan.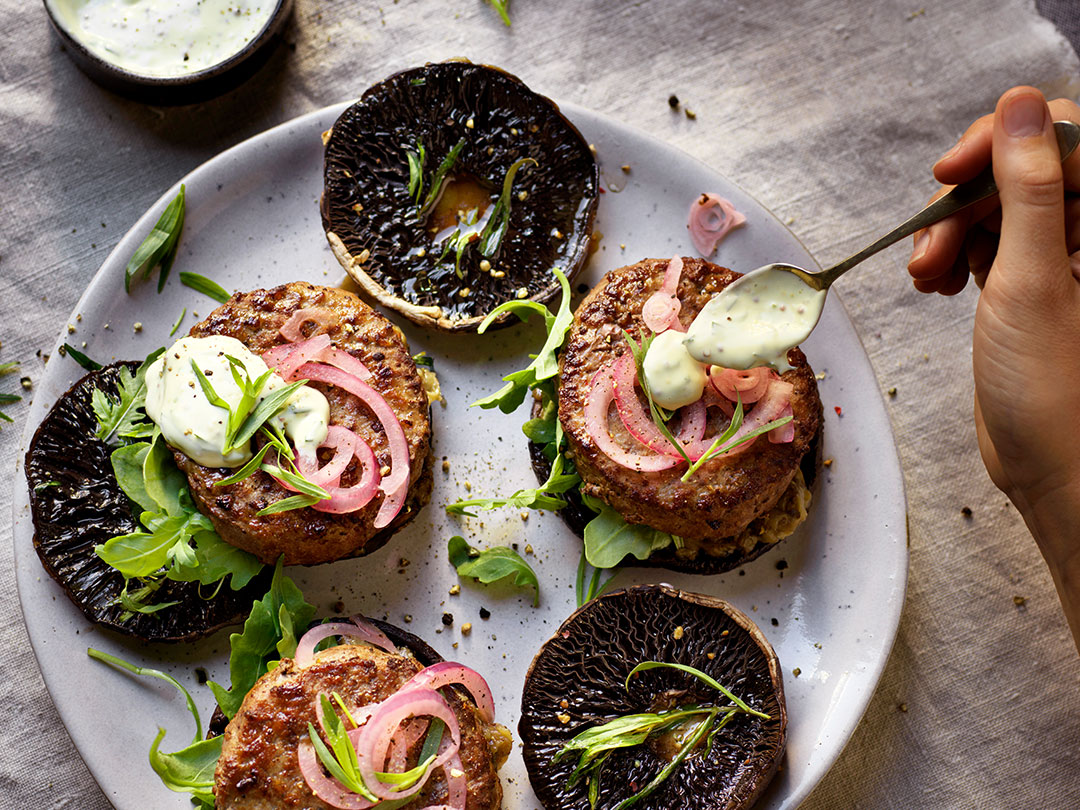 Portobello Lamb burger with babaganoush
tarragon and tomato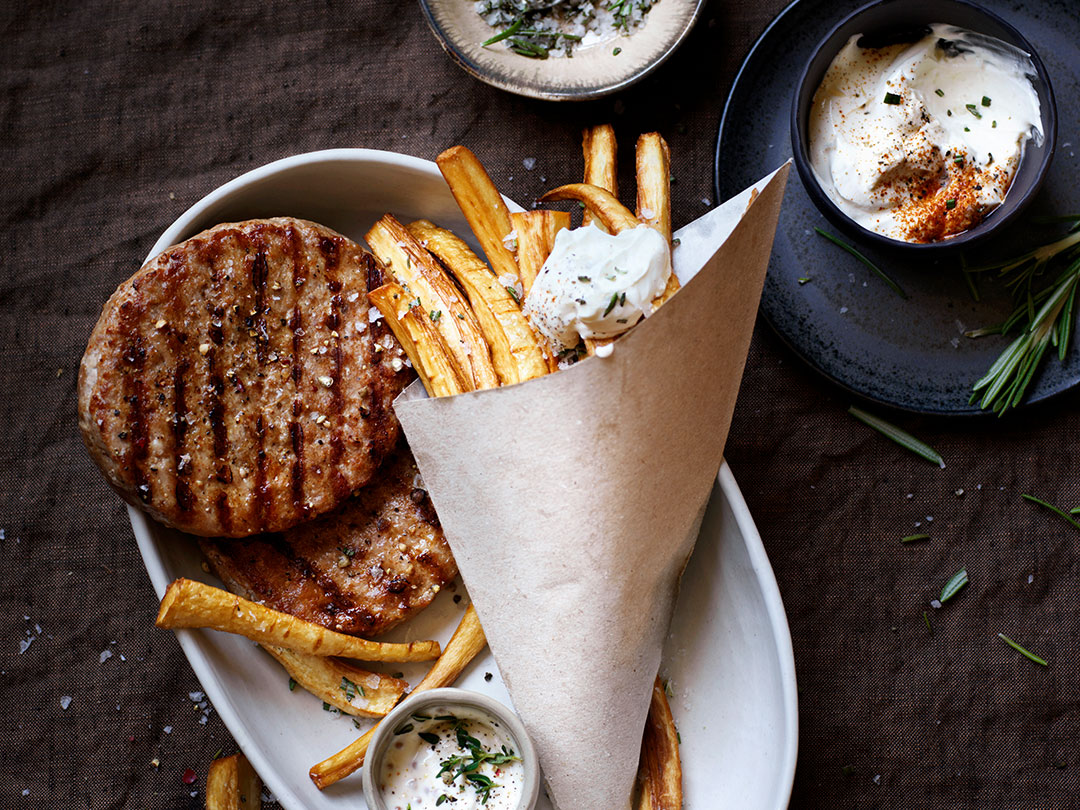 Iberico Burgers and parsnips fries with rosemary salt
mustard mayonnaise and chili creme fraiche dip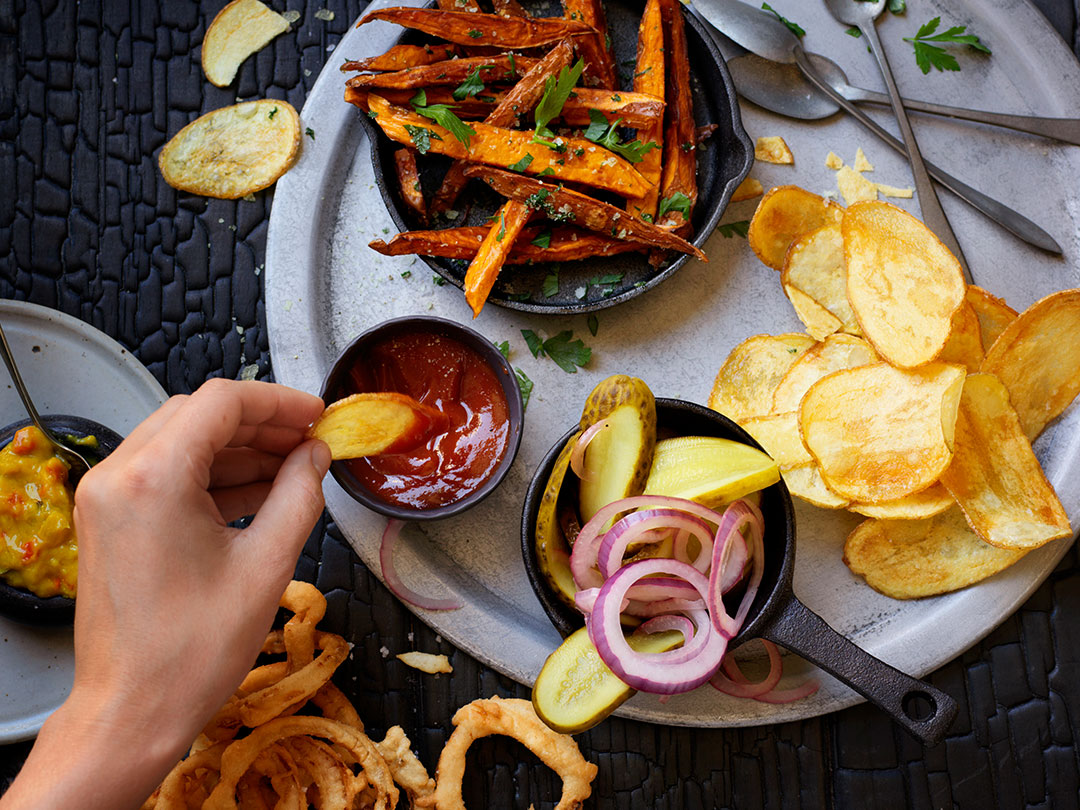 Deep fried onions
with sweet potato fries on the side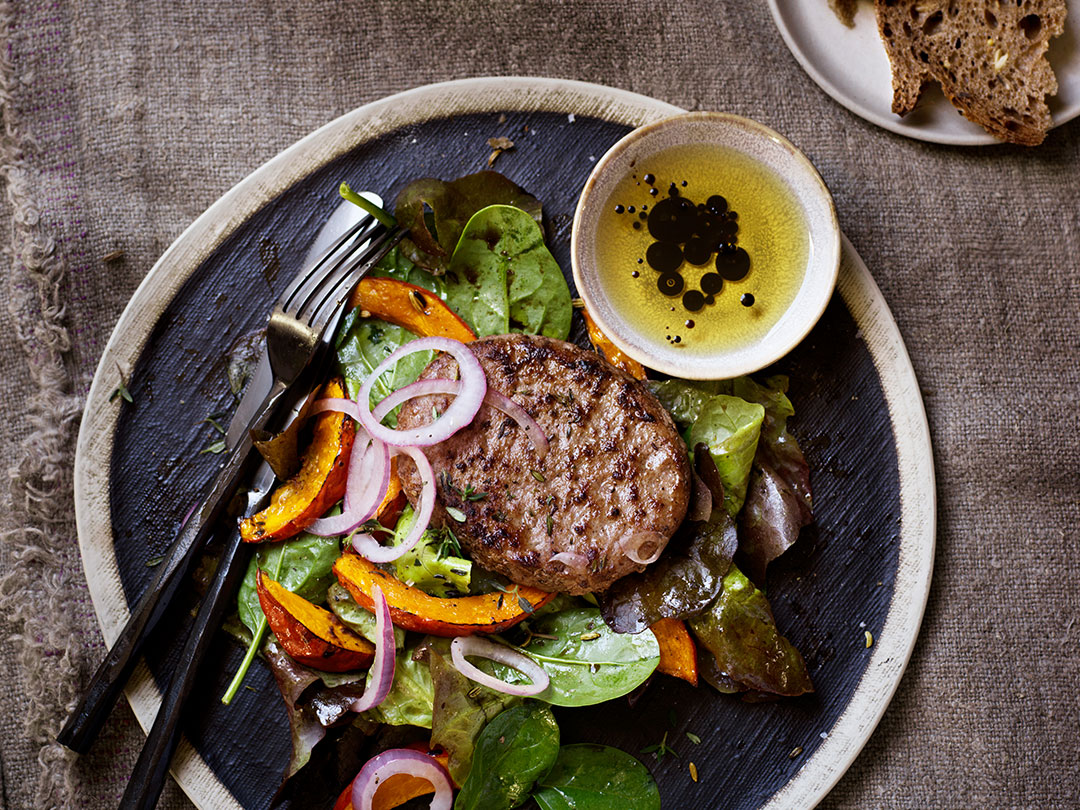 Winter burger dinner salad
With roasted pumpkin and pickled red onion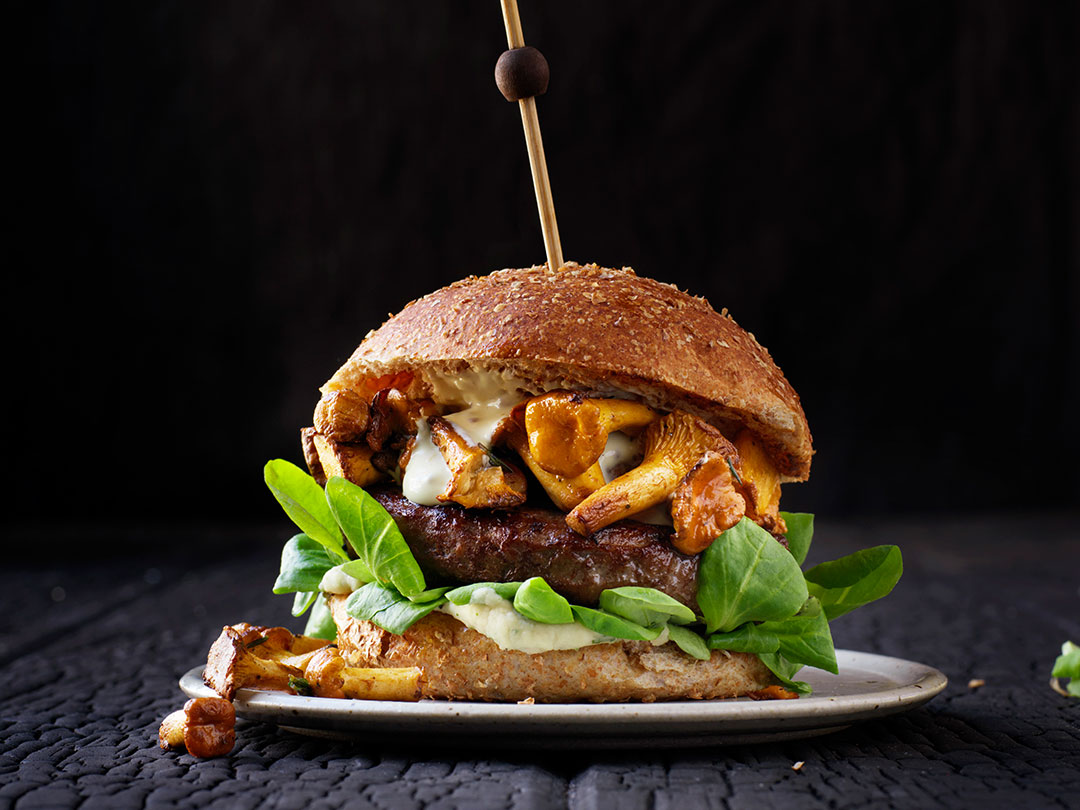 USA Burger with chanterelles
white bean hummus, lamb's lettuce and truffle mayonnaise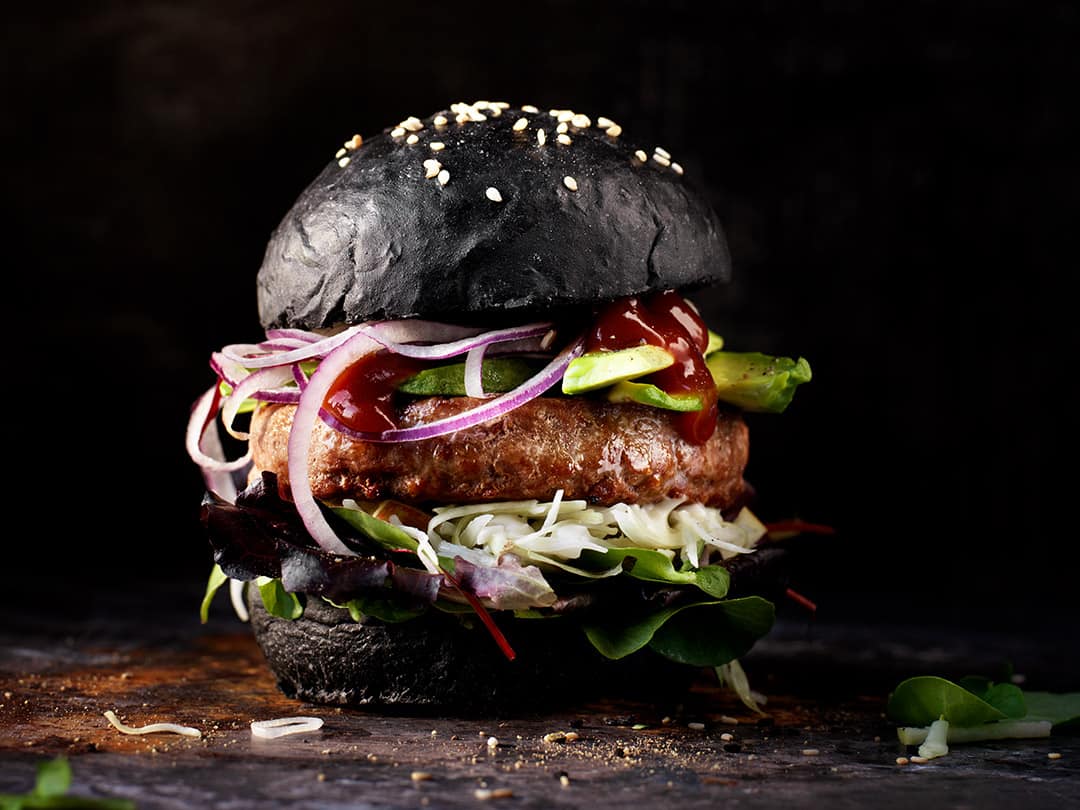 Iberico Charcoal burger
with coleslaw and avocado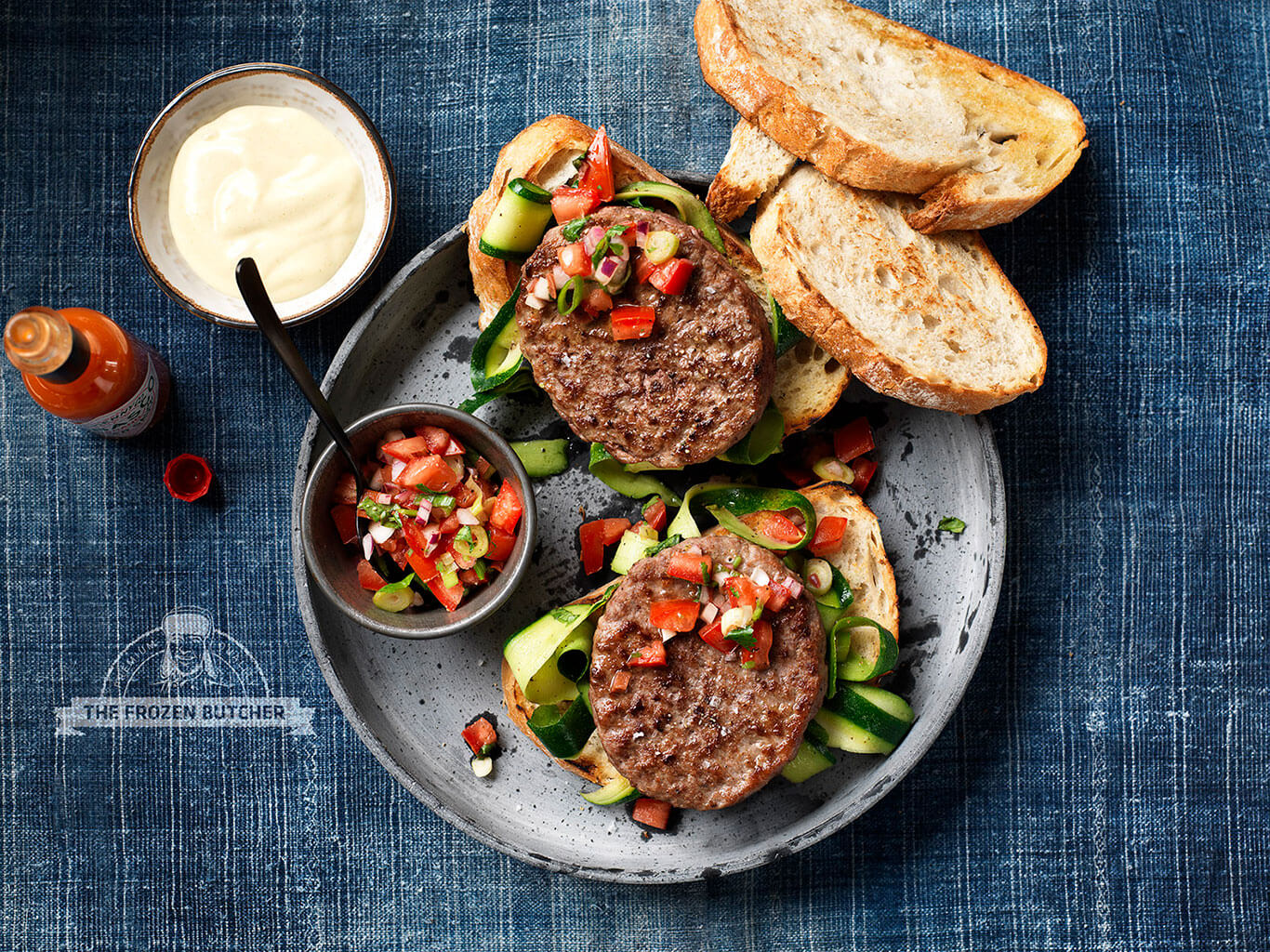 Colorful Beef Burger
Grilled Beef Burger with thick slices of rustic sourdough, tomato salsa, whole-grain mustard, mayonnaise and zucchini.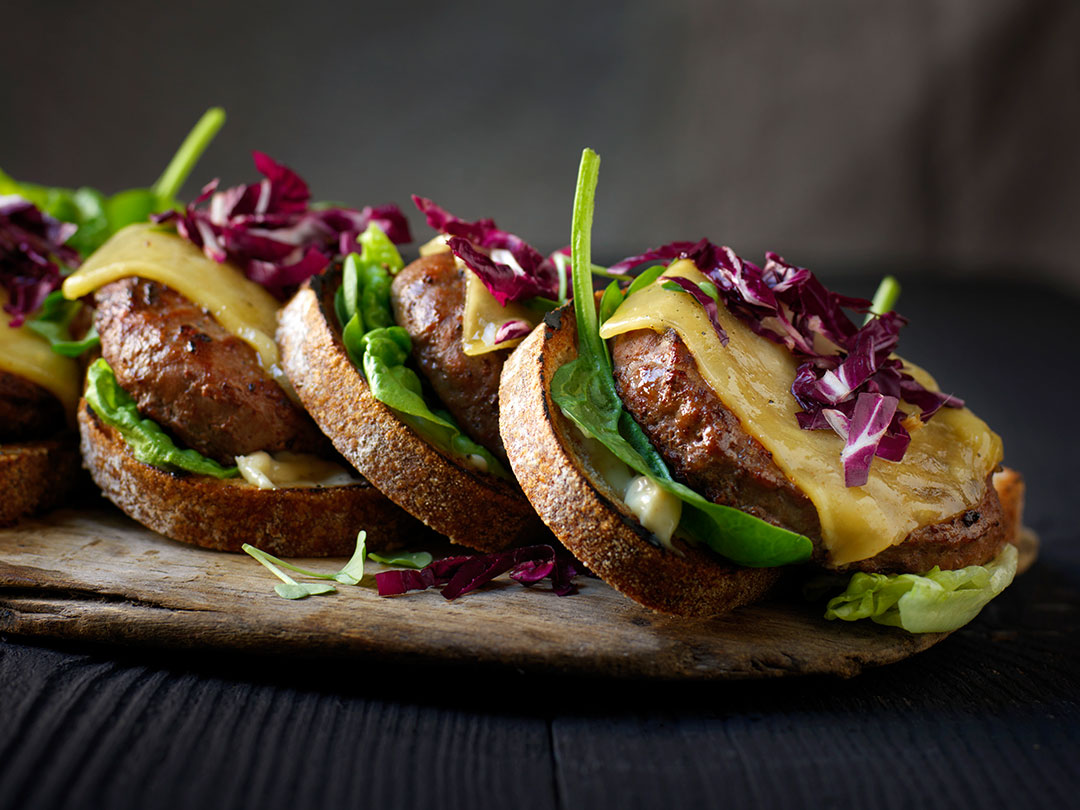 Simple Angus Burger sandwiches
With mixed lettuce, smoked cheddar and mayonnaise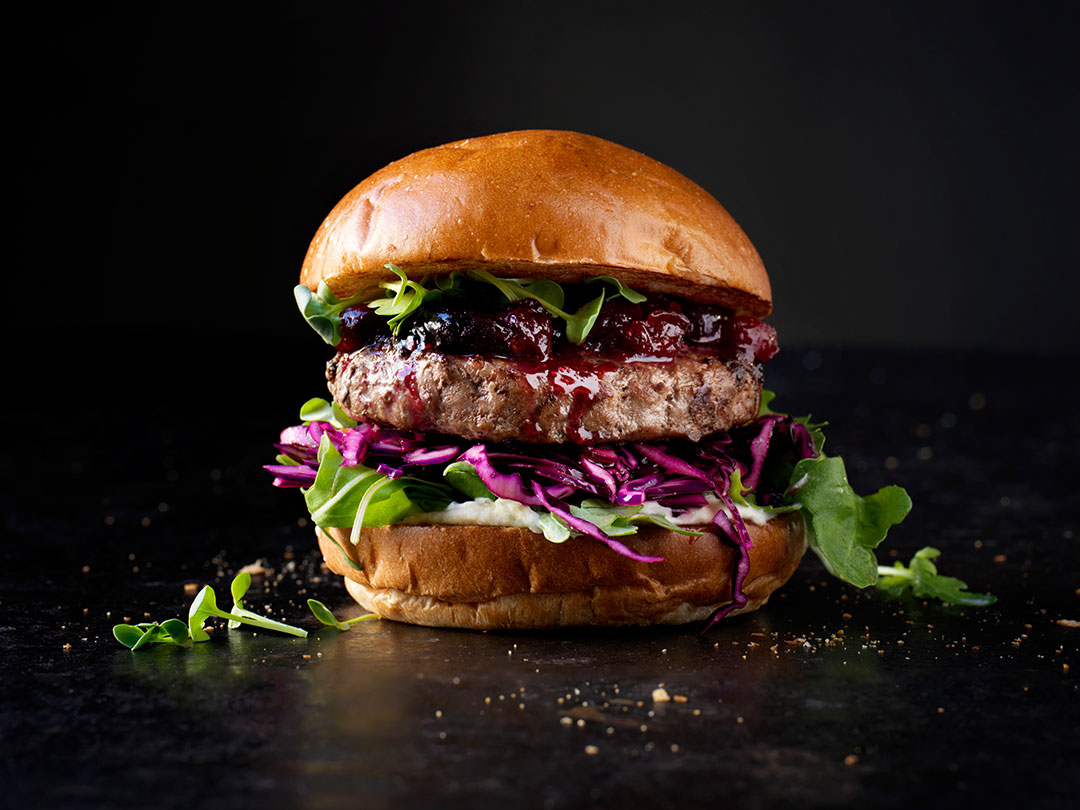 Christmas Venison burgers
with cranberry compote, red cabbage 'slaw' and horseradish mayonnaise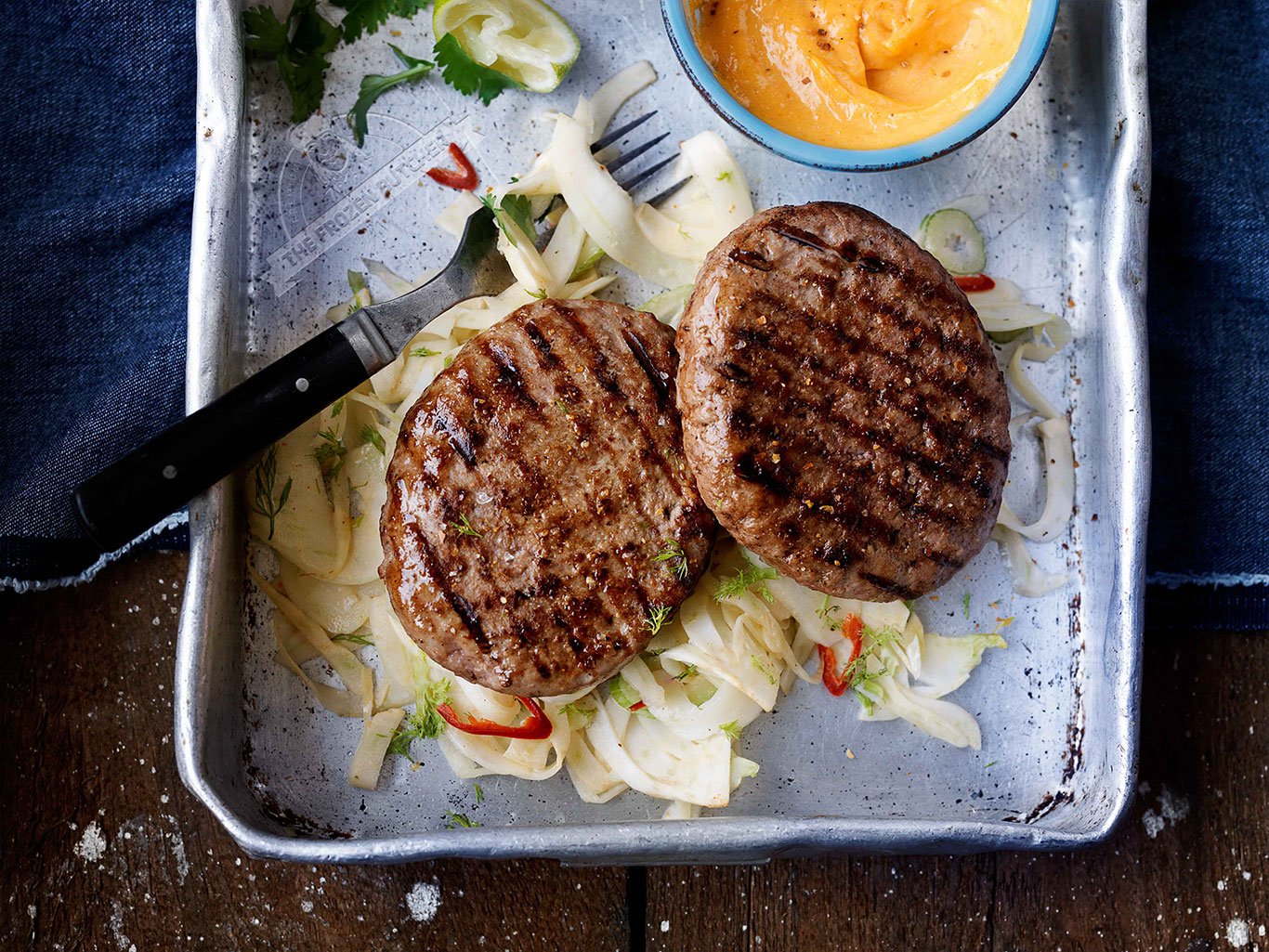 Angry Angus Burger
Angus hamburger met venkelsalade, dragon en Thaise curry mayonaise.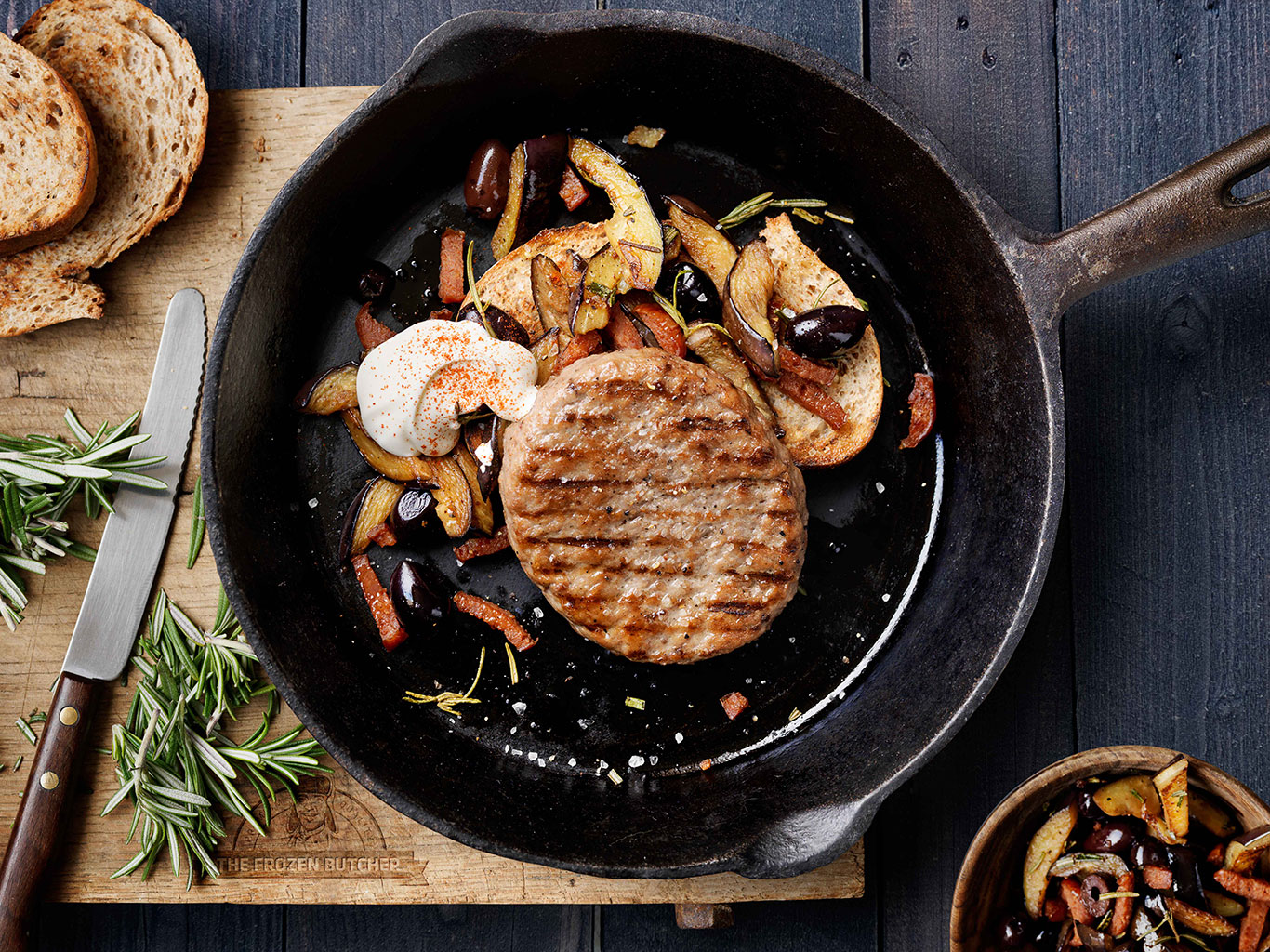 Farmer's Lamb Burger
Lamb burger with braised eggplant, olives and chorizo.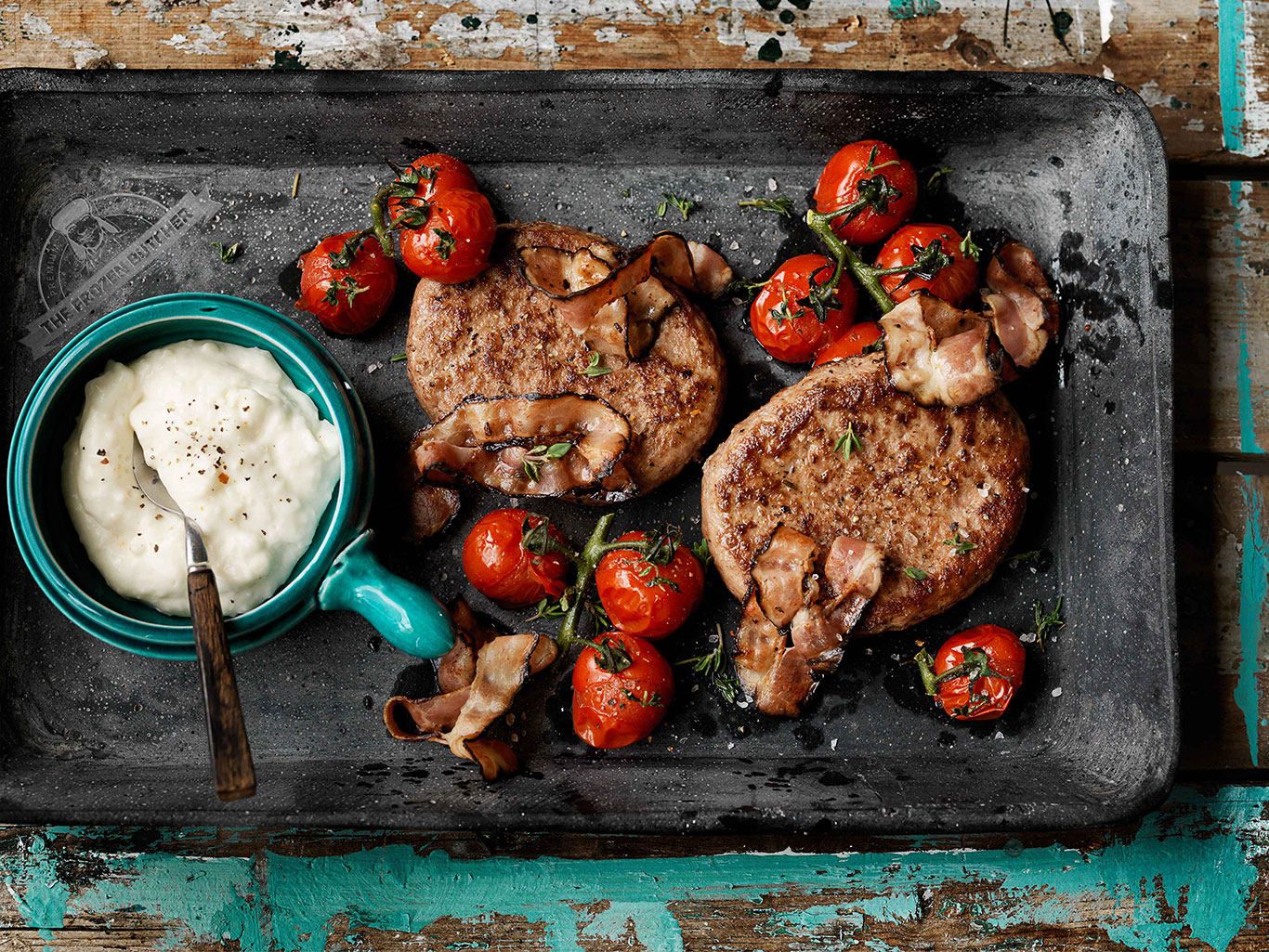 Flamenco Iberico Burger
Pan-fried Iberico hamburger with roasted cherry tomatoes, grilled bacon and aioli.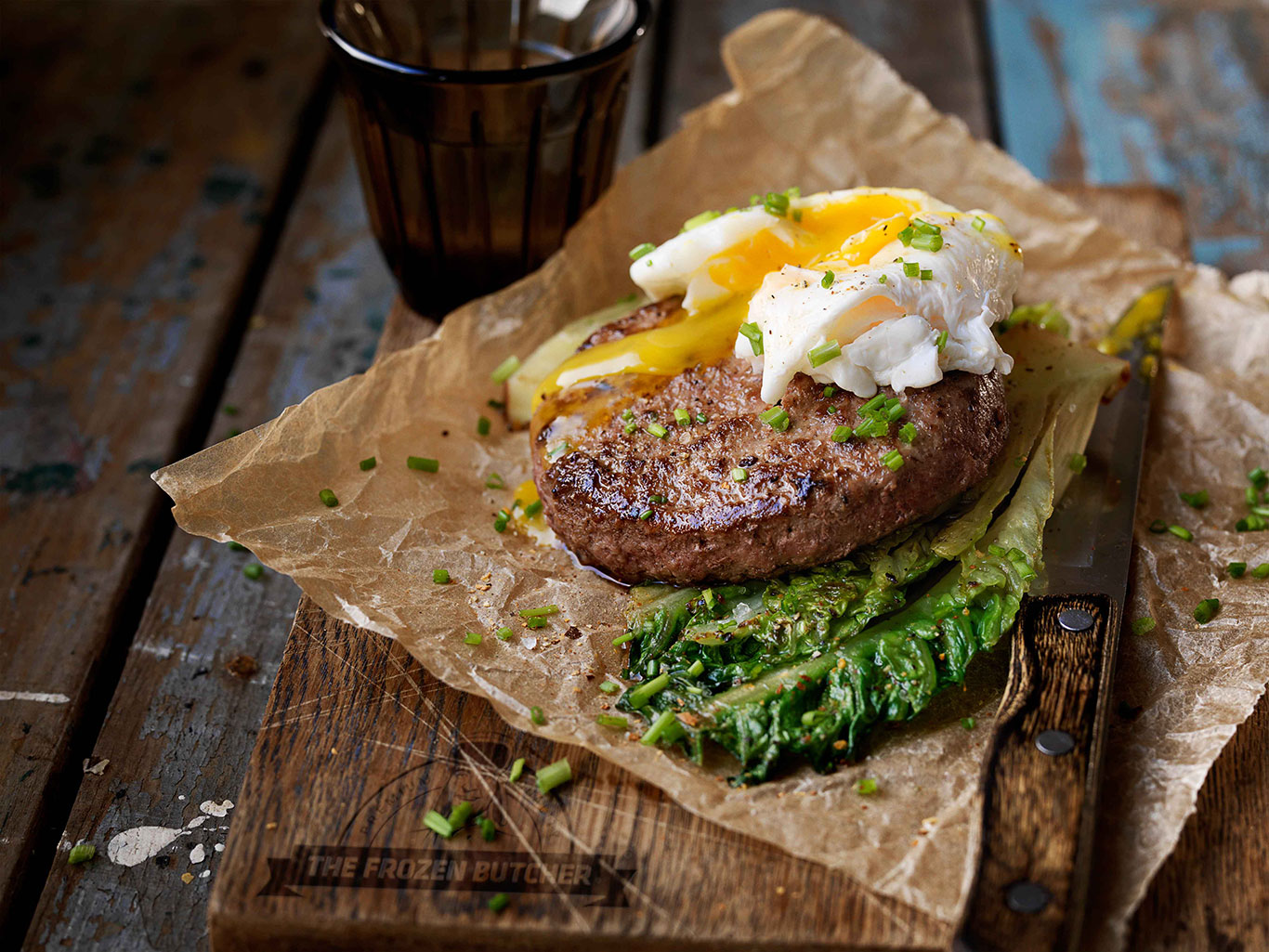 Natural Organic Burger
Organic beef burger with poached egg, romaine lettuce and chives.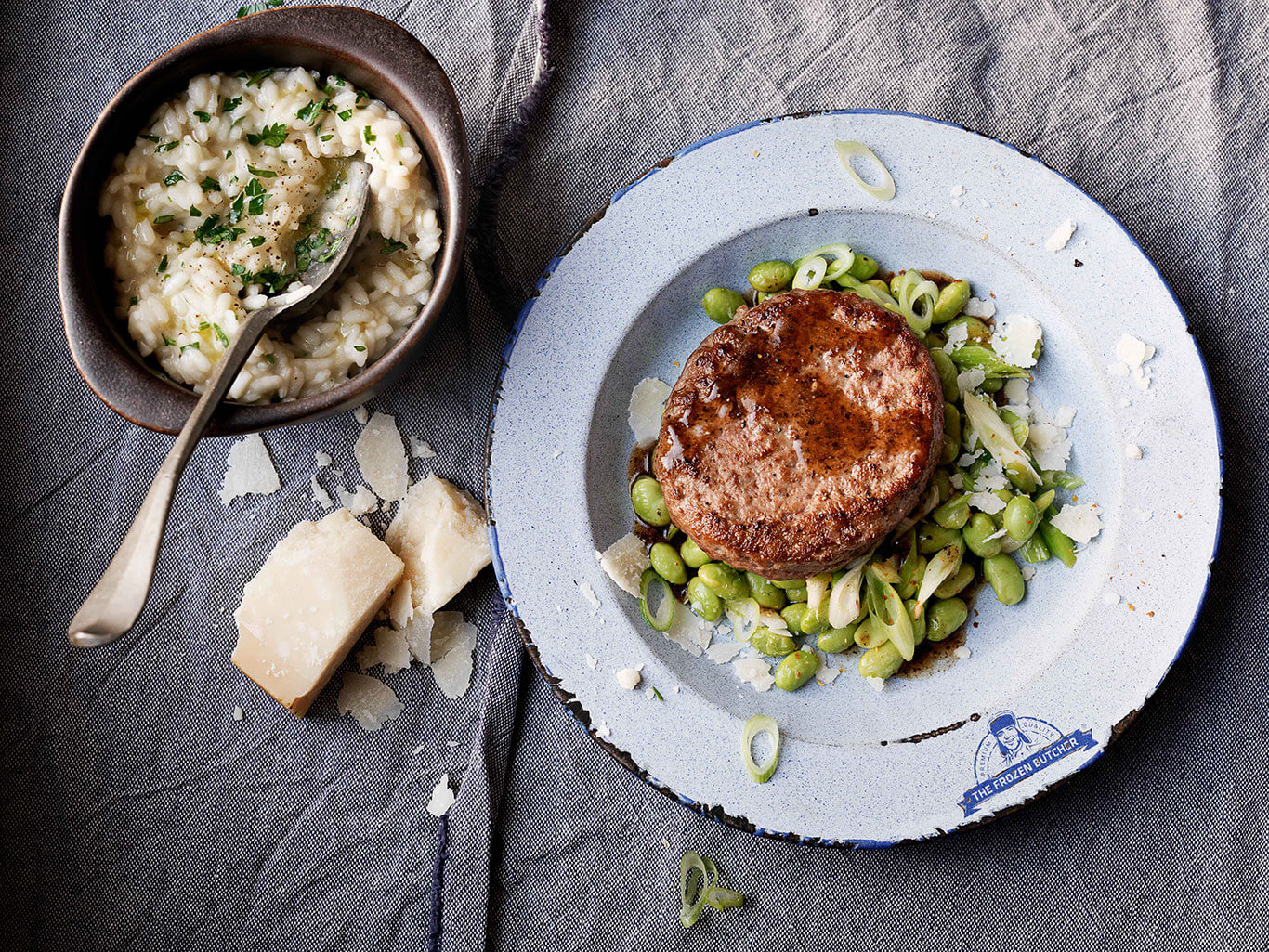 Beany Beef Burger
US beef burger with sweet beans, spring onions, truffle juice and grated parmesan.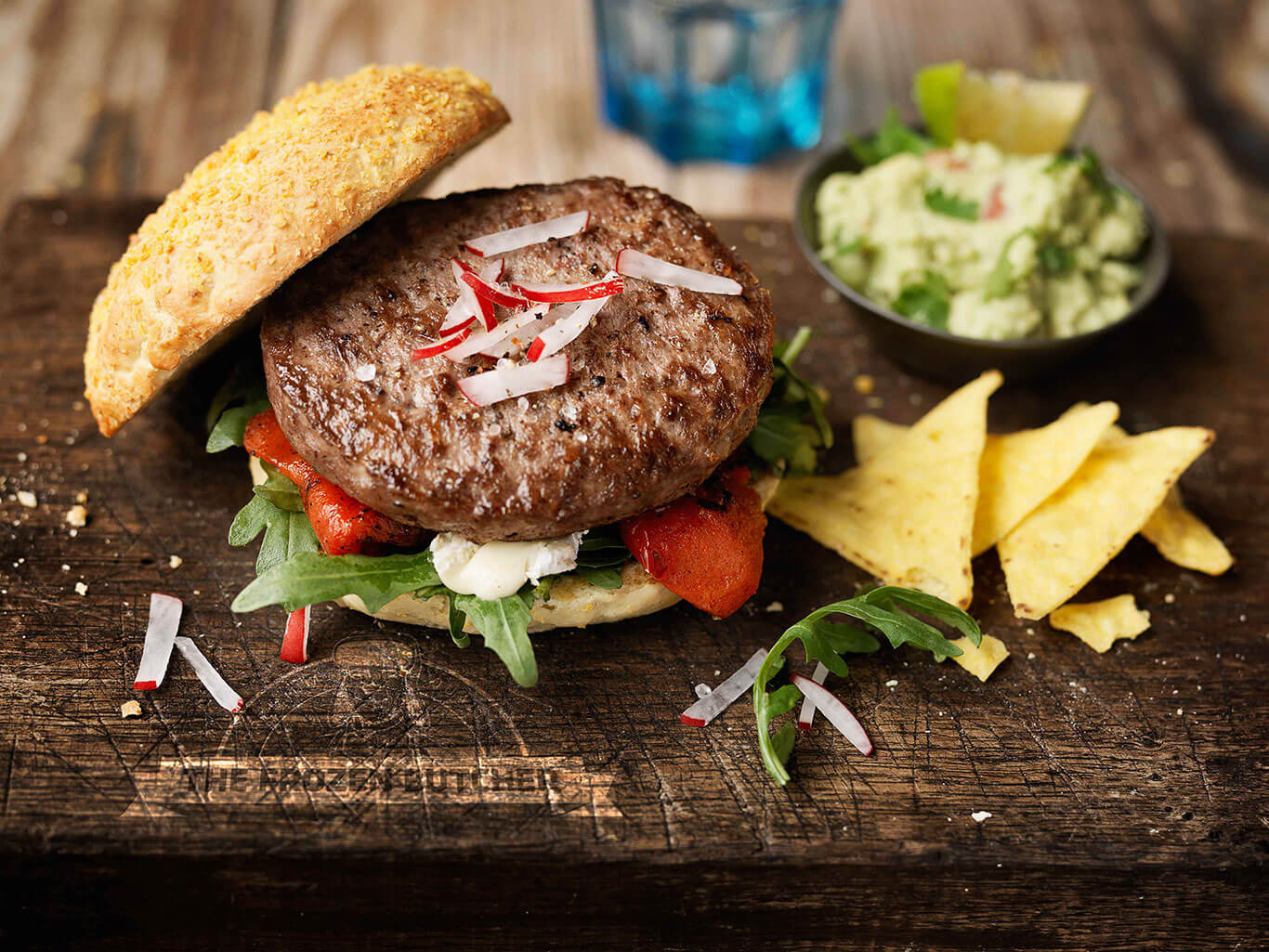 Respectful Wagyu Burger
Wagyu burger with rocket salad, grilled pepper, Brie de Meaux and cornbread roll.